Vice Chancellor Becky R. Petitt: Leading Transformational Change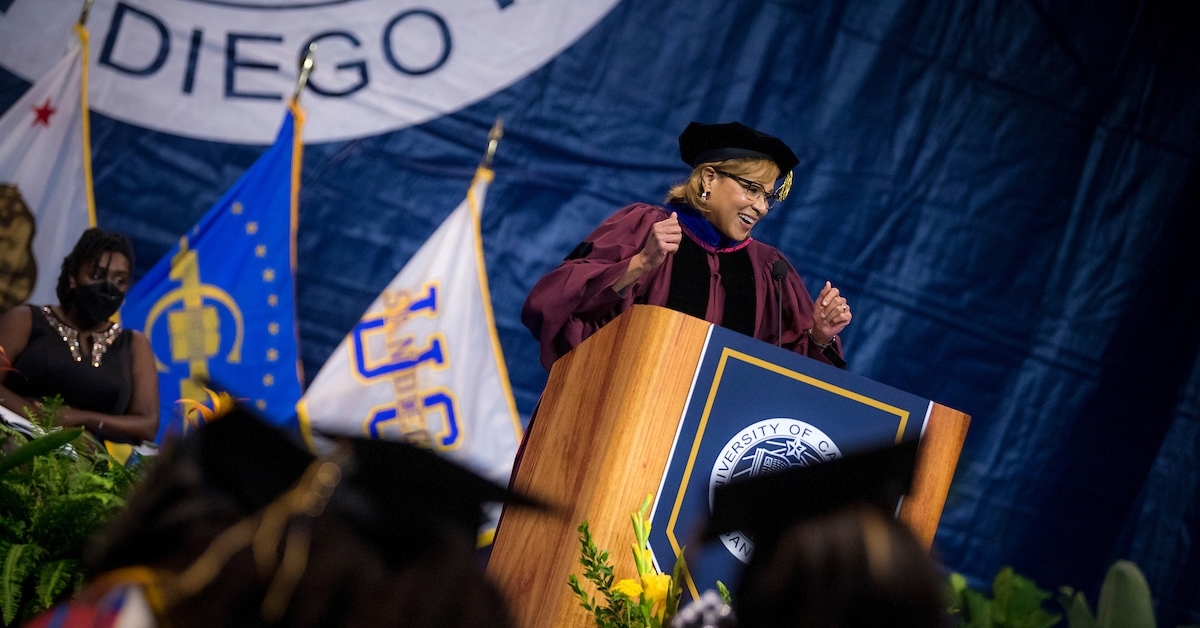 Published Date
By:
Topics:
Share This:
Article Content
Every leader has a story, an inner drive to do what they do. On the occasion of her recent receipt of the Impact in Education award from the San Diego Black Chamber of Commerce, we had the chance to learn more about Becky R. Petitt, Ph.D. and what drives her. As Vice Chancellor for Equity, Diversity, and Inclusion, she serves as an educator, motivator and advocate who has helped strengthen our capacity to transform as a university.
Petitt first learned about the importance of making room for those who are marginalized from her mother. She would campaign tirelessly for her brother, who is deaf, to have access to equitable educational opportunities.
"She will always be my champion, my shero, my role model," says Petitt, who explained her mother's leadership example helped her think about what she could do to make a difference. "I hope right now I'm making her proud. She's not with us anymore, but I feel like she'd be really proud of the work I'm doing."
Over the past three decades, Petitt has become known as a national expert in organizational change, especially as it relates to issues of equity, diversity and inclusion. She is regularly invited to share her knowledge with groups such as the National Association for Diversity Officers in Higher Education and the National Conference on Race and Ethnicity. Petitt also annually leads a nationwide institute to help others develop as senior diversity officers.
An indefatigable believer in progressive change, Petitt and her team have been transforming what it means to belong at UC San Diego, expanding access and opportunity for those who are underrepresented and creating a system of accountability to ensure continued growth in equity across the campus. It was for her exceptional work uniting UC San Diego leadership and staff in reaching out to historically underserved populations and uplifting the community that Petitt was recognized by the San Diego Black Chamber of Commerce.
"I really do the work out of a deep love for the kind of world that I want to live in and the kind of community that I want future generations to inherit," said Petitt, who has served as vice chancellor since 2015. "I consider it an honor and a privilege to be trusted to lead a campus of this caliber around issues of equity, diversity and inclusion."
Change agent
In her office, Petitt has a map of the campus marked with dots to indicate where LEAD Fellows are located. These are faculty and staff who are trained to support open dialogue and conversation during moments of crisis and calm as Leaders for Equity Advancement and Diversity (LEAD) Fellows. The program was one of the first that Petitt launched in fall 2015 upon her arrival, and since then more than 100 have participated.
"When we have new cohorts of applicants, there's strategy behind who gets selected based on how they are situated and where they are located on campus because it's a full institutional effort," explained Petitt. "The more capacity we can create, the more leaders we can help to educate and partner with, the stronger we are going to be as an institution."
The other program that is near to her heart is the Academic Excellence Initiative. This effort intentionally centers minoritized community members and focuses on transforming the institution to better support their thriving. It is a partnership across several schools and departments.
One example is the Latinx/Chicanx Academic Excellence Initiative (LAEI). The highly collaborative program recognizes the uniqueness of UC San Diego students, recognizing their culture, identity, family, history and life experiences in the creation of programs, spaces and resources to help them succeed and feel a sense of belonging. The campus-wide initiative unites academic support services, scholarships, community spaces, bilingual communications and cultural events to support a welcoming and supportive university for all students, with a focus on those who identify as Latinx or Chicanx.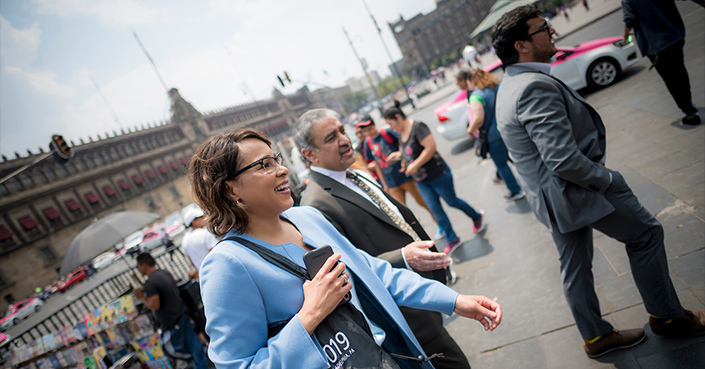 "This academic excellence initiative is a really good example of activating and tapping into the enthusiasm, the opportunities, the brilliance of this community and making sure that we're communicating well about it, in their first language," Petitt said. "It has also been wonderful to see the strength and enthusiasm of team members who get to lead an effort that is personally meaningful for them. When they align their talent with their passion, it is a win-win. Our team members are doing rewarding work that also advances our mission."
The Office for Equity, Diversity and Inclusion (EDI) is continually listening, developing partnerships and thoughtfully creating programs—all in an effort to build belonging, promote education and inspire institutional change. "Our goal is to change hearts and minds and create structures that will compel people to get on board; it's my job to be that change agent to continue challenging ourselves to do better next year than we did the year before," shared Petitt.
Measuring progress
In addition to creating UC San Diego's first-ever Strategic Plan for Inclusive Excellence, Petitt has started a process to work with each vice chancellor and academic dean to discover where they are in their efforts to support diversity and inclusion. Each year the discussions become more targeted—first looking at the unit overall and then focusing on what each department has achieved and gaps that remain. And more than just reporting, each area of campus must demonstrate how they are responding to calls to action from students, contributions to campus-wide initiatives such as becoming a Hispanic-Serving Institution and more.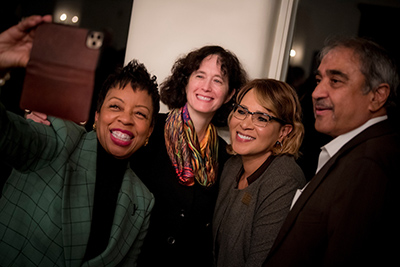 "We're making sure that leaders have the opportunity to review their own data and talk about what's going well, what they need to improve and how they are going to do it," explained Petitt. "What's important is we have the support of leaders—Chancellor Pradeep Khosla and Executive Vice Chancellor Elizabeth Simmons—who are genuinely committed to equity, diversity and inclusion."
Two updates will be shared soon with the campus community. The first is a progress report that will highlight EDI work across the university sharing actions already being taken. Second is a report called "Best and Promising Practices" that will become available with examples of what has worked so far, along with initiatives that are in-progress, yet to be assessed. The 2020 version of the best practices report can be found here.
Start where you are
While collective, institutional-wide contributions are important, Petitt also seeks to empower individual campus members to realize their potential to stimulate change. Yet for those who are still trying to discover their area of impact, getting started can seem daunting.
"I encourage people to start where they are," said Petitt. "What I mean by that is to think about your own education. What are your strengths, what are your learning edges and how can you bring the conversation about EDI to your area? What makes us stronger as a whole institution is when there are multiple initiatives that are locally grounded."
What are some ways to jumpstart your learning and advocacy work? Here are some ideas from Petitt:
Join a cultural heritage month planning committee, such as the upcoming Black History Month committee. Contact Pamela Fruge at pfruge@ucsd.edu for more information.
Participate in—or launch your own— learning community, workgroup or committee on equity, diversity and inclusion within your office or student group.
Visit and attend an event at one of the campus community centers.
Gain a deeper understanding of race, power, privilege, supremacy and oppression through the Chancellor's 21-Day Antiracism Challenge. You choose your format—watch, listen or read the materials at your pace.
Broaden your reading.
Expand your social and professional circles.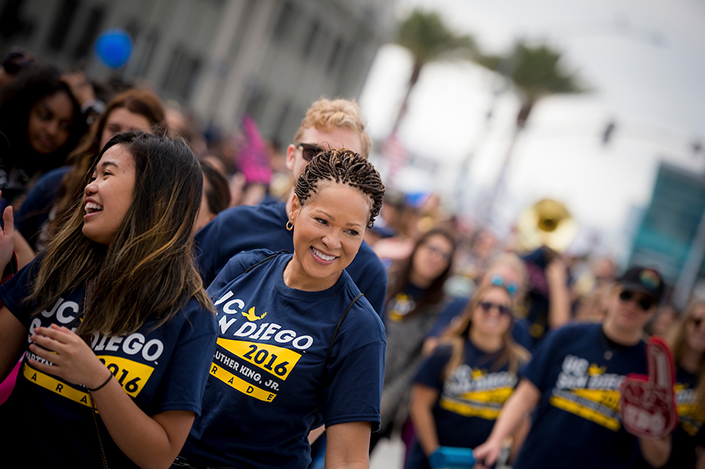 In reflecting on her tenure at UC San Diego, Petitt acknowledges the many people who have already made a difference and continue to do so. She described the concept of "ubuntu," an African phrase that means "I am because we are." It is the collective restlessness, hopefulness and conviction to create a better future that moves the needle.
"I want to acknowledge my ancestors and all the Black faculty, staff and students who fought to have my position created at UC San Diego, who made my leadership possible," shared Petitt. "I wouldn't be here if not for them."
Stay in the Know
Keep up with all the latest from UC San Diego. Subscribe to the newsletter today.