Twelve New Faculty to Be Hired to Design Just Futures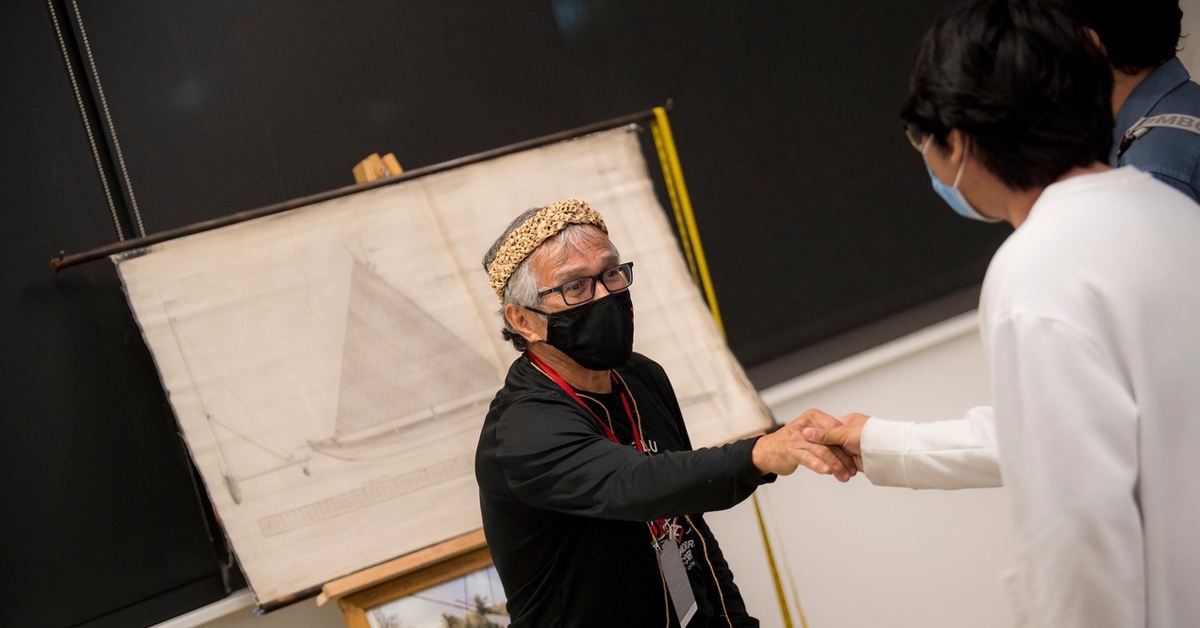 Published Date
By:
Topics:
Share This:
Article Content
Design and social justice—two concepts that are not typically paired yet have the potential to change futures. These intersections will be explored at UC San Diego with the addition of up to 12 new faculty members whose work centers on designing just futures, particularly for Indigenous, Black and migrant communities.
"Social justice is inherently about making the future better, and making the future better needs to be done intentionally," said Victor Ferreira, associate vice chancellor for faculty equity, diversity and inclusion. "At UC San Diego, our focus is on humanity-centered design, which is the idea that we center the needs of people and society in our design process. Designing a more equitable and just society is essential to humanity-centered design."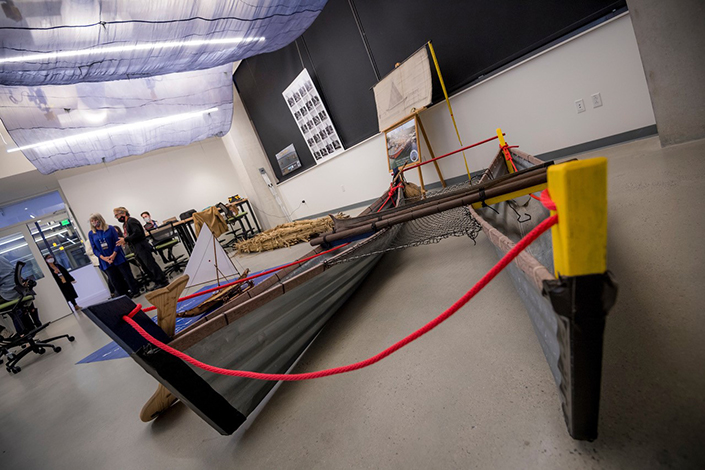 To help spur this work, UC San Diego has been awarded a $500,000 grant through the University of California's Advancing Faculty Diversity program to support the cluster hire. With the addition of dedicated scholars, the university will continue to envision new systems that promote equitable opportunity and success for those who have been systematically marginalized.
Faculty members will be affiliated with the university's Design Lab as well as a specific department. For the 2022/2023 hiring the Designing Just Futures initiative selected six departments, including theatre and dance within the School of Arts and Humanities; electrical and computer engineering and computer science and engineering within the Jacobs School of Engineering; and communication, political science, and urban studies and planning within the School of Social Sciences.
The campus's newest cluster hire is part of a long-term commitment by Executive Vice Chancellor Elizabeth H. Simmons to increase the diversity of academic innovation at UC San Diego. "Over the next five years, we plan to hire up to 50 new faculty members and researchers whose interdisciplinary work centers on the Latinx and Chicanx experience, Indigenous knowledge, the convergence of Black Studies and STEM, as well as health equity in the biomedical sciences. The Chancellor and I are excited about the impact our investment of new faculty lines will have on the university," Simmons said.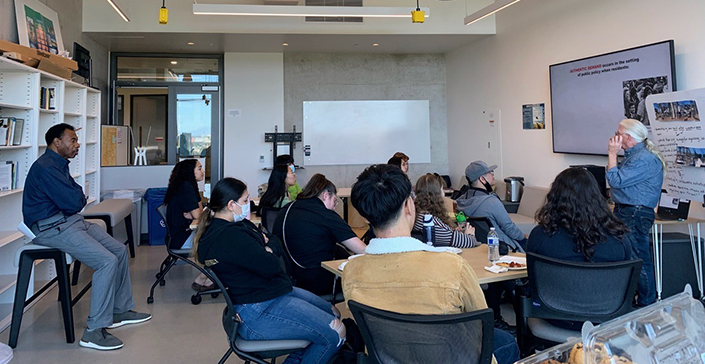 Improving systems to build a better world
UC San Diego already has a broad foundation in interdisciplinary design teaching, research and community engagement with an intentional focus on equity, diversity and inclusion. Taking a people-centered approach with a focus on community-driven design, researchers at the Design Lab tackle major societal issues and complex systems of the modern world.
Rather than address a single problem—for example, disparity—researchers look to the root systems that have caused the issue to happen. "We are using design to change systems and structures that create and perpetuate harm and inequality," said Design Lab Director Mai Nguyen. "We focus on addressing the most pressing societal problems, breaking down disciplinary silos and co-designing with the communities we serve."
New faculty will also be affiliated with the Indigenous Futures Institute (IFI), a community-engaged, community-driven research center led by Indigenous faculty and located in the Design Lab. The institute aims to restore equality in the production of knowledge within academic settings, strengthen esteem for innovation by Indigenous people as well as promote community involvement to collaboratively create just futures. The institute is led by co-directors Keolu Fox, assistant professor of anthropology and Theresa Ambo, assistant professor of education studies, with support from Wayne Yang, provost of John Muir College and professor of ethnic studies.
"Indigenous knowledge and perspectives have historically been silenced in certain disciplines," said Ambo. "This grant represents an important acknowledgement that Indigenous Peoples have and continue to sustain knowledge that offers important solutions for prosperous futures, especially when it comes to climate change."
She added, "Our hope is to welcome a cadre of diverse faculty to UC San Diego with commitments to and experience in community engagement and community-driven research practices that addresses the deepest desires of these communities to co-create a more just future by their own design."
Domino effect
UC San Diego's Center for Faculty Diversity and Inclusion has been instrumental in leading the advancing faculty diversity grant proposal and application process, convening steering committees as well as managing program funds and evaluation. The "Designing Just Futures: An Interdisciplinary Cluster Hire Advancing Design, Social Justice, and Indigenous, Black and Migrant Futures" grant is the third that UC San Diego has received through the University of California's Advancing Faculty Diversity program.
"We learned from the first grant, improved the process and made each proposal stronger," said Director of the Center for Faculty Diversity MarDestinee Perez. "Each cluster hire has a slightly different focus, and this newest is campus-wide and intended to have an even broader transformative impact on diversity and UC San Diego."
In fall of 2020, UC San Diego received its first advancing faculty diversity grant to welcome more faculty whose work bridges Black Studies and topics in science, technology, engineering and math (STEM)—with eight new faculty already hired. A year later, the university received a second grant, this one focused on recruiting more than a dozen faculty whose teaching and research center on the Latinx and Chicanx community. Thus far, six faculty have been welcomed into this cohort.
And in September, in addition to the three UC grants awarded, UC San Diego garnered a $16 million grant from the National Institutes of Health (NIH) Common Fund's Faculty Institutional Recruitment for Sustainable Transformation (FIRST) Program that will bring 12 diverse, early-career research faculty to the university's biomedical sciences. This is the largest grant ever received by UC San Diego to enhance faculty diversity and will propel the institution to become a national model for inclusive excellence.
"These cross-disciplinary awards demonstrate UC San Diego's intentional focus on transforming our institution in a collective way," said Vice Chancellor for Equity, Diversity and Inclusion Becky Petitt. "By welcoming dozens of new faculty members whose scholarly research centers historically marginalized communities, we are enhancing pedagogy and enriching the teaching and learning environments for all students."
There will be six ladder-rank faculty searches happening this fall as part of the Designing Just Futures Cluster Hire. For those interested in applying, please visit the hiring website here.
Topics:
Share This:
Stay in the Know
Keep up with all the latest from UC San Diego. Subscribe to the newsletter today.