New Faculty Bridge Black Studies and STEM
Published Date
Article Content
How does racial disparity halt scientific progress? In what ways does gender bias impact technology development? Students at UC San Diego don't have to choose between pursuing knowledge about race and identity or becoming pioneers in science, technology and health. The campus is welcoming 13 new faculty members across eight disciplines who will serve as connection points between the experiences and outcomes of Black and African American people and issues in science, technology, engineering and health.
The vision to grow interdisciplinary study opportunities at the intersection of race and STEM began with a $500K grant in 2020 through the University of California's Advancing Faculty Diversity Program. The new cohort of faculty members are advancing research on communities of color, diversifying course offerings through the African American Studies Program and providing valuable mentorship for UC San Diego students.
"Advancing faculty diversity is a key priority within UC San Diego's Strategic Plan for Inclusive Excellence," explained Vice Chancellor for Equity, Diversity and Inclusion Becky Petitt. "As UC San Diego continues to enroll an increasingly diverse student body, we seek to cultivate an equally diverse faculty who can support an enriching and meaningful teaching and learning environment. We are pleased to welcome these new faculty members whose scholarly work expands research into health equity and science, while simultaneously advancing the excellence of the Black Diaspora and African American Studies Major."
Bridging the gap between science and equity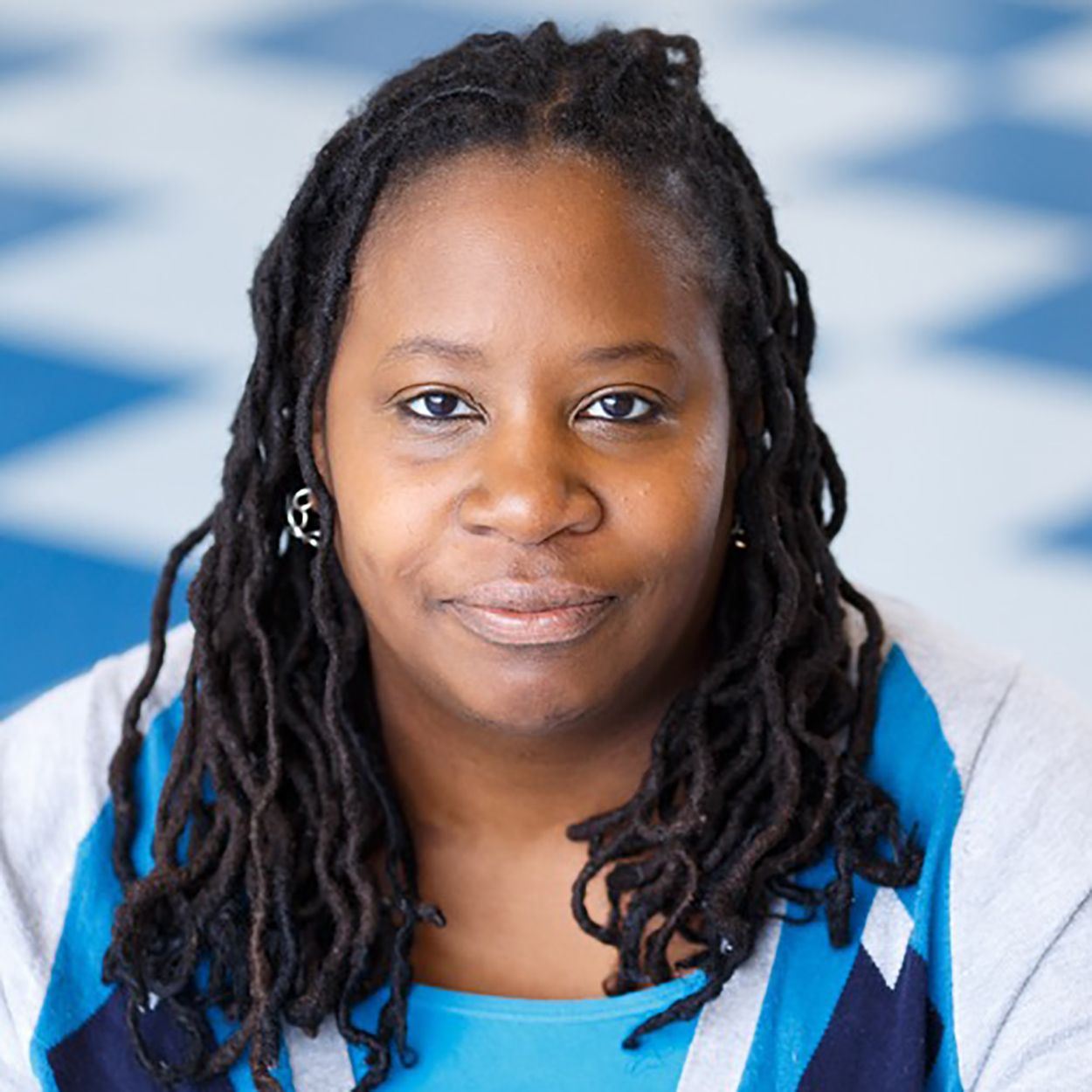 For Professor Lisa Jones, training underrepresented minority students in science is a key ambition. As one of UC San Diego's newest faculty hires in the Department of Chemistry and Biochemistry, Jones plans to develop a course that will center on health disparities in biomedical research. The course will highlight the research that has been conducted, in particular during the context of the COVID-19 pandemic, as well as provide a historical perspective on the past biomedical research within Black communities that were detrimental to the population.
Jones is a structural biologist and is interested in how protein structure can lead to function or dysfunction. She develops mass spectrometry-based protein footprinting methods to study protein structure directly in cells and animal models for human disease. Jones then applies these methods for the study of various diseases, particularly those prevalent in communities of color.
The opportunity to bridge Black studies and science through the Advancing Faculty Diversity initiative played a major role in Jones's decision to join UC San Diego. "I liked the fact they are trying to bridge the gap between STEM courses and the African American Studies department. I also liked that I would be part of a cohort of underrepresented faculty hired close together."
Alumnus champions the next generation of scientific leaders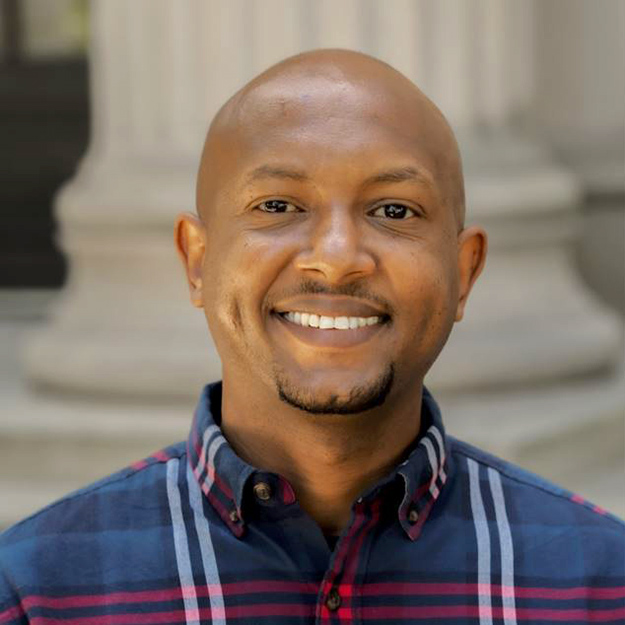 Integrating the individuals and history behind science is also an important objective for Hiruy Meharena, including discussing the experiences, injustice and contributions of African American scientists. Meharena completed a doctoral degree in biomedical sciences at UC San Diego in 2015 and has returned to his alma mater as assistant professor of neurobiology and molecular biology within the Division of Biological Sciences.
In addition, Meharena has begun partnering with the PATHS Scholars Program to launch an online platform where middle and high school students from underserved communities can connect with scientists at all levels, from graduate students to postdoctoral fellows and faculty members. The "Ask a Scientist" forum will allow young students to get a glimpse of pathways in STEM fields from diverse scientists.
"My experience as a graduate student at UC San Diego was phenomenal," shared Meharena. "I was humbled and grateful for how collaborative and nurturing all of the faculty were. My mentors from graduate school taught me that mentorship is a lifetime commitment, and it is an honor to have the opportunity to be part of that same community and champion the next generation of scientific leaders."
Exploring the intersections of social injustice and technology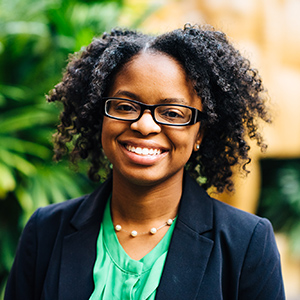 Assistant Professor Imani N. S. Munyaka, who recently joined the Jacobs School of Engineering's Department of Computer Science and Engineering, believes there are many benefits to exposing computer science and engineering students to the history of racism and inequity as well as how these show up in technology and science for students enrolled in the African American Studies Major.
Munyaka's research centers on security and privacy, in particular how these areas impact communities of color, who historically are the most surveilled populations. "I wanted to find a position where I would be supported and feel safe in doing the work that I wanted to do," explained Munyaka. "I look at how design impacts both knowledge and understanding in decision making through the lens of communities of color."
One of her newest projects is a collaboration between the Department of Computer Science and the Black Studies Project. The research combines security and social sciences with machine learning and natural language processing. Munyaka's goal is to gain insight into how Black and African American individuals share knowledge on Twitter.
Jacobs School of Engineering Dean Albert P. Pisano is thrilled that the division is part of the campus-wide effort to advance faculty diversity. "To successfully practice human-centered engineering and computer science, we need highly skilled and technically outstanding faculty who have a deep understanding of what human-centered innovation really means."
He continued, "We have hired faculty who are absolute standout candidates in terms of research and teaching and who also have the expertise to make cross-campus connections on issues related to racial and ethnic disparities in STEM fields. To leverage engineering and computer science research, teaching and entrepreneurship for the entire public good, we need faculty with the highest technical excellence and the ability to look at the big picture issues. This program helps us do this."
Teaching medicine and pharmaceutical sciences through a justice and equity lens
The Advancing Faculty Diversity initiative extends beyond the realm of STEM. Students in medicine and pharmacy will also have an opportunity to delve into topics of health care disparities. The Skaggs School of Pharmacy and Pharmaceutical Sciences are developing courses on topics such as justice, race and equity as it pertains to health disparities that African American and other underrepresented populations experience. Undergraduate students in the African American Studies program will also have the chance to learn about careers in pharmacy, public health and medicine.
"Scholarship on interventions that improve the health of minoritized communities is growing for pharmacy, which we hope will translate to improved patient outcomes and valuable mentorship for undergraduate students," shared Linda Awdishu, professor of Clinical Pharmacy at the Skaggs School and one of the principal investigators of the Advancing Faculty Diversity program.
She added, "Additionally, we hope our new faculty will expand their clinical practice into community clinics with a focus on improving health equity for patients. This will allow our students to rotate through these clinics for experiential education to learn how to provide excellent care to all patients as well as effectively create equitable clinical practices."
Stay in the Know
Keep up with all the latest from UC San Diego. Subscribe to the newsletter today.