UC San Diego Breaks Records, Raising $565.7 Million in Private Support Last Fiscal Year
Philanthropy to UC San Diego was stronger than ever last year, with donors making a difference in areas including scholarships and fellowships to broaden access and research driving discoveries that will affect billions
Published Date
By:
Share This:
Article Content
Following the conclusion of the record-breaking Campaign for UC San Diego last year, the campus' supporters were more generous than ever, donating a total of $565.7 million to the University of California San Diego during the 2022-23 fiscal year. This is the most ever raised by UC San Diego in a single year, and it represents a 34.6% percent increase over last year's total philanthropic support, which also broke records.
Gifts and grants to UC San Diego were designated to help spark path-breaking research to benefit people around the globe, ranging from discovering better treatments for devastating diseases like glaucoma, cancer and Alzheimer's disease to better understanding how aerosols in the environment may transmit pollutants and pathogens. Donors also stepped up to support scholarships and fellowships to provide access to students from all backgrounds, as well as student success programs to help them thrive once they are on campus.
"UC San Diego is at the forefront of developing innovative solutions to some of the world's most pressing challenges," said Chancellor Pradeep K. Khosla. "We deeply appreciate our generous donors, who continue to support and enable our vision to push boundaries and positively impact our regional and global community."
Of the total $565.7 million raised last year, approximately $320.1 million was directed to health sciences, $220.5 million to the general campus and $25.1 million to marine sciences at Scripps Institution of Oceanography.
A milestone year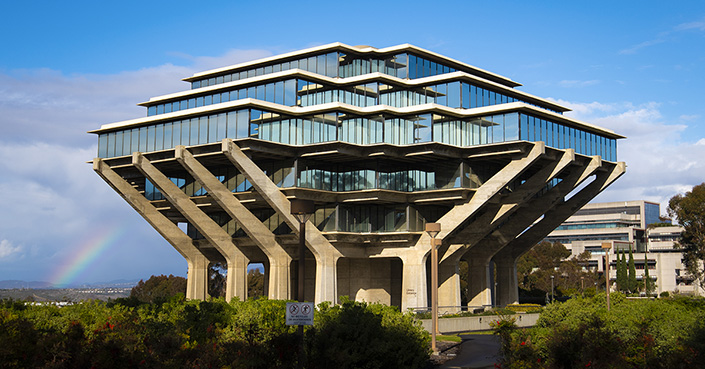 Part of UC San Diego's historic milestone fundraising year included the largest gift in the campus's history – a $150 million gift from T. Denny Sanford to establish the UC San Diego Sanford Stem Cell Institute, which is harnessing the power of stem cell research to address a wide range of diseases, including cancer.
In November 2022, the Sanford Stem Cell Institute led its first launch of hematopoietic (blood) stem cells into space with the goal of learning more about the aging process and gaining a better understanding of how blood cancers may develop. This was one of several launches to the International Space Station as part of UC San Diego's Integrated Space Stem Cell Orbital Research (ISSCOR) Center, established with additional funding from the JM Foundation and the National Aeronautics and Space Administration (NASA).
"The establishment of the UC San Diego Sanford Stem Cell Institute is allowing us to keep pace with the ever-growing need for regenerative and stem-cell based therapies to address some of the most devastating diseases that face humanity," Catriona Jamieson, director of the Sanford Stem Cell Institute and Koman Family Presidential Endowed Chair in Cancer Research in the UC San Diego School of Medicine. "Ultimately, our goal is to benefit human health around the globe."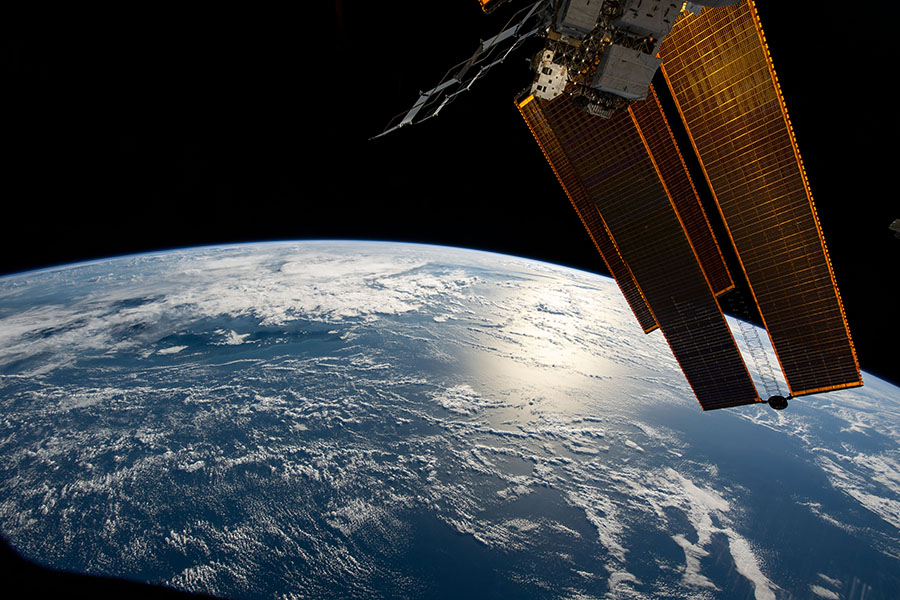 Giving gets personal
This year, many donors were inspired by their own lives to make a difference for others, whether it was to support the next generation of undergraduate and graduate students, honor someone close to them, or fuel research to fight a disease that has impacted them or their family members.
Gene Lay was moved to honor his mentor Shu Chien, renowned UC San Diego emeritus professor of bioengineering and medicine, with a $25 million commitment to UC San Diego's world-leading bioengineering department. In honor of the gift, the department was named the Shu Chien-Gene Lay Department of Bioengineering. The gift establishes an endowment that will provide sustained support for graduate student fellowships, early-career faculty and department teaching facilities.
With a $20 million pledge, Hanna and Mark Gleiberman established the Hanna and Mark Gleiberman Center for Glaucoma Research at UC San Diego, as well as three new endowed chairs, with the goal of finding ways to reverse the effects of glaucoma, a disease from which Mark suffers. This gift follows a 2021 donation to establish the Hanna and Mark Gleiberman Head and Neck Cancer Center at Moores Cancer Center.
"We choose to support causes which we have a connection with, be it the Gleiberman Head and Neck Cancer Center at UC San Diego, after Hanna's treatments, or in the case of the glaucoma research center, with my experience with the disease," said Gleiberman. "It is important for us to team up with the top physician-scientists in the world to address medical issues that will improve the quality of life for many people."
The family of Marko Wolfinger donated to UC San Diego in memory of their late son and brother, who was a well-known local surfer with a passion for surfboard shaping. The family named the Marko Wolfinger Surfboard Shaping Studio at the UC San Diego Craft Center and provided funding to support ocean research at Scripps Institution of Oceanography, in honor of Marko's love of the ocean.
In an effort to grow our understanding of how airborne pathogens and pollutants affect human health, Vitalik Buterin directed a $15 million gift through the Balvi Filantropic Fund to establish the Meta-Institute for Airborne Disease in a Changing Climate. The new institute is a cross-campus collaboration focused on aerosolized pathogens and their impact, which could include health issues such as allergies, asthma and systemic diseases spread by aerosol transmission, such as COVID-19.
Joan and Irwin Jacobs donated to UC San Diego Health to bring its Center for Health Innovation into full reality. The donation will fund a novel patient care "mission control center" within Jacobs Medical Center at UC San Diego Health that will serve as a hyper-connected hub to monitor patient health and safety with the goal of developing AI algorithms and models that improve personalized treatment, health equity and patient experience.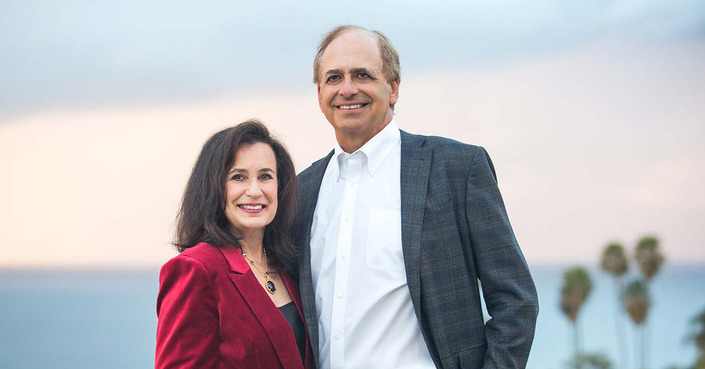 Foundations also played a key role in supporting groundbreaking work at UC San Diego. The campus was selected to join the Eric and Wendy Schmidt AI in Science Postdoctoral Fellowship, a program of Schmidt Futures, to accelerate the next scientific revolution by applying AI to research in STEM fields. The fellowship seeks to change how science is done by accelerating the incorporation of AI techniques into the natural sciences, engineering and mathematical science, providing access to AI tools and training to the sharpest minds on the frontlines of scientific innovation.
Every year, a key fundraising priority at UC San Diego is providing support for UC San Diego's students, including the Chancellor's Associates Scholars Program (CASP), which is celebrating its 10-year anniversary. Established by Chancellor Khosla in 2013, the program is designed to provide full tuition, fees and housing for high-achieving students from underrepresented communities. It also provides critical support for students with a wide range of services and opportunities to ensure that they are fully engaged in academics, student life and university experiences. Supported by $16.7 million in private support to date, the scholarship has been awarded to more than 2,500 students. This year, the program received $1.2 million in funding.
To learn more about the impact of gifts to UC San Diego, from supporting UC San Diego's outstanding students to driving groundbreaking research, please visit giving.ucsd.edu.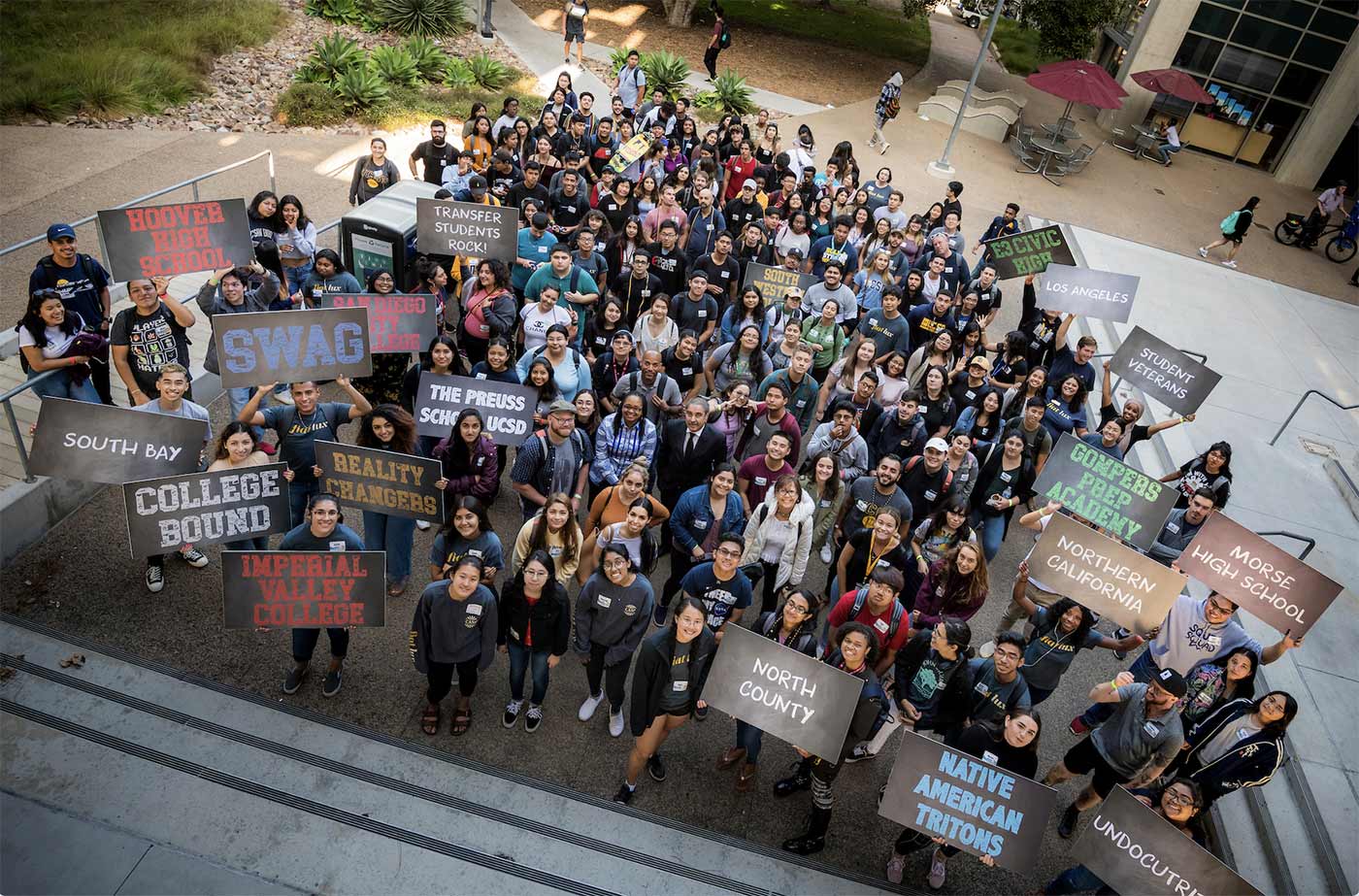 Stay in the Know
Keep up with all the latest from UC San Diego. Subscribe to the newsletter today.