UC San Diego Receives $15M Cryptocurrency Donation, Largest for Research on Airborne Pathogens
With the goal of benefiting global human health, Vitalik Buterin directs gift to research on aerosols, establishing the UC San Diego Meta-Institute for Airborne Disease in a Changing Climate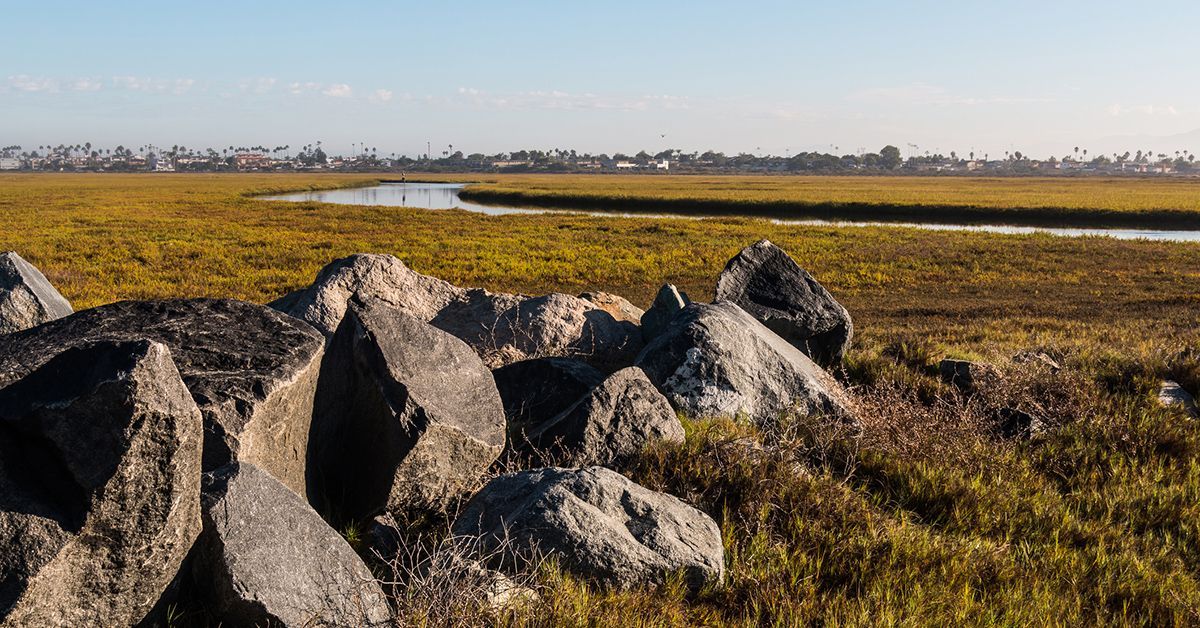 Published Date
By:
Share This:
Article Content
In a time when viruses from SARS-CoV-2 to RSV and influenza have dominated the news cycle, concerns abound about airborne pathogens and pollutants. Key questions remain, such as: when microbes become airborne around us, how long do they survive? How far can they travel? How do variations in the environment such as humidity and temperature affect how long pathogens and pollutants remain viable? Do these factors play a role in how the respiratory system may be infected? What is the distribution of airborne pathogens around the world?
Researchers at the University of California San Diego will have the opportunity to dive deeper into such questions thanks to a $15 million gift made in USD coin (USDC) by the Balvi Filantropic Fund, directed by Vitalik Buterin, founder of one of the world's leading blockchain networks, Ethereum. The gift establishes the Meta-Institute for Airborne Disease in a Changing Climate ("The Airborne Institute") at UC San Diego.
Buterin's donation is one of the largest cryptocurrency gifts made to a U.S. university, and to a University of California campus. It is the largest to date to fund open-source research on aerosols. The gift was exchanged into U.S. dollars through Engiven, a locally-based provider of cryptocurrency donation services to nonprofits.
"Over the last several years, it has become abundantly apparent that we need more open-source scientific research to better understand airborne pathogens and pollutants and how they affect us," said Buterin. "I am pleased to support the creation of this new institute at UC San Diego, which will work to grow our scientific knowledge about airborne disease and share it freely, enabling changes to infrastructure and policy that benefit people around the globe."
The Meta-Institute for Airborne Disease in a Changing Climate will represent a cross-campus collaboration, using expertise in varied fields to better understand aerosolized pathogens and their impact, which could include health issues such as allergies, asthma and systemic diseases spread by aerosol transmission, such as COVID-19.
"At UC San Diego, we translate discoveries into solutions," said Chancellor Pradeep K. Khosla. "This generous, visionary gift will empower our world-class scientists and researchers to conduct collaborative, interdisciplinary studies of airborne diseases and pollutants with the potential to drive new discoveries to improve human health – all for the greater good."
A multidisciplinary endeavor
The institute will be housed in the UC San Diego School of Biological Sciences, with researchers from Scripps Institution of Oceanography and the School of Physical Sciences leading the effort. Co-directors for the institute are Kim Prather, Distinguished Chair in Atmospheric Chemistry and Distinguished Professor at Scripps Institution of Oceanography and the Department of Chemistry and Biochemistry at UC San Diego and Rommie Amaro, Distinguished Professor of Theoretical and Computational Chemistry, section chair of Biochemistry and Biophysics, and co-director of the Visible Molecular Cell Consortium at UC San Diego. Prather is also the founding director of the National Science Foundation-funded Center for Aerosol Impacts on Chemistry of the Environment (CAICE), which is focused on improving our understanding of how aerosol particles impact the environment, air quality and climate.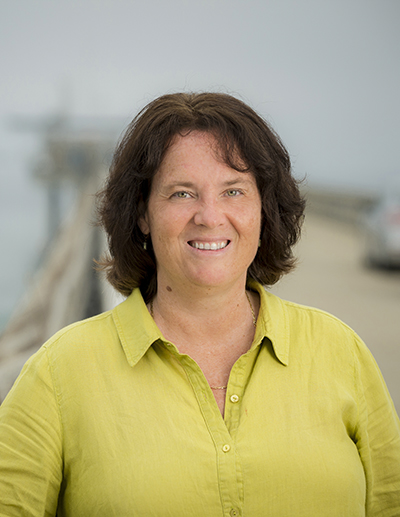 "We are excited to launch this new institute that will allow us to take a multidisciplinary approach to better understand airborne transmission of disease," said Prather. "Working together with health care experts, infectious disease doctors, engineers, respiratory experts and scientists, we will be developing state-of-the-art measurements and computational tools to study these problems. A major goal is to develop a better understanding of the production and sources of airborne bioparticles and how long they remain infectious."
Researchers in the new institute will seek to develop a standard for sampling and analyzing airborne microbes and pathogens in viruses, bacteria, fungal spores and pollutants. The team has set up air samplers in Imperial Beach, Calif., at a coastal site that is heavily impacted by pollution runoff and sewage flowing into the ocean. The samplers are being used to study ocean sources of airborne pathogens, as well as to conduct water-to-air transfer of specific viruses to better understand the atmospheric sources of bioaerosols. Once the samplers are tested locally, researchers plan to expand the project to include sampling locations around the world.
In a recent study, the tremendous impact of raw sewage flowing into the ocean has been shown to also affect the air. The Prather group published a study showing that nearly three-quarters of the aerosols near Imperial Beach contained bacteria associated with the raw sewage in the Tijuana Estuary. This study shows that waterborne pollution can be an important source of airborne pollution.
"We are beginning to investigate the aerosolized pathogens from wastewater with a focus on better understanding the health effects of inhaling these bioaerosols and waterborne pollutants," said Prather. "This will be a new effort combining medicine, atmospheric chemistry, engineering and public health with the goal of ultimately improving indoor air quality for all."
The Meta-Institute for Airborne Disease in a Changing Climate will also leverage UC San Diego's investment in infrastructure for environmental monitoring for SARS-CoV-2, the virus that causes COVID-19, as part of its award-winning Return to Learn program.
"We have made tremendous strides in advancing technology to see pathogens in the wastewater and on surfaces, and look forward to extending this to the air we breathe," said Rob Knight, professor of Pediatrics, Bioengineering and Computer Science and Engineering, and director of the Center for Microbiome Innovation. "Improved techniques for handling low biomass samples and for simultaneous detection of genome sequences and chemicals from the same specimen, as we have been developing for our human microbiome projects, will transform our ability to understand our environmental exposures and their positive and negative impacts on our health."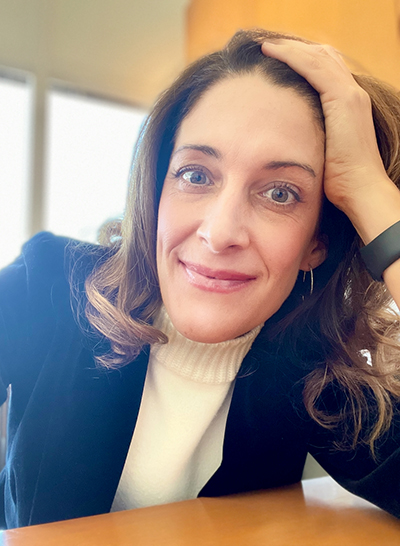 The institute will also draw on and expand groundbreaking computational efforts led by Amaro. Researchers will use advanced computational techniques to understand how different production pathways impact aerosol size distribution, composition and viability. They will look at how variables such as composition, temperature, humidity and exposure to atmospheric gasses may affect the viability of pathogens and pollutants in the air.
The Amaro lab and collaborators have already built and simulated the SARS-CoV-2 virus in a respiratory aerosol, giving the first-ever views of an aerosolized virus.
"These simulations are transforming aerosol research because we can see now, for the first time, what is happening to viruses when they are suspended in aerosols," says Amaro. "We are able to identify the different mechanisms through which different biological organisms may protect themselves in flight."
As part of the Meta-Institute for Airborne Disease in a Changing Climate researchers will also begin to investigate the health impacts of inhaling the aerosolized bacteria, viruses and waterborne pollution.
"One of the most exciting aspects of this effort is the bringing together of top scientists from diverse disciplines to answer questions that – until now – few have ever even thought to ask," said Amaro. "This convergence of expertise will allow us to develop and apply new techniques to answer these questions and, in the process, transform our understanding of airborne pathogens and their impacts on human and ecosystem health."
The team will use emerging microscopy techniques, such as lattice light sheet microscopy, cryo-electron tomography, and state-of-the-art mass spectrometry to identify and track aerosolized pathogens and pollutants and determine which ones are deposited in the throat and nasal passages, as well as how factors such as particle size, composition and environmental variables may affect how microbes infect the surface of lung cells.
Supporting open-source science
The Balvi Filantropic Fund's mission, influenced by Buterin's experience in the open-source software world, includes making scientific knowledge more widely available to the world without barriers to accessing and using it. In support of this, the Meta-Institute for Airborne Disease in a Changing Climate will publish research supported by Balvi's donation in open-access journals, and make reports and other data available online to the public. Additionally, intellectual property related to research equipment and instrumentation developed with Balvi funds will be placed into the public domain.
"Our goal in establishing the Meta-Institute for Airborne Disease in a Changing Climate is to create a multi-disciplinary center dedicated to open-source science, to further expand our understanding of airborne pathogens and pollution," said Buterin. "We are optimistic that bringing together top researchers from across disciplines will lead to positive global impact, both for solving the present COVID pandemic and in other areas."

Stay in the Know
Keep up with all the latest from UC San Diego. Subscribe to the newsletter today.