UC San Diego Named 7th Best U.S. Public University by Center for World University Rankings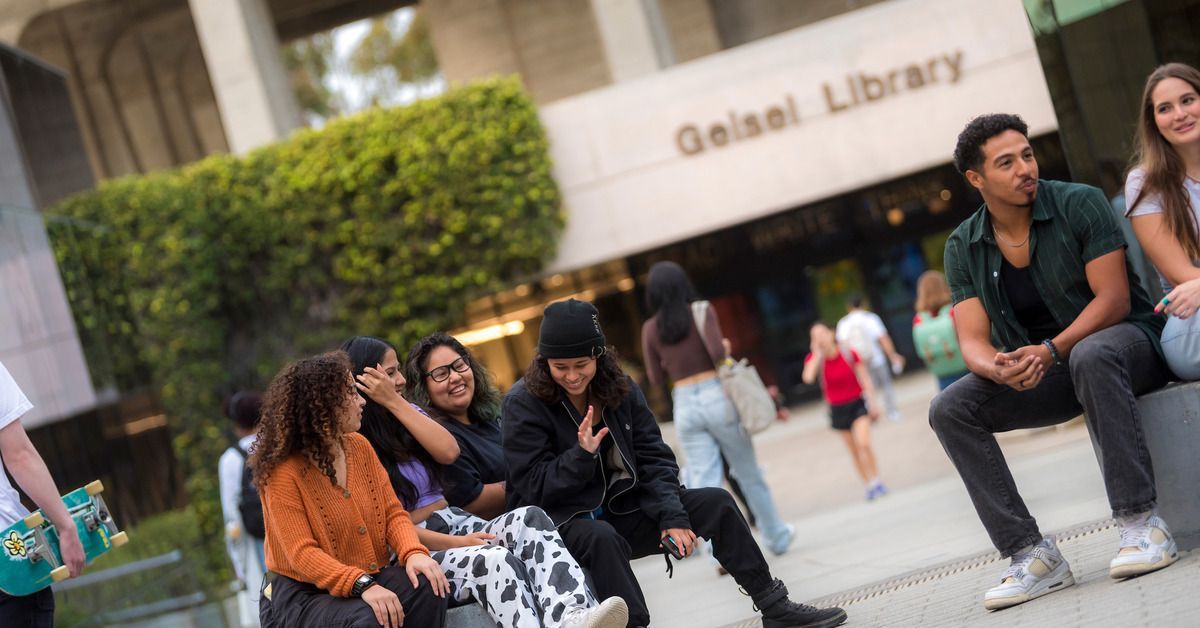 Published Date
By:
Share This:
Article Content
The University of California San Diego has been named No. 7 among U.S. public universities in the latest Center for World University Rankings (CWUR), rising one spot from the previous year.
In the 2023 edition of the "Global 2000 List by the Center for World University Rankings," UC San Diego is ranked in the top 0.2% of more than 20,000 universities worldwide. The annual list evaluates universities on four key factors: quality of education, alumni employment, quality of faculty and research performance.
Overall, the university was named No. 21 among all U.S. universities and No. 33 in the world. UC San Diego achieved high marks for its faculty rank (12) and research rank (22), rising one spot in both ranks from the previous year. These scores were measured by factors including the number of faculty members who have won prestigious academic distinctions as well as the number of research papers appearing in top-tier journals.
"UC San Diego faculty are among the most accomplished and respected experts in their fields and are consistently recognized for not only the quality of their research, but the innovative advancements that result across diverse specialties ranging from science and technology to medicine and the arts," said Chancellor Pradeep K. Khosla. "As a result, our students have access to the highest quality education and research opportunities that equip them with the knowledge they need to drive positive change."
Since its start in 1960, UC San Diego continues to be shaped by exceptional scholars who redefine conventional wisdom and find answers to some of the world's most pressing questions. In April, Barbara Walter, a political science professor in the School of Global Policy and Strategy, and Henry E. Allison, a professor emeritus in the Department of Philosophy, were both elected to the American Academy of Arts and Sciences. The academy is one of the nation's most prestigious honorary societies, which includes accomplished leaders from arts, industry, policy, research and science. That same month, faculty members Patrick Anderson and Jac Jemc were announced as Guggenheim Fellows, a prestigious distinction awarded annually by the Board of Trustees of the John Simon Guggenheim Memorial Foundation. The fellowships support research and creative work: Jemc is a 2023 Guggenheim Fellow in Fiction, and Anderson is a 2023 Guggenheim Fellow in Theatre Arts & Performance Studies.
The university's latest research efforts include examining how advances in artificial intelligence (AI) assistants such as ChatGPT could be used in medicine. A new study out of UC San Diego's Qualcomm Institute compared written responses from physicians with those from ChatGPT to real-world health questions. It found that a panel of licensed healthcare professionals preferred ChatGPT's responses 79% of the time, rating them as being of higher quality and more empathetic.
In addition, a new report led by a UC San Diego researcher in the School of Biological Sciences outlined how elephant ecosystems are in decline. The report revealed that more than 3 million square kilometers of the Asian elephant's historic habitat range has been lost in just three centuries. The authors argue that this dramatic decline may underlie present-day conflicts between elephants and people.
In addition to performing highly in national and global ranking lists, the university also has been recognized for providing a high quality education at an affordable cost, according to the Princeton Review. To read a full list of UC San Diego's rankings and accolades, visit the Campus Profile. For more information on CWUR, visit the organization's website.
Stay in the Know
Keep up with all the latest from UC San Diego. Subscribe to the newsletter today.