UC San Diego Health Recognized for Leadership in Environmental Sustainability
The region's only academic medical center was honored with six different awards by Practice Greenhealth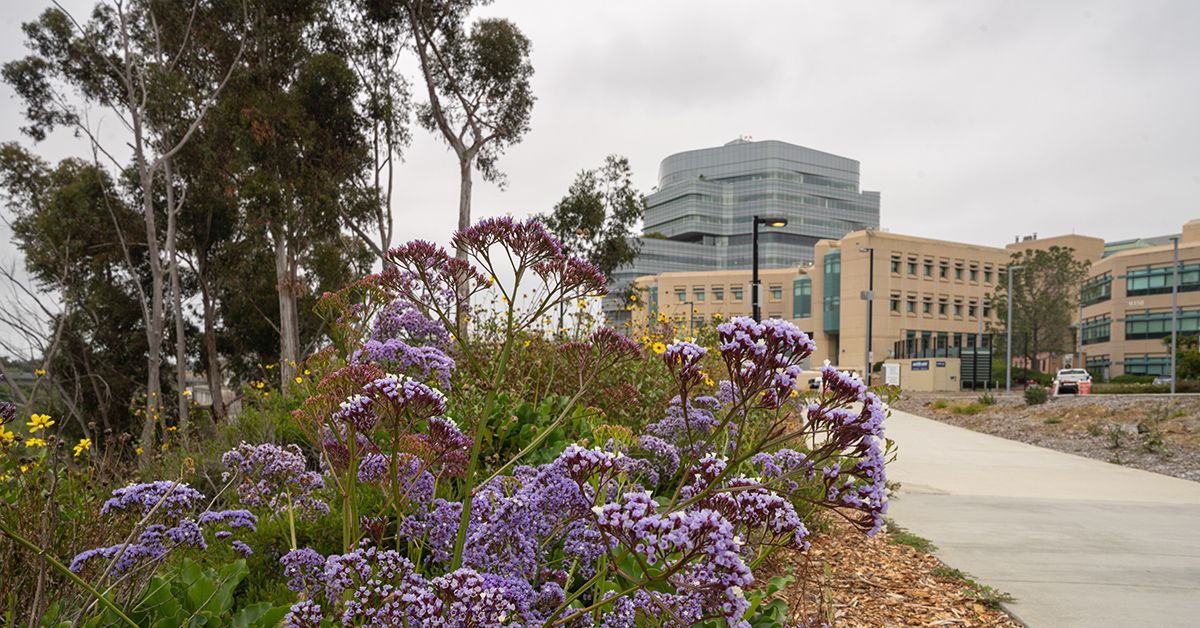 Published Date
By:
Share This:
Article Content
In recognition for its achievement and innovation in health care sustainability efforts, UC San Diego Health has received multiple awards from Practice Greenhealth, the nation's leading organization dedicated to environmental sustainability in health care.
UC San Diego Health was the only health care system in San Diego County to be recognized.
These include:
Top 25 Environmental Excellence Honoree, the organization's highest honor
Three Circles of Excellence Awards for Sustainable Procurement, Transportation and Green Building
University of California Health Circles of Excellence Award for Sustainable Food Program
Greening the OR Recognition Award
The awards are given annually at Practice Greenhealth's Environmental Excellence Awards, which were held at the CleanMed conference in May 2023.
"All aspects of human health are impacted by the environment," said Patty Maysent, CEO at UC San Diego Health. "By implementing sustainable health care efforts, UC San Diego Health is actively protecting the health of our patients and building a healthier tomorrow for our entire region."
According to the World Economic Forum, health care institutions account for more than 4% of global CO2 emissions. UC San Diego Health — the region's only academic medical center — launched the area's first health care program focused solely on sustainability, which guides efforts across the system in ten specific areas of sustainable practice.
The program works to address climate protection, clean energy, green building, transportation, sustainable operations, waste reduction and recycling, sustainable procurement, sustainable food service and sustainable water systems.
"I am so proud of our teams that have conceived and piloted the novel solutions resulting in this national recognition," said Maysent. "They are achieving new standards for sustainable, climate-smart health care while continuing to provide the highest quality of care to our patients."
Sustainability in the hospital setting has specific challenges. In addition to around-the-clock energy demands, hospitals have areas of environmental controls that are much more stringent than in non-clinical facilities. Heating, cooling, lighting, air circulation and infection prevention measures are all highly regulated in hospitals as they play an important role in patient care.
"It is incumbent upon us to manage our own emissions and we're making sure that will happen quickly," said Barbara Hamilton, director of sustainability at UC San Diego Health. "We're committed to doing this because we know that it's the right thing to do for the health of our planet, our community, and our patients."
Efforts established to address climate change at UC San Diego Health include:
Achieving 100% clean electricity at both hospital campuses by 2025
A goal of carbon neutrality by 2025, and net zero emissions by 2045
Operating a new, sustainable high-efficiency dehumidification system in the operating rooms
Eliminating the use of desflurane, an anesthetic gas that is 2500 times more harmful to the atmosphere than CO2
"We know the effects of climate change and environmental factors can exacerbate existing conditions and drive the emergence of new diseases," said Shira Abeles, MD, medical director of sustainability at UC San Diego Health. "By being mindful of the impact health care institutions have on the climate, we will in turn be able to provide more holistic clinical care for our patients."
The Environmental Excellence Awards are the nation's premier recognition program for environmental performance in the health care sector, according to Practice Greenhealth. Launched in 2002, the awards program recognizes health care facilities and health systems for their commitment to environmental stewardship and their sustainability achievements.
UC San Diego Health has been recognized at these awards since 2019.
The Top 25 Environmental Excellence Awards is Practice Greenhealth's highest honor for hospitals. Selected from the pool of Partner for Change applicants, these hospitals are leading the industry in all-around sustainability performance, demonstrating comprehensive programs and illustrating how sustainability is entrenched in their organizational culture. Each year, the competition for these top spots increases, as hospitals across the country continue to innovate.
The Circle of Excellence Awards celebrate hospitals that have not only earned an award for all around sustainability achievement, but that have also been identified as the top scoring programs for each category of sustainability.
"These awards demonstrate that UC San Diego Health is a leader in the industry in all-around sustainability performance and our comprehensive programs are illustrating how this is entrenched in our culture," said Maysent.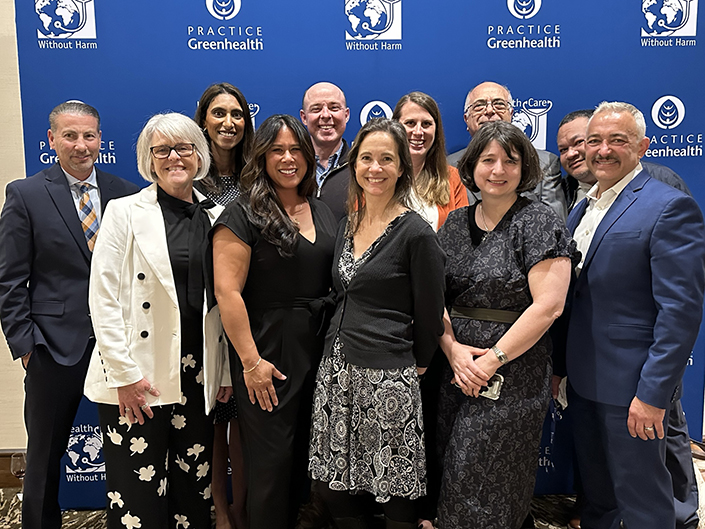 The University of California's (UC) sustainability commitment began in 2003 with a Regental action that led to the adoption of the Presidential Policy on Green Building Design and Clean Energy Standards in 2004. Since adopting that policy, the UC system has expanded the scope of its sustainable practices policy to include climate protection, transportation, sustainable building operations, zero waste, procurement, food, water, health and well-being, and health care facilities.
To learn more about sustainability at UC San Diego Health, visit health.ucsd.edu/about-us/sustainability.
Stay in the Know
Keep up with all the latest from UC San Diego. Subscribe to the newsletter today.