UC San Diego Climbs to Nation's 6th Best Public University in U.S. News & World Report Rankings
Published Date
By:
Share This:
Article Content
The University of California San Diego has advanced two spots to become the sixth best public university in the country, according to the 2024 U.S. News & World Report Best Colleges rankings released today. Overall, UC San Diego ranked No. 28 on the complete list of over 400 of the nation's colleges, jumping six spots from last year.
"I am pleased to see UC San Diego consistently recognized among the premier public research universities in the nation," said Chancellor Pradeep K. Khosla. "These rankings underscore our dedication to providing students with affordable access to a world-class education along with the tools and support they need to succeed in their future careers—and change the world for the better."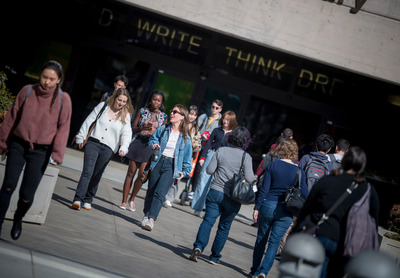 In addition to climbing in both the overall and the public university rankings, UC San Diego has made great strides in a variety of the outlet's standalone ranking categories. The university is No. 31 on the list of the nation's top performers in social mobility, moving up 22 spots from last year for its excellence in enrolling and graduating students from socioeconomically diverse backgrounds. UC San Diego is also the No. 12 best school for veterans—a jump from its placement at No. 15 last year.
Historically, U.S. News has only ranked four undergraduate program areas in their annual Best Colleges rankings: business, engineering, computer science and nursing. This year, they added their first-ever rankings for undergraduate economics and psychology programs.
UC San Diego has achieved a place among the nation's top 20 on each of these new lists, underscoring the university's excellence in education in the social sciences. The university made its debut in the fourth position for economics among U.S. public universities and is ranked 18th among all universities nationwide. The psychology program ranks fifth among public universities and is 11th among all universities on the list. Both programs are housed in UC San Diego's School of Social Sciences.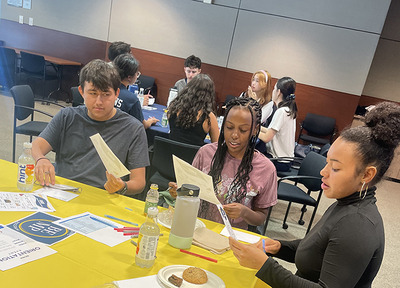 At UC San Diego, economics undergraduates are given the opportunity to collaborate with industry-leading faculty experts as they pursue their degrees. The university's community of economists advances knowledge that directly contributes to real-world change, addressing issues such as ending extreme poverty and building climate resilience. Among these faculty members is environmental economist Mark Jacobsen, who is working on ways to get older cars that drive pollution off the roads in an equitable way.
The Department of Economics also recently teamed up with the Rady School of Management to form the Business and Economics Mentoring Program, which provides students with access to academic support, peer-to-peer mentoring, research opportunities and more. The program's goal is to expand the diversity of students in the business economics major that was launched in 2021.
Students majoring in psychology can pursue a variety of educational paths at the university, such as specializing in human health, clinical psychology and business psychology. The Department of Psychology actively encourages both undergraduate and graduate students to engage in direct collaboration with top-tier scientists who are conducting cutting-edge research aimed at driving positive real-world impact. For example, developmental psychologist Gail Heyman is pursuing research surrounding the impact of artificial intelligence on education. In a recent study co-authored with postdoctoral researcher Tal Waltzer and a high school student volunteer, Heyman found that even confident educators have trouble recognizing AI-generated essays.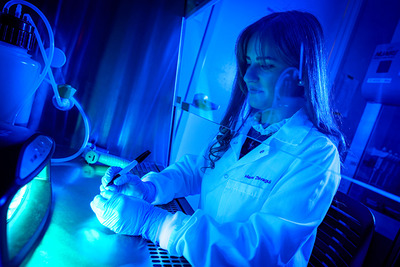 U.S. News also recognized the university's academic excellence in undergraduate computer science and engineering. The Jacobs School of Engineering's undergraduate program is No. 19 among engineering schools that offer doctorates, rising three spots from the previous year. The school is also No. 10 out of the nation's public universities. The outlet named the following specialty areas among the top 10 nationwide: Biocomputing/Bioinformatics/Biotechnology (No. 2), Mobile/Web Applications (No. 5) and Bioengineering/Biomedical (No. 8).
Engineering undergraduates acquire the skills and knowledge necessary to become part of tomorrow's innovative workforce, thanks to hands-on education, interdisciplinary research opportunities and more. They also break records while solving complex challenges. This past summer, for example, the university's student-led engineering team Triton Racing achieved their best-ever performance in the annual Formula Society of Automotive Engineers Competition, successfully overcoming logistical hurdles in the process.
Further, faculty and student scholars across a broad spectrum of engineering disciplines are consistently paving the path to new discoveries. Recently, a research team studied the UV light-emitting devices used to cure gel manicures and found that their use leads to cell death and cancer-causing mutations in human cells. Plus, a series of fundamental advances made by UC San Diego bioengineers is accelerating the promising field of biomanufacturing. Using novel technologies, large amounts of melatonin are being made by bacteria for the first time ever.
Now in its 39th year, U.S News evaluated nearly 1,500 U.S. four-year bachelor's degree-granting institutions on as many as 19 measures of academic quality for the 2024 edition of the Best Colleges rankings. Ranking factors include graduation and retention rates, faculty resources, social mobility and academic reputation, among other measures.
To view the full U.S. News & World Report 2024 Best Colleges rankings, visit the outlet's website. For a listing of UC San Diego rankings and accolades, visit the Campus Profile.
Stay in the Know
Keep up with all the latest from UC San Diego. Subscribe to the newsletter today.