The Human Condition Affects Us All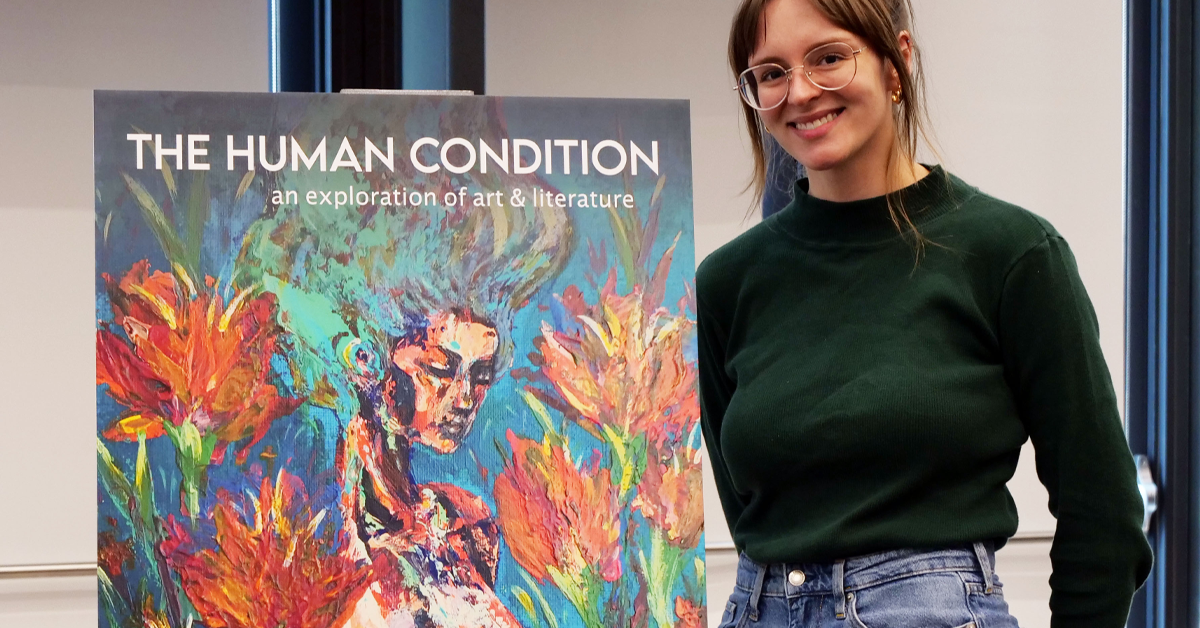 By:
Media Contact:
Published Date
By:
Media Contact:
Topics:
Share This:
Article Content
By definition, the human condition encompasses the experiences, emotions and challenges that we all face. For the University of California San Diego School of Medicine community, The Human Condition, an annual humanities magazine, encourages creative endeavors that encompass those experiences, emotions and challenges that make us all who we are.
"Art and writing are ways for me to exercise creativity and explore my identity outside of school and other commitments," said Tonya Lee, MD, a 2023 School of Medicine graduate and student editor of Volume XVIII of The Human Condition, which was recently published "I value The Human Condition as a space that celebrates the unique talents and creative pursuits of our students and staff."
Each year a volunteer editorial board of medical students solicits submissions of art, photography, poetry, prose, music and other media from others in the School of Medicine community with the goal of providing a diverse space to reflect on their medical school journey and life in general.
"Despite how busy medical school may be at times, I find I always come back to art as a form of respite," said Lee. "In my preclinical years, art served as a way to relax and express myself outside of constant studying for board exams. In my third year of medical school, during which I saw both the highs and lows of medicine, writing down my thoughts at the end of a long day helped me process those experiences."
Flipping through the pages of this year's issue, one is struck by the vast experiences of the contributors. Some pieces are filled with raw emotions dealing with death, life and lost love. While other pieces are whimsical and light-hearted. Still other submissions are reflective and filled with a deep desire for understanding and guidance.
There is no right or wrong when it comes to the art accepted for The Human Condition.
"We like to accept as many pieces as can fit in the magazine within the limits of our budget, with special attention to ensure diversity among creators and their works," said Lee. "For prose and poetry submissions, our editors work closely with the authors to revise the submissions, so all pieces are appropriate for publication. Our talented layout team then matches visual works with written pieces thematically to create the spreads that appear in the final magazine."
The publication was originally borne out of the stories written for an elective class, The Good Doctor: The Works of Anton Chekhov. While that class is no longer offered, there is currently an elective available to students in their preclinical years called Representing the Human Body: Drawing as a Way of Seeing. Facilitated by Larry and Debby Kline, the School of Medicine's Artists in Residence, the class encourages students to engage in different creative exercises with a variety of mediums including pencil, charcoal, and clay.
"Students have the unique opportunity to work with the Klines to practice life drawing of models and cadavers," said Lee. "The goal of the class is to help students form an understanding of the human body that is wholly different from, yet may intersect and interact with, the clinical perspective."
This commitment to a different perspective lends itself to creativity which can be incredibly beneficial to these young doctors. In the book, 50 Years of Findings from the Jefferson Longitudinal Study of Medical Education, the Jefferson Empathy Scale showed that student empathy declines significantly in the third year of medical school.
"This is when students begin working with patients and empathy is most essential," said Larry Kline. "We feel that our class gives students some tools to guard against this problem. We encourage our students to involve themselves in things beyond medicine, to take time for other passions such as art and culture, to remember to include themselves in the process of caring. Self-care is a key to empathy and activities such as meditation, making art, visiting museums, theatres and musical events can all act as vehicles toward a greater sense of empathy."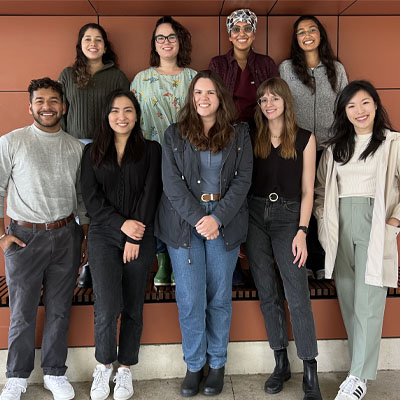 Incredibly, the entire production of The Human Condition is student-led.
"The medical students are the ones selecting and editing pieces, putting the entire layout of the magazine together, and organizing the art show," said Lee. "That being said, we do have amazing faculty advisors who support us along the way, and we would not be able to make the magazine without them."
The Klines note that they love coming to the launch of the magazine each year to see the work of their current and former students displayed together.
"The work that they produce is spectacular, thoughtful and has great energy," said Debby. "More importantly, however, is the understanding that this emphasis on the arts is helping to put doctors out into the world who have a greater capacity for self-reflection and caring."
The Human Condition magazine can be viewed on the School of Medicine's website.

Topics:
Share This:
Stay in the Know
Keep up with all the latest from UC San Diego. Subscribe to the newsletter today.