Marco Werman of the 'The World' from GBH and PRX to Host the Public Radio Program from UC San Diego
Werman Will Also Serve as the University's First Journalist in Residence
By:
David Cotrone

Inga Kiderra
Media Contact:
Published Date
Article Content
PRX, GBH and the University of California San Diego today announced that Marco Werman, host of the international news program "The World" from GBH and PRX, will serve as Journalist in Residence for UC San Diego's Department of Communication. Beginning July 5, Werman will host the public radio show from a new broadcast studio located in the university department and built as part of its "Democracy Lab" initiative.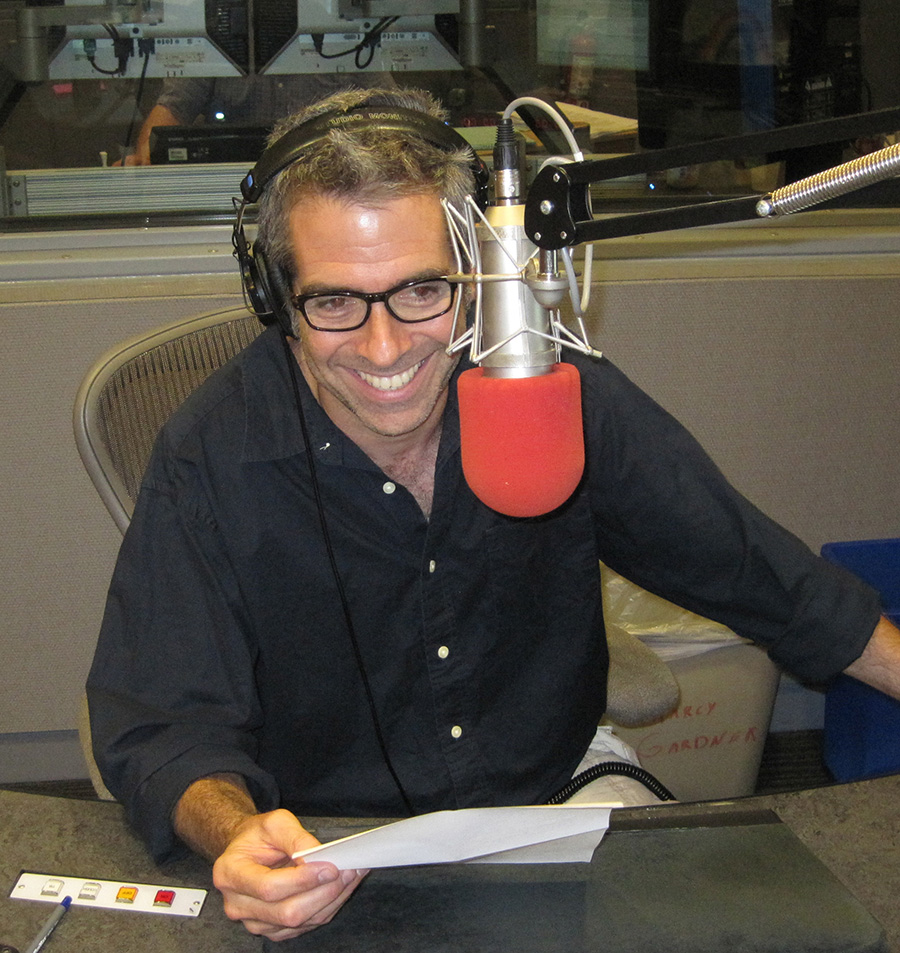 UC San Diego's Department of Communication in the School of Social Sciences has been known for both its public engagement and transdisciplinary work for more than 30 years. Drawing on these strengths, the "Democracy Lab" is a new initiative that entails the development of physical infrastructure for media production and organizational infrastructure to support dynamic, accessible and inclusive research by faculty and students in partnership with community groups.
As Journalist in Residence, Werman will be an important addition to the department's intellectual and professional community, offering opportunities for dialogue around global communication and media while opening up possibilities for collaborative projects.
GBH and PRX will continue to anchor "The World" from its newsroom in Boston.
"'The World' is bolstered by a team of experienced, irrepressibly curious producers helping listeners become more informed as global citizens through human-centered journalism," said Marco Werman, host of "The World" from GBH and PRX. "I'm thrilled to host the show from UC San Diego's Department of Communication, where we'll have an opportunity to expand audience engagement opportunities for our show with students and faculty, and to learn from them as well. A huge thanks to the University of California San Diego community for this collaboration."
"The World" airs across nearly 300 public radio stations across the United States and is available free on-demand to listeners everywhere as a podcast. The production is home to an accomplished team of producers and an expanding network of journalists from around the globe, including several correspondents who have recently joined the team from Turkey and Spain.
"Our collaboration with 'The World' comes at an exciting and critical time," said Brian Goldfarb, chair of the UC San Diego Department of Communication in the School of Social Sciences. "Communication is inextricably tethered to questions of democracy, diversity, and justice. Our Democracy Lab initiative builds on this notion and demonstrates our strong commitment to community voice and engagement. This exciting partnership with Marco Werman and 'The World' not only resonates with, but extends this agenda. We couldn't be happier to have a reporter of Marco's caliber as our first Journalist in Residence."
Dan Lothian, executive producer of "The World," said "'The World' reaches across borders and time zones on a daily basis. As our show is constantly evolving to match the speed of news, we're excited by the editorial possibilities afforded to our team now by a cross-country collaboration."
"The World" brings global events into sharp focus for listeners as the relevance of international news coverage today is unprecedented. The program has recently aired in-depth reports on the war in Ukraine, the continued impact of the COVID-19 pandemic in countries such as Sweden and China, how gun violence in the U.S. compares to other countries, President Biden's first trip to Asia, trade policy amidst today's baby formula shortage, and reporting across focus areas such as the environment, security, women and gender, migration, and public health.
"The World" has received recognition from the duPont-Columbia Awards, the Overseas Press Club of America, the Global Editors Network, the Asian-American Journalists Association, the Society of Environmental Journalists, the Alliance for Women in Media, and more.
To hear the latest, visit theworld.org.
To learn more about the UC San Diego Department of Communication, visit communication.ucsd.edu.
Stay in the Know
Keep up with all the latest from UC San Diego. Subscribe to the newsletter today.