Latino Medical Student Association Creates Community of Support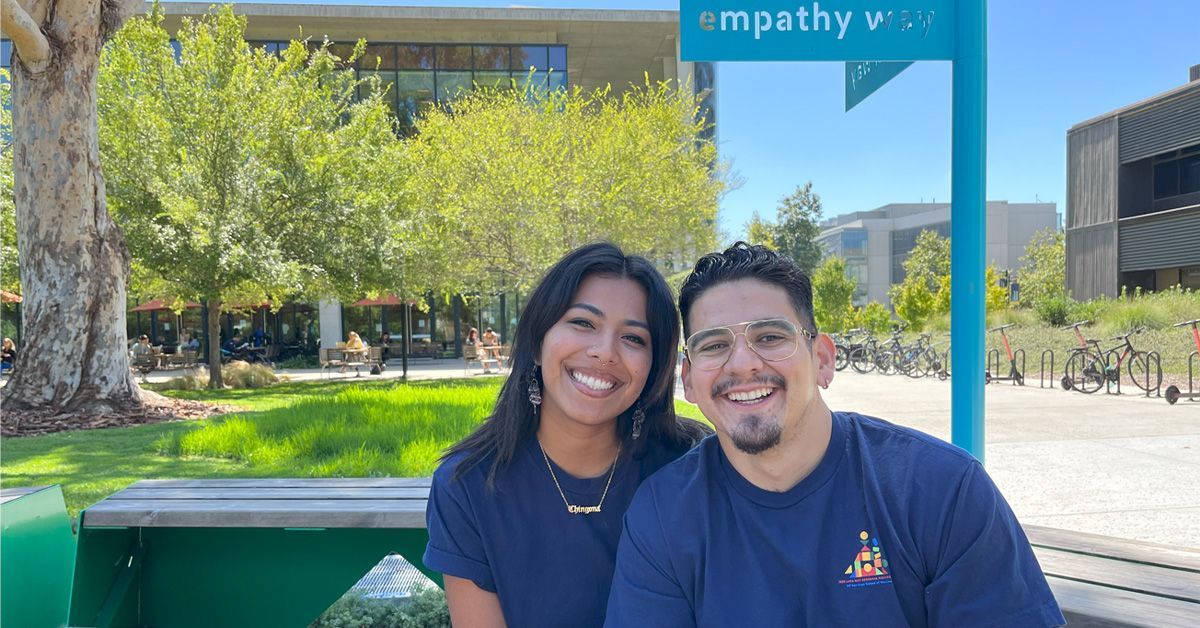 By:
Media Contact:
Published Date
By:
Media Contact:
Topics:
Share This:
Article Content
Students at University of California San Diego School of Medicine who identify as Latinx have created a close-knit community that feels more like familia through the Latino Medical Student Association (LMSA). An affinity group run by and for students, LMSA is providing much needed connection, mentorship and a bit of fun as they encourage and support each other through the medical school journey.
"They always tell us that the four years in medical school flies by, so how we spend that time is really important," said Paulina Cedillo, second-year medical student and co-chair of the UC San Diego chapter of LMSA. "LMSA provides a community within the School of Medicine where people who share the same identity can connect with others for events and celebrations that we all have in common, in addition to receiving mentorship from Latino physicians who have already gone through this process before us."
With the ultimate goal of empowering current and future physicians through service, mentorship and education, LMSA advocates for improving health equity, advocacy, and policy for underserved communities.
"One of our goals is to introduce Latinx medical students to physicians and other health care professional from similar backgrounds who are already practicing in the medical field," said Carlos Garcia, second-year medical student and co-chair of LMSA at UC San Diego. "We have Café con Leche, hour-long lunchtime sessions where Latinx faculty talk to us about their experience, how they got to where they are and some of the barriers they have faced along the way."
Learning and mentoring opportunities such as Café con Leche are balanced with fun and cultural events including salsa dancing lessons and Spanish Tables, an event where Spanish-speaking students come together to play games, talk, share and practice their Spanish language skills with one another. Open to anyone in the School of Medicine, Spanish Tables events also can include interview practice sessions.
Beyond the School of Medicine, LMSA members are active educating the community through sessions with community promotoras (community health educators) in the South Bay. And in 2022, the UC San Diego LMSA virtually hosted the 38th Annual LMSA-West Regional conference, which brought together medical students, undergraduates, physicians and other health professionals from LMSA chapters across the western region of the United States.
The LMSA students recognize the need for increasing representation in health care within their local communities. A recent study from University of California Los Angeles Latino Policy and Politics Institute, found that Latinos comprise 39 percent of the state's population, yet just 6 percent of physicians are Latina/o/e. The students in LMSA are committed to doing everything they can to support, encourage and empower each other to succeed in medical school and beyond to better balance these number and improve health outcomes for underrepresented communities.
"I think my identity as a Latina has definitely influenced a lot of the reasons why I want to be in medicine and has influenced the type of patients that I want to serve when I complete my degree." said Cedillo. "I'm from Los Angeles. I am Mexican. I think that what I wanted in a medical school was to get the education and the tools to be able to go back to my community and be culturally competent. UC San Diego really values that cultural competence in its curriculum. With San Diego being right next to the border, it provides the opportunities I was looking for. And being involved with LMSA and this community that shares my values is one of the reasons I was really excited to come to UC San Diego."
In recognition of Latinx Heritage Month (September 15- October 15), LMSA is focusing on creating stronger bonds between first- and second-year medical students. A variety of events and activities are planned to encourage the students to come together and support one another both through mentoring, study sessions and social events.
"Medical school is really tough," said Garcia. "But when we are all going through it together, it helps to have a community. I know we keep saying community, community, community, that community really is the highlight of LMSA. It is providing us the opportunity to serve and is teaching us more about each other. That is going to help us to become the physicians that we aspire to be one day."
For more information about LMSA at UC San Diego, follow them on Instagram, @ucsd_lmsa.
Topics:
Share This:
Stay in the Know
Keep up with all the latest from UC San Diego. Subscribe to the newsletter today.