Landmark UC San Diego Seed Investment Bolsters Campus Spinoff
$250K seed funding investment strengthens UC San Diego's robust innovation ecosystem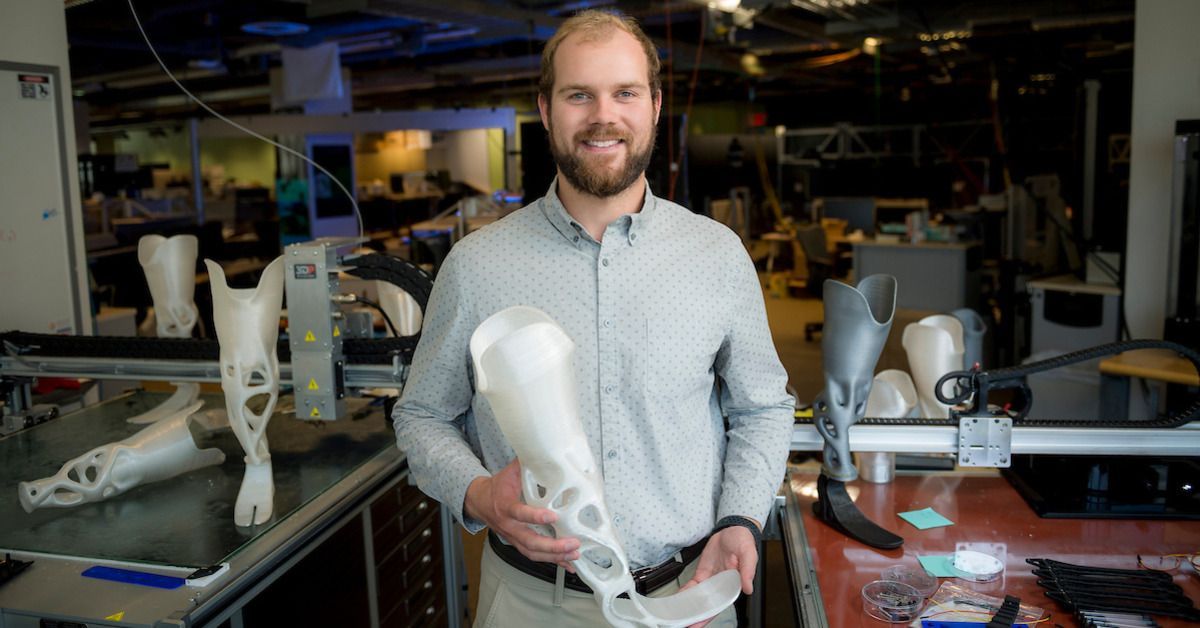 Published Date
By:
Share This:
Article Content
In a first-of-its-kind investment, the University of California San Diego is offering seed funding directly to one of its most promising startups.
The $250,000 seed investment in LIMBER Prosthetics and Orthotics Inc. – a San Diego medical device startup spun out of UC San Diego by two former students – represents a strategic expansion of UC San Diego's robust innovation ecosystem. It is the first time a campus in the University of California system has ever invested directly in one of its own spinoffs.
The seed investment will help LIMBER meet product-development milestones and attract follow-on investment, crucial steps in any nascent company's growth. It also offers the university a financial stake in the company's success, with expected returns on the investment further supporting innovation programs that provide much needed support to campus entrepreneurs.
"UC San Diego is an innovation powerhouse, and this milestone investment is a testament to our campus-wide commitment to championing our high-impact innovators and providing them with the support they need to turn groundbreaking research into solutions for societal good, all while strengthening our global economy," said UC San Diego Chancellor Pradeep K. Khosla.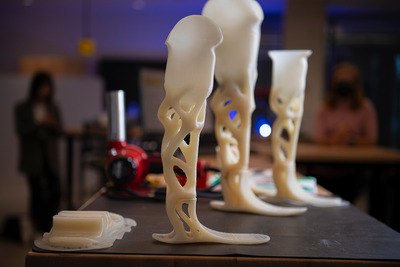 LIMBER is revolutionizing access to prostheses for amputees and physicians by making the world's first single piece, 3D printed, below-the-knee prosthetic limb. The company was launched in 2020 by then UC San Diego Jacobs School of Engineering doctoral students Joshua Pelz and Luca De Vivo Nicoloso, along with Herb Barrack, a certified prosthetist and orthotist. Its patent-pending advanced digital technology, the UniLeg prosthesis, uses 3D scanning, digital design and 3D printing to improve access to functional and personalized prostheses for people around the world – especially those in underserved communities and war-scarred nations. The company, for example, has provided five prostheses for victims of the war in Ukraine.
The concepts, designs and resulting intellectual property were developed within the Cultural Heritage Engineering Initiative research lab at the Jacobs School and the UC San Diego Qualcomm Institute, and licensed to the startup from UC San Diego on an exclusive, worldwide basis.
"LIMBER's commitment to use state-of-the-art technology developed in the lab here at UC San Diego to provide access to medical solutions across the globe is remarkable, and is well aligned with the university's mission to transform lives and society through our multidisciplinary research," Khosla said.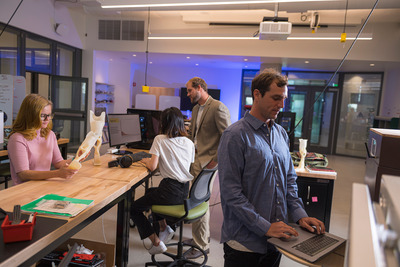 LIMBER is already poised for success, having won the top prize of $200,000 at the San Diego Angel Conference in April. The company has delivered 32 prosthetic legs to 28 people, including four bilateral amputees, in three countries since it launched in 2020.
"The LIMBER team is honored to receive this seed funding. It has helped build the momentum we needed to reach additional investors," said Pelz, LIMBER co-founder and CEO. "Our digital approach to prosthetic manufacturing will democratize global access to quality prosthetic care. The entrepreneurship and innovation ecosystem at UC San Diego provided us the tools we needed to take our technology from the lab to the global marketplace."
The $250,000 seed investment is funded by philanthropic support from the Legler Benbough Foundation, which gave $1 million to UC San Diego's Institute for the Global Entrepreneur (IGE) in 2019 to support entrepreneurship-related initiatives. A collaboration between the Jacobs School of Engineering and the Rady School of Management, IGE works closely with campus innovators, providing education, guidance and support.
IGE served as a crucial early-stage incubator for LIMBER's founders, providing access to paid interns, marketing support, professional mentors, grant writing support and more. IGE also helped the LIMBER team obtain a National Science Foundation I-CORPS grant to support customer discovery.
"Seed investments often attract follow-on investment that is critical for the future success and viability of startup companies," said Albert P. Pisano, dean of the UC San Diego Jacobs School of Engineering. "As an entrepreneur myself, I know full well that timing is everything when it comes to translating discoveries and innovations successfully into useful products and services. The fact that UC San Diego has now offered additional support through seed funding to highly vetted startups is a big step forward for our holistic, campus-wide culture of innovation."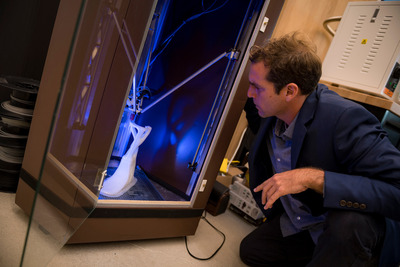 Innovation Ecosystem
With more than 1,000 campus-affiliated startups launched in the past 30 years, UC San Diego is already a leader among top universities in start-up creation – ranked No. 3 in the nation according to a 2021 survey by the Association of University Technology Managers. Once launched, many of these startups quickly reach success, often spurred on by the connections they make through the campus innovation ecosystem. The university has dozens of programs, including eight incubators, designed to support innovators on campus. UC San Diego startups have raised $3.5 billion in capital since 2012.
"Our goal here at UC San Diego is to support startups from the ground up, and we have a robust, interdisciplinary slate of programs that guide our innovators through the full entrepreneurship lifecycle – including design, prototype creation, testing, fabrication and commercialization – all in support of bringing products to market and ideas to impact," said Paul Roben, associate vice chancellor for innovation and technology commercialization. "This vibrant innovation ecosystem provided LIMBER guidance and resources at every stage, and with this latest seed investment we are continuing our support in a new and deeply impactful way."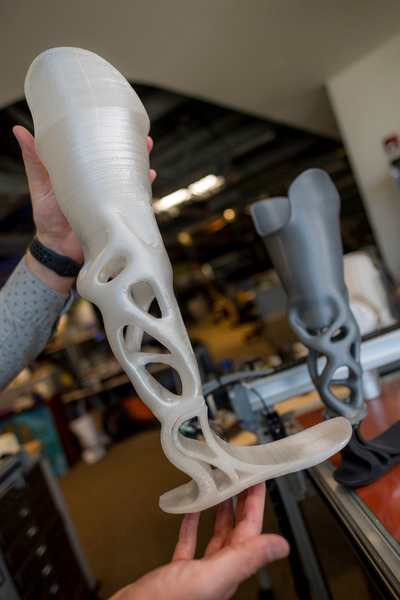 Pelz and De Vivo Nicoloso began this journey as structural engineering doctoral students in the Jacobs School of Engineering. LIMBER, for Limber Integrative Imaging Modeling Manufacturing for Bold Exoskeleton Research, started in 2016 in the research group of Falko Kuester, a professor in the Department of Structural Engineering. The project's goal was to bring together imaging, modeling, simulation, testing and 3D-printing to democratize access to prosthetic care across the world. Pelz and De Vivo Nicoloso made the work part of their doctoral research and launched their startup at the same time.
They quickly developed deep ties with the university's entrepreneurship ecosystem. Their entrepreneurial journey started in the IGE's MedTech Accelerator, which provides access to training, executive mentoring and access to a network of campus, industry and investor partners and resources to help accelerate commercialization. The founders further refined their idea working with mentors at The Basement, a dedicated space for student innovators to learn the basics of entrepreneurship and apply theory to real-world experiences.
The research team behind the LIMBER technology received an Accelerating Innovations to Market grant from UC San Diego's Office of Innovation and Commercialization, a $50,000 award to further lab research critical to LIMBER moving toward commercialization.
The company is a member of the university's Entrepreneurship Center, occupying incubator space within the UC San Diego's 74,000-square-foot Design and Innovation Building, where the company has access to university resources including the new MAVERiC Studio featuring XR technology, as well as makerspaces, office and meeting spaces, and innovation events and programming.
"I'm thrilled that we could make this seed investment to extend our support for one of our most promising startups," said Dennis Abremski, IGE executive director. "This investment will help LIMBER secure the kind of follow-on investments that can transform university innovations into companies that solve important societal challenges and fuel economic development."
Stay in the Know
Keep up with all the latest from UC San Diego. Subscribe to the newsletter today.