Introducing Dr. Chatbot
UC San Diego Health is among first in country to integrate GPT-4 into doctor-patient messaging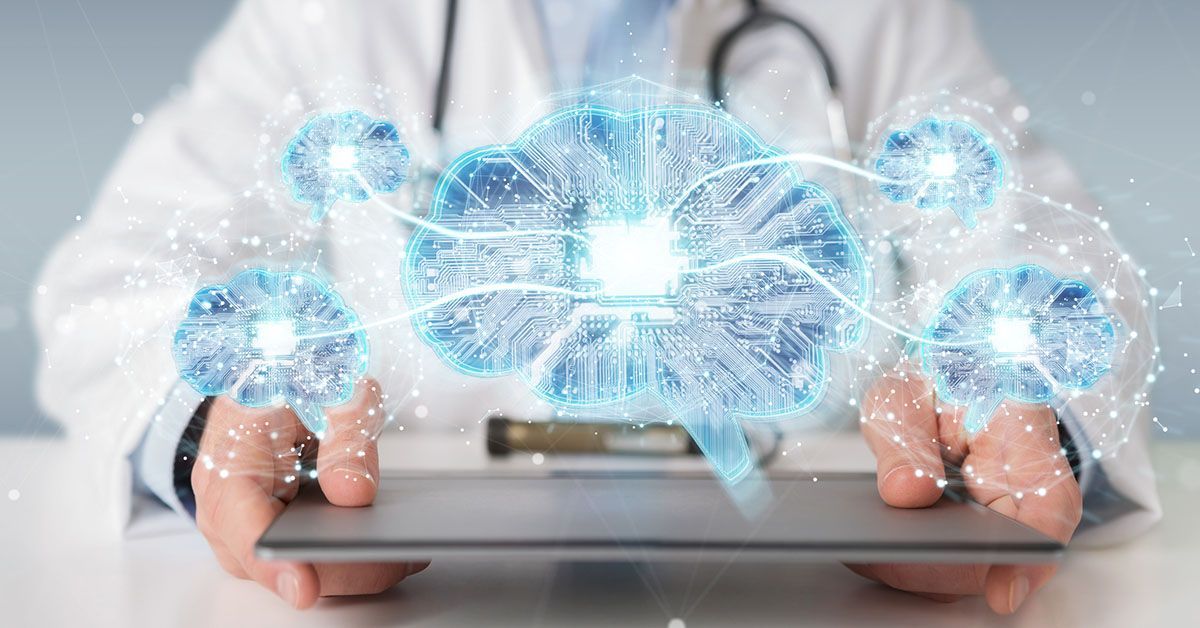 By:
Published Date
By:
Topics:
Share This:
Article Content
This is the second installment in a two-part series on the use of ChatGPT across UC San Diego and beyond:
From the doctor's office to the classroom, rapidly advancing generative AI tools like OpenAI's ChatGPT are already changing life at UC San Diego, leaving no discipline or specialty untouched. In March, the introduction of multimodal GPT-4, trained on unprecedented amounts of data and capable of generating the most human-like text we've seen from a bot, prompted the term "AI apocalypse"—and raised real concerns about the future of work, academia, health care and beyond.
How are these tools being used at UC San Diego? What are the ethical implications? And what should we be considering as we await the next developments in generative AI? For this series, UC San Diego Today sat down with experts from across campus and UC San Diego Health to find out.
Inventing the future of health care
"Can ChatGPT be a doctor?" was among the headlines that recently went viral when it was widely reported that GPT-4 could pass the U.S. medical licensing exam with ease.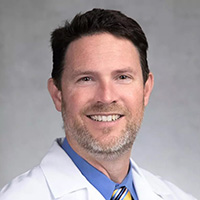 But rather than viewing this rapidly accelerating technology as a threat to their profession, leaders at UC San Diego Health are looking to leverage the capabilities of generative AI to improve patient care and alleviate physician burnout. In April, electronic health record vendor Epic Systems announced that UC San Diego Health would be among the first health systems in the country to participate in a pilot program integrating Microsoft generative AI services such as GPT-4 into MyChart, Epic's ubiquitous online health portal.
Just two months later, a small but growing number of physicians in the UC San Diego Health system have a new option when replying to messages they receive from patients via MyChart: letting ChatGPT generate a draft response based on the initial message and the patient's electronic medical history, which the provider can then edit for content and tone before sending.

Employing this "human-in-the-loop" approach is critical, particularly in a high-risk environment like the health care setting—and considering that GPT has the potential to generate inaccurate responses, says Dr. Christopher A. Longhurst, Chief Medical Officer and Chief Digital Officer at UC San Diego Health.
In accordance with an ethics review by the health system's AI committee, messages written by ChatGPT and sent to UC San Diego Health patients are clearly marked with disclosures stating that the message was automatically generated and reviewed by a physician.
"We're caring for patients and sometimes hold their very lives in our hands. We have to be very thoughtful and measured in terms of how we implement these things," said Longhurst, who describes himself as cautiously optimistic about the potential benefits that generative AI could bring to the medical field.
Longhurst says that since the onset of the pandemic, which led to a sharp rise in virtual care, primary care physicians have seen a three- to four-fold increase in patient messages—and they're finding it increasingly unsustainable to answer them in a timely manner while also seeing patients continuously throughout the day.
Should the pilot prove effective in reducing the amount of time that clinicians spend replying to messages about refills, results, paperwork and general questions, while simultaneously improving patient care and satisfaction, this AI-powered advancement could be transformative for the health care industry. It's too soon to tell, but Longhurst says early results seem promising.
If it's any indication, this pilot program comes on the heels of a study led by UC San Diego researchers that compared written responses from physicians to those generated by ChatGPT in response to real-world health questions. John W. Ayers of the Qualcomm Institute at UC San Diego, alongside Longhurst and other colleagues, found that a panel of licensed health care professionals preferred ChatGPT's responses 79% of the time, rating the AI-generated messages as "higher quality" and "more empathetic."
Longhurst said these findings are indicative of the time constraints in which doctors are trying to reply to messages, effectively forcing them to give short responses.
"Could a doctor be as empathetic as a chatbot? Undoubtedly. They just don't always have the time," said Longhurst. He believes this pilot just scratches the surface of the potential applications of generative AI in medicine—and says this is a field in which UC San Diego Health is uniquely positioned to lead the way.
Thanks to a $22 million gift from Joan and Irwin Jacobs, the top-ranked academic health system recently announced the expansion of its Center for Health Innovation, which will serve as an AI-enhanced mission control center that aims to leverage the power of technology and data to improve health outcomes.
Longhurst envisions that generative AI could one day be applied in other use cases across the health system, such as summarizing a patient's chart, drafting incident reports, providing medical imaging analysis or enabling diagnostic decision support, the latter of which could reduce incidences of delayed and misdiagnosis.
"There's a spirit of innovation at UC San Diego and UC San Diego Health," said Longhurst. "There's a lot of willingness to try new things, to invent the future and not be satisfied with our current solutions."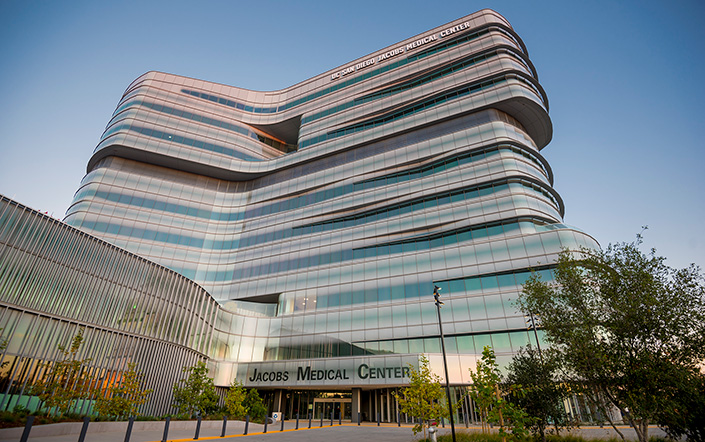 Topics:
Share This:
Stay in the Know
Keep up with all the latest from UC San Diego. Subscribe to the newsletter today.