'Creating a Safe Space for Yourself and Others'
Students share their mental health journeys to becoming mental health advocates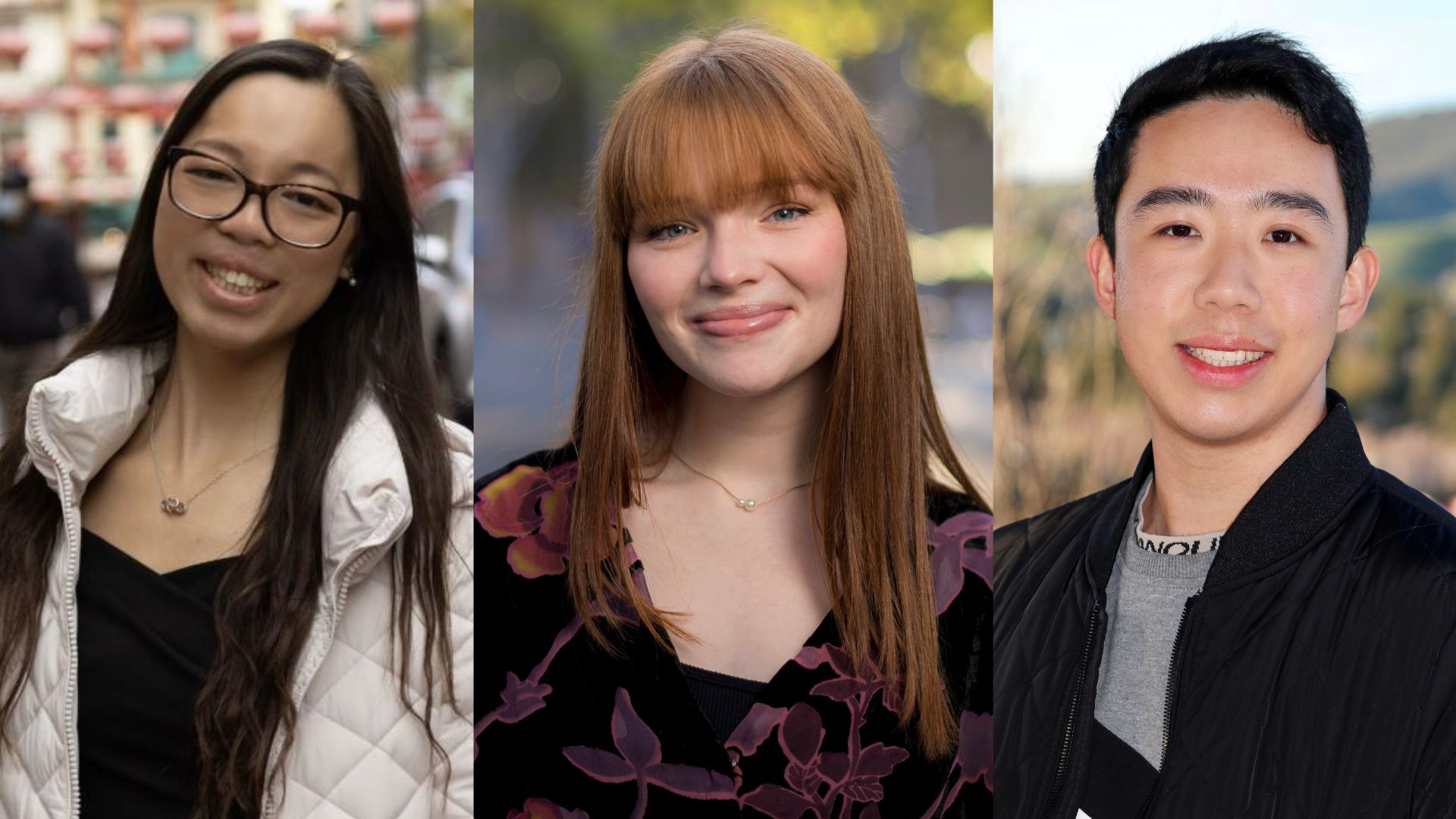 By:
Published Date
By:
Topics:
Share This:
Article Content
Between stigma, fear and embarrassment, talking about mental health isn't always easy. Active Minds, a student organization dedicated to starting and changing conversations about mental health, aims to change this through education and awareness.
As a chapter of the national organization, UC San Diego's Active Minds organization focuses on destigmatizing mental illness on campus and in the community. They regularly host volunteer events, workshops and open forums for students to discuss mental well-being.
Active Minds is led by a team of dedicated board members, including co-presidents Zoe Tait and Rachel Lian and vice president Gordon Ye. They share more below about their journeys with mental health. Read on to hear how they found their way to Active Minds, why mental health matters and their future plans.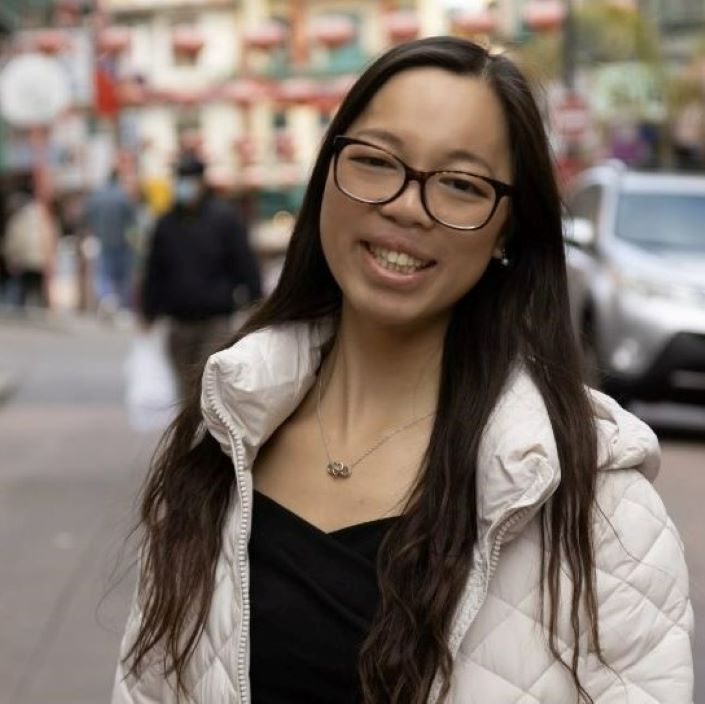 Rachel Lian, co-president
4th-year bioengineering: biotechnology major and general biology and psychology minors
Growing up with Chinese immigrant parents, mental health was not a phrase I heard often. I was told that health should be our priority, but we never talked about how we were feeling. It was almost as if anything short of steadily hustling toward another goal was seen as weakness. In my community and schools, the few times people visibly struggled with anxiety, depression and trauma stood out as examples of what not to do.
It wasn't until I started college at UC San Diego that I learned these are everyday struggles that many people—including myself—went through. At 18 years old, I started to recognize my previously insidious battles with mental health. The things I was trying to hide couldn't be ignored anymore. At the same time, as I met and grew close to friends, I learned that so many of us quietly struggled. We would be so much better off if we recognized we had each other.
That's when I came across Active Minds in my second year. Since then, it has become a breath of fresh air amidst the hustle and bustle of college life. It is always the highlight of my week, to gather with students of different backgrounds in a safe space, where we listen to and lift one another up. As Co-President of the organization this year, I have had the opportunity to put on meaningful events, from our "Tea Time" series where we have a guided discussion on mental health topics, to mental health guest speakers, to de-stress and self-care activities. I'm deeply grateful to my Active Minds family for being some of the kindest, strongest, and most fun people I know.
As someone who wants to become a physician, I am especially passionate about mental health because it is such a large part of our general health. Mental and physical health are inevitably tied together, and one often affects the other. I want whoever is reading this to know that just like you wouldn't need to hide if you broke your ankle or caught a cold, you don't need to keep your mental health struggles to yourself either. The more we talk about it, the more normal it will be to open up, and the more we can work toward taking better care of each other's minds.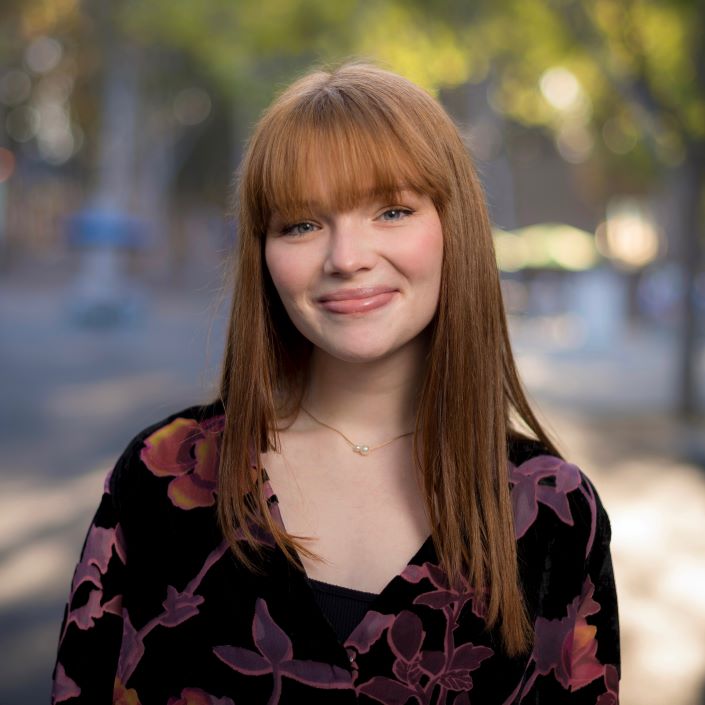 Zoe Tait, co-president
3rd-year cognitive behavioral neuroscience major and linguistics: language study - Spanish minor.
My curiosity about the world and my desire to understand others, as well as my own experiences, have motivated me to focus on my own mental health and learn more about how I can advocate for the mental health of others. It has also motivated me to pursue research in my academic career investigating the biological mechanisms underlying mental health disorders to ultimately find more effective ways of helping people and improve mental health treatment outcomes.
To me, mental health and mental health advocacy means creating a safe space for yourself and others to learn about your emotions, passions and ways to best cope with everyday challenges to ultimately find joy and a sense of purpose. I became involved in mental health advocacy with Active Minds after facing a very difficult sophomore/junior year in high school, where I battled anorexia nervosa, depression, anxiety and eventually attempted suicide. During this time, I learned to ask for and accept help when needed. With more people understanding that mental health is just as important as physical health, I have been so grateful to be able to continue my mental health advocacy journey.
Everyone has a story that is important and valued. I encourage everyone to share their story and needs because there's always someone else facing something similar. It has taken me a long time to feel comfortable sharing my story publicly, especially with the stigma surrounding mental health.
One simple way to begin sharing your story is to respond truthfully when someone asks that all too familiar question: "How are you?" Learning to respond to this with how I am genuinely feeling has been something that I feel has allowed me to become more open as a person. Mental health encompasses many things, but it is important to remember that throughout the process of self-discovery and vulnerability, you matter.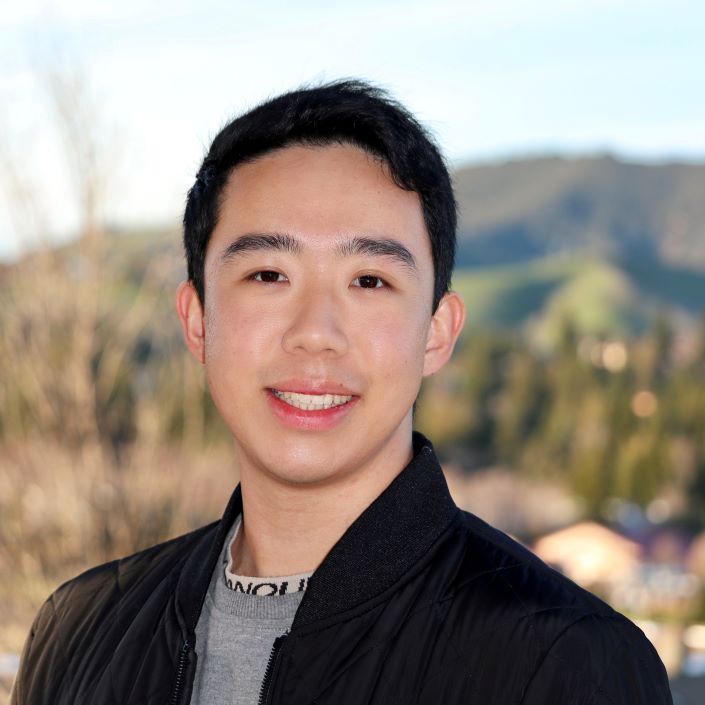 Gordon Ye, vice president
4th-year computer science major with a specialization in biomedical computation
My passion for mental health stems from a near tragedy in high school where I almost lost a close friend to suicide. Soon after his attempt, I began to realize the sheer amount of progress needed in psychiatry and mental health – both in the social and biomedical domains. On the one hand, we need significantly more healthcare workers specializing in mental health – psychologists, psychiatrists, therapists and so much more.
At the same time, I realized that significant scientific effort is needed to improve our understanding of psychiatric disorders. If you ask a cardiologist what a heart attack is, they can go into the detailed molecular mechanisms of what happened and why, and what will happen as a result. Yet, if you ask a psychiatrist what depression is, there's no good answer. These realizations have pushed me to pursue a career as a physician-scientist, to develop better ways of diagnosing and treating psychiatric disorders.
Still, each day I work on my projects studying depression, suicide and substance use disorders from biological and social/environmental perspectives, I'm reminded that science and medicine do not exist in vacuums. A cure for depression means very little if the people who need it don't have access – whether that be stigma resulting in social barriers, high costs resulting in financial barriers, or something else.
As a researcher, mental health advocate, and someone with friends who struggle with their mental health, I know how devastating those struggles can be and how daunting it is to reach out for help. Yet that vulnerability in opening up is a necessary first step towards getting better. Whether you reach out to a friend, a family member, or a healthcare professional, know that no matter what you're going through, you are not alone. I'm so inspired by how much we have overcome the stigma associated with mental health over these past few years. But we still have a long way to go. Sometimes, the most effective thing we can do isn't to study these conditions from a scientific perspective or work as an advocate to introduce change. Sometimes, it's just giving a friend a safe space to open up about what they may have been experiencing for the past few weeks, months, or even years.
Mental Health Resources
If you're struggling with your mental health, please know that you are loved and appreciated and that there are resources available to you.
Campus resources:
Students who are experiencing an urgent issue or a crisis should call CAPS at 858-534-3755 (after hours, press option 2) and communicate the severity of their experience so that they can be seen the same day. Crisis services are available 24 hours a day, 7 days a week, including weekends and holidays.
Helplines:
National Sexual Assault Hotline - (800) 656-4673
Topics:
Share This:
Stay in the Know
Keep up with all the latest from UC San Diego. Subscribe to the newsletter today.