Feeling Blue? Here's Where Students Can Find Support on Campus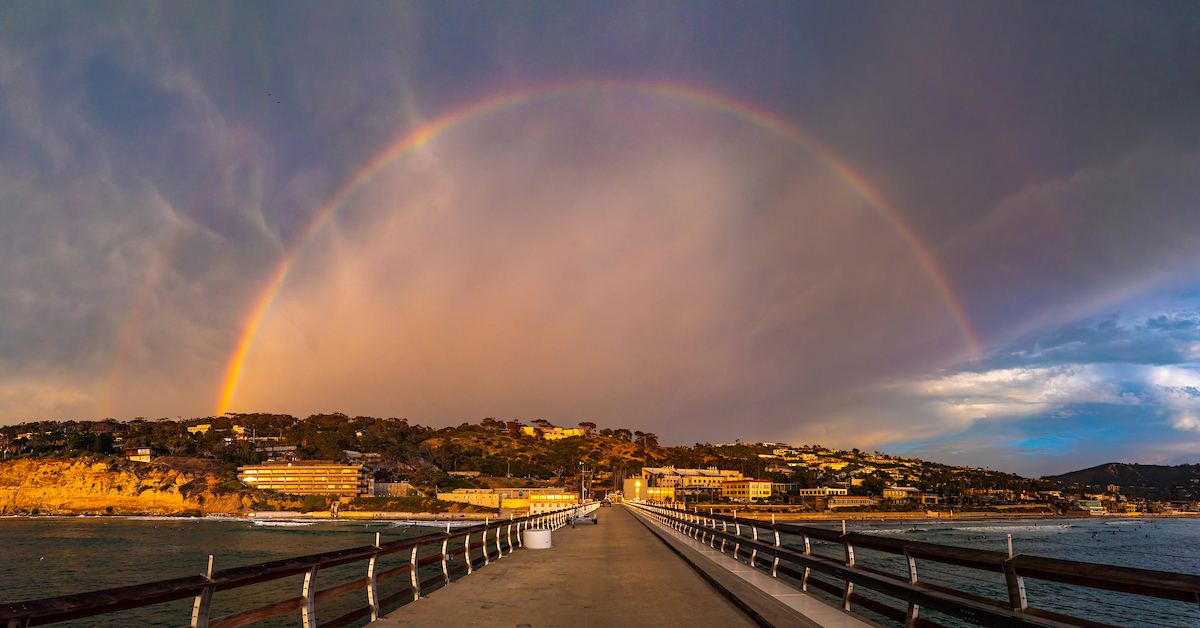 By:
Media Contact:
Published Date
By:
Media Contact:
Topics:
Share This:
Article Content
With finals week and the holidays quickly approaching, it's easy to feel overwhelmed or apprehensive about the future. You might need a little extra support—and that's okay. This is where CAPS, the campus's Counseling and Psychological Services, comes in. The team is continually developing new programs and resources to help students manage their well-being.
"All of us at CAPS are passionate about what we do, and we want to see students flourish; we are happy to see students taking their wellbeing seriously and reaching out for guidance," explained Tiffany O'Meara, director of Outreach Services at CAPS. "Our mental health programs support student academic success, retention, achievement, personal development and well-being."
There are over 40 psychologists, licensed clinical social workers, psychiatrists and post-doctoral residents at CAPS who serve more than 40,000 students. And while 1:1 appointments can be beneficial, many other resources are available that can help you face your challenges. Check out the following services, most of which are offered daily with no wait time or fee.
Resources for relief and well-being
1. Group counseling: Sometimes it helps to know that a fellow classmate is experiencing the same feelings as you. CAPS has several counseling groups dedicated to topics ranging from managing anxiety to improving relationships to building social confidence. Students have the opportunity to meet weekly with a CAPS staff member and find support with other students who are having similar experiences.
"While some students are nervous about attending the first meeting or are hesitant to talk about their concerns in front of others, many students choose to continue in the group for several quarters or even years after finding a community of peers who relate," O'Meara said.
2. Tritons RISE Together: These skill-building workshops – held Monday through Friday – address topics including sleep issues, depression, motivation, anxiety and procrastination. Combining the science of success from sport and performance psychology with positive psychology's art of wellbeing, the workshops are designed to provide students with immediately useful skills. Sessions are communal and inclusive, with the majority being held in a drop-in format.
3. Community Forums: These identity- and experience-based meeting spaces provide safe places to discuss unique issues in a supportive environment. Students can build relationships with peers, participate in meaningful dialogue and learn from each other and shared experiences. Community forums include:
ADHD Support Forum
Coming Out Group
Black Community Forum for Graduate and Professional Students
Body Positivity
Grief and Loss Support Forums
4. Let's Talk: Students have the opportunity to meet individually with a therapist for 20-25 minutes for a brief, one-time consultation about their general wellness. It's an "ideal" way to learn how to move forward with your particular circumstances, explained O'Meara, whether that is through a formal appointment with a counselor, attending a workshop, or other resources. There's typically no wait for a Let's Talk appointment.
5. iFlourish apps: As part of the Tritons Flourish program, CAPS offers a variety of self-care apps. All are free, anonymous, unlimited and only available to UC San Diego students. One example is membership to Headspace, one of the most popular mindfulness apps that teaches meditation techniques. Headspace Plus is available for free to UC San Diego students who sign up through the iFlourish website; hundreds of meditations and exercises for sleep, anxiety, focus and fitness are available.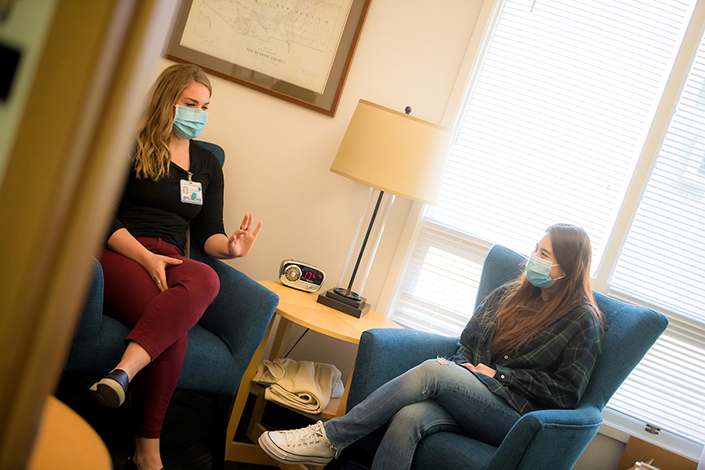 Expanded teletherapy options
"When the COVID-19 pandemic arrived, the CAPS team explored ways to expand teletherapy, or the ability to offer virtual counseling," said CAPS Clinical Director Sarah Clavell-Storer. "Several options were established and continue to be available."
She recommends that students complete a brief telephone assessment with CAPS first to learn which resource will best serve their needs. Options include:
My Student Support Program (SSP): SSP is free for all students regardless of insurance type or geographic location and includes real-time chat or phone calls with mental health professionals. Students can also receive scheduled short-term support via voice or video calls with a dedicated counselor.
Lyra Health: New this year, students with UC SHIP insurance can access no-cost mental health care through Lyra's provider network. Students can receive weekly, long-term care in virtual or in-person formats.
LiveHealth Online: Also available for free to students with UC SHIP and for a fee for students without UC Ship, LiveHealth offers online therapy and psychiatric appointments across the United States.
Perhaps the most important tip overall? Don't be afraid to reach out for help.
"Maintaining well-being looks different for every person," O'Meara said. "Don't bottle your emotions up; find people to confide in. Students who have the greatest success are part of a community or have another source of unconditional support."
Topics:
Share This:
Stay in the Know
Keep up with all the latest from UC San Diego. Subscribe to the newsletter today.