Published Date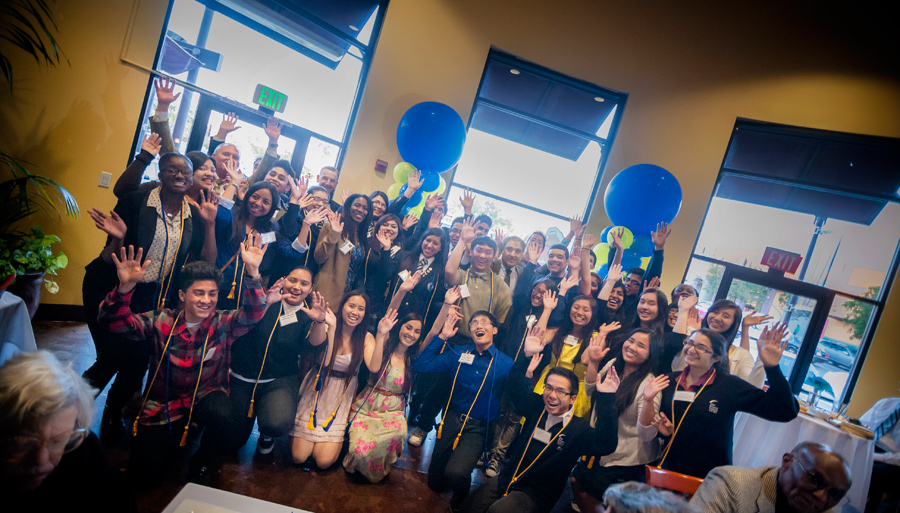 A Class of Pioneers
Inaugural class of Chancellor's Associates Scholars Program celebrates graduation
It has been four years since the idea took shape. A unique scholarship program that would open doors to local San Diego high school students who aim to be the first in their family to attend college, yet are constrained by financial burden. Since 2013, the Chancellor's Associates Scholars Program (CASP) has created a pathway to UC San Diego for more than 400 students. And this June, the first graduating class of scholars will turn their tassels at commencement.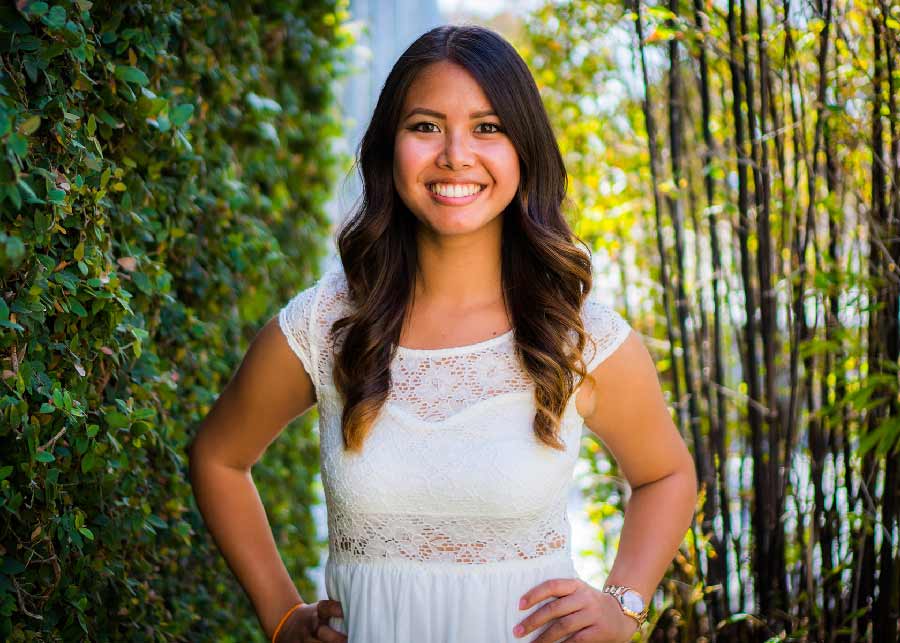 "When I got accepted to UC San Diego, I didn't even consider it an option; I would not have been able to attend without this scholarship," said Samantha Champi, a UC San Diego senior who was part of the first Chancellor's Associates Scholars cohort. "I feel very blessed. I thank Chancellor Khosla for making it possible for me and my peers to come here."
Chancellor Pradeep K. Khosla designed the program to cover students' tuition, on-campus living expenses, books and more—essentially a full scholarship. The program is made possible by funding from Chancellor's Associates—UC San Diego alumni, faculty, staff and friends who make an annual investment of $2,500 or more—as well as support from the University of California's Blue and Gold Opportunity Plan, among other financial aid.
"When I created the Chancellor's Associates Scholars program in 2013, my goal was to provide local admitted, high-achieving students from low-income families with the opportunity to attend UC San Diego tuition-free and debt-free," explained Chancellor Khosla. "I am very pleased that we have been able to grow the program from an initial 40 scholars to now over 400. And we are not stopping there—I envision a cohort population of 600 in the next year, and then 800. My goal is to continue expanding the program."
The first students awarded the scholarship came from three partner high schools—Gompers Preparatory Academy, Lincoln High School and The Preuss School UCSD—that work with students from historically underserved communities. As part of the program, administered through Student Affairs, incoming students are supported by a dedicated network of faculty and peer mentors. All take part in programming to ensure a positive experience and successful academic career at UC San Diego, including a summer transition program, leadership and communication seminars, career and graduate school advising and more.
Being a peer mentor is something Champi is passionate about—so much so that she will be pursuing a master's degree in counseling or student affairs so that she can work as an advisor for low-income and first-generation students like she was.
"As a mentor at San Diego High School, I help high school students make sure that they are on the road to graduation, and reassure them that college is possible," said Champi. "At the time, I had financial issues so I can relate to them. I would tell incoming CASP students in the program that they have been accepted into UC San Diego just like everyone else; they are here for a reason, and I remind them to work at their own pace."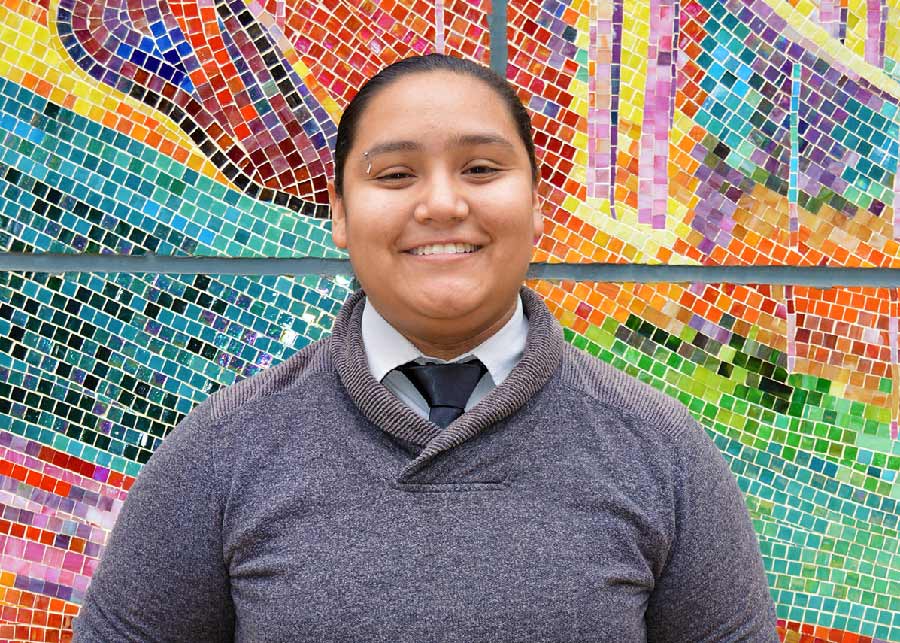 Mayra Rodriguez has similar aspirations. After graduating from Lincoln High School, Rodriguez was also part of the inaugural CASP class, and will complete her degree this summer. She currently works as a counselor for children ages six through 13 at the Trauma Informed Residential Program at the San Diego Center for Children and would like to work with youth, particularly foster youth, who have behavioral and emotional instabilities.
For Rodriguez, receiving the scholarship alleviated the financial stress of completing her degree. "Being a first-generation college student, part of the working class and the responsibilities of raising my baby sisters, it felt good knowing I did not have to worry about my financial situation," she said.
Over the past four years, CASP has expanded to include eligible community college transfer students from San Diego City College, Southwestern College and Imperial Valley College, as well as high-achieving students with financial need. The program also includes eligible students enrolled in federally recognized Native American tribes and students from select community-based organizations such as Reality Changers, a nonprofit organization that provides inner city youth from disadvantaged backgrounds with the resources to become first-generation college students.
Before he went to college, Preston Hale worked in retail, painted houses, moved people, even searched for random jobs on Craigslist—anything to just get by. He went back to community college and was accepted to UC San Diego. But he had no idea how he would pay for it.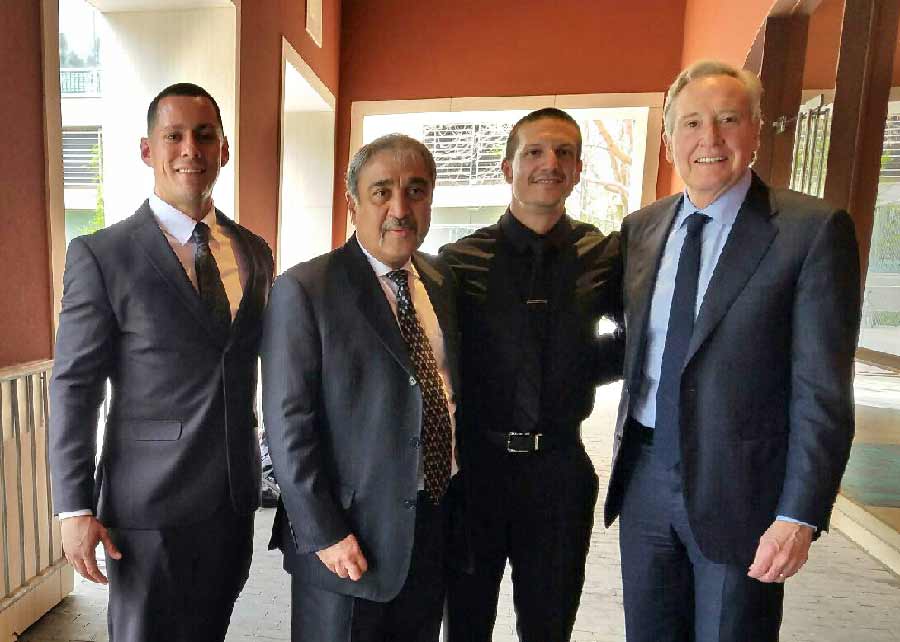 "Receiving that acceptance email was one of the best moments of my life… but it also scared me because I had no idea how I was going to pay for it," said Hale, who transferred from Riverside Community College and graduates this year. "About a week later, I received a notice from CASP in the mail saying that I was going to receive $10,000 a year for two years and I cried my eyes out because I knew I was going."
"I love this program," he added. "They bet on me, took me into their fold, gave me guidance and standards and friendship. And I don't take the support for granted; I have been paying it forward every chance that I get."
To date, 327 scholarships have been offered to admitted freshman and transfer students for the 2017-18 academic year. In sum, 412 Chancellor's Associates Scholars awards have been given since the launch of the program. To learn more about the program, go here.
Stay in the Know
Keep up with all the latest from UC San Diego. Subscribe to the newsletter today.