Werman's World
Award-winning journalist Marco Werman broadcasts from UC San Diego.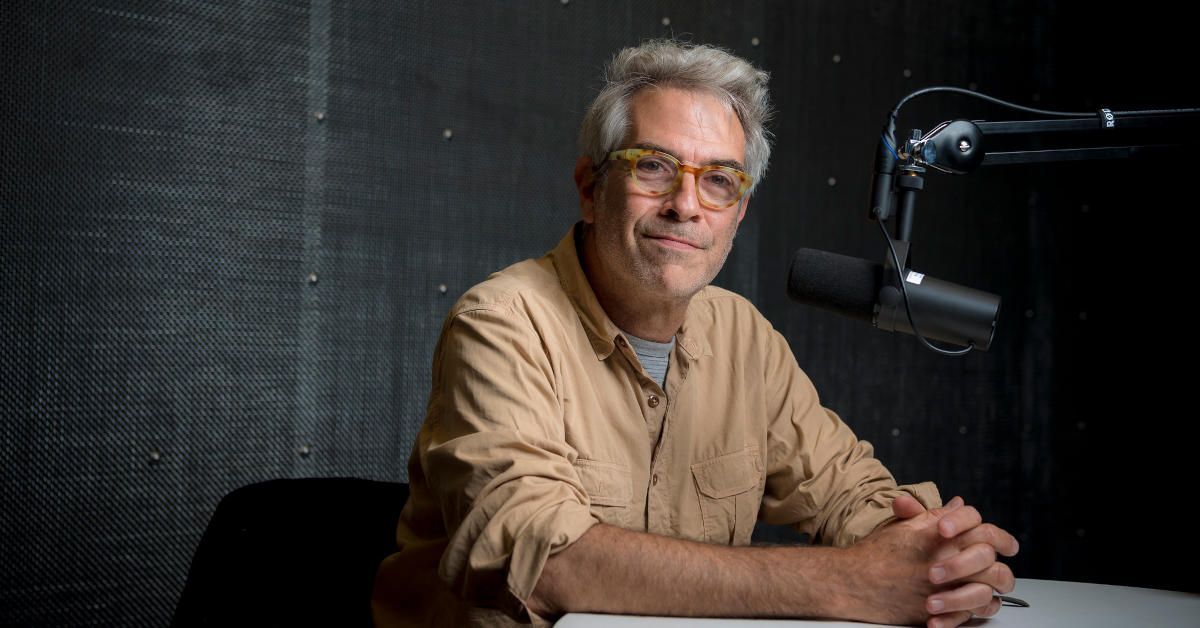 By:
Media Contact:

Published Date
By:
Media Contact:

Share This:
Article Content
This story is exclusive online content to accompany the Spring 2023 issue of UC San Diego Magazine.
Marco Werman, host of the international news program "The World" by GBH and PRX, joined UC San Diego in spring 2022 as the school's first journalist-in-residence. Over his 40-year career, Werman has done freelance reporting for the BBC World Service as well as other public radio shows, receiving numerous awards for his work along the way. UC San Diego Magazine sat down with him to learn more about what this new position entails and his impression of campus thus far.
Tell us about your role as a "journalist-in-residence" at UC San Diego.
It's a work in progress. I broadcast two days a week from the Department of Communication Social Sciences Research building. I have an office on the ground floor and provide a practical way of seeing how journalism is produced. I've been in a couple of classes and co-taught with some professors. I ran a workshop on writing ledes for radio stories or any other kinds of stories. I hope to connect with more students and faculty. And maybe in spring 2024 a lectureship on how to produce a show. Like I said, it's still very much a work in progress.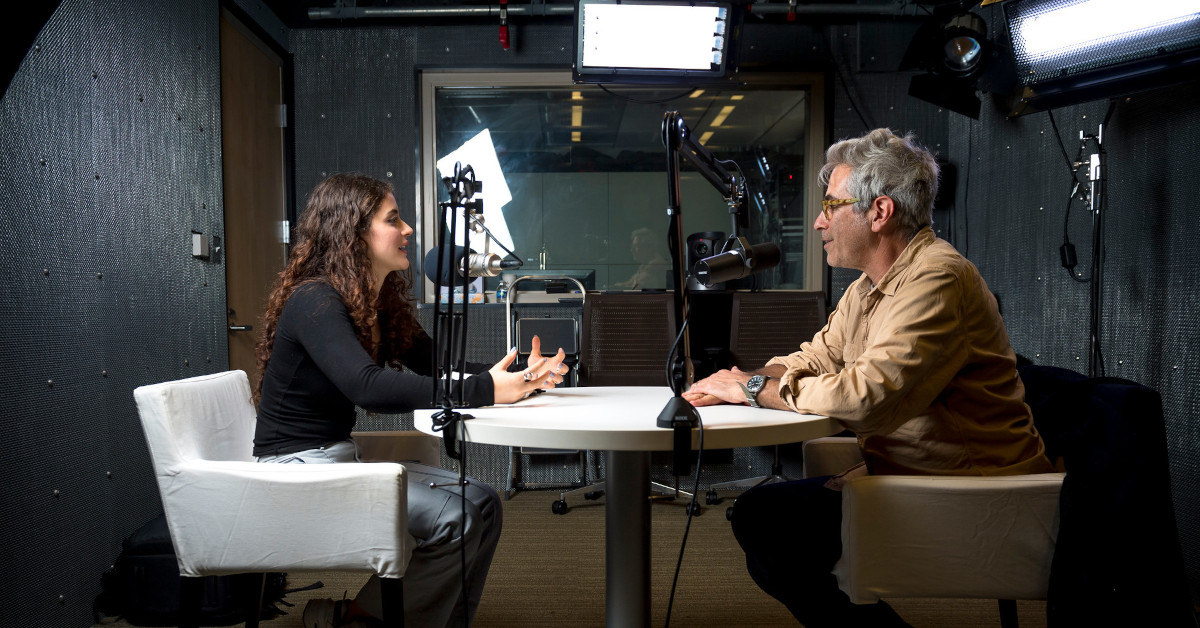 What's been your impression of UC San Diego so far?
It's a big school. I grew up in Chapel Hill, North Carolina. I think there were like 20,000 students there. It's almost double that [at UC San Diego]. It's a really impressive campus. The students I've encountered in classes have been really sharp and on the ball. My sense is that students here really want to know, they want to analyze, they want to be critical. I feel that in many places.
There are a lot of people who mistrust the news. So what do you think the implications of that are for journalists?
As we've seen with the recent firing of Tucker Carlson, I think that we get people who are not journalists being seen as journalists. And so all journalists get painted with that brush, and that's really dangerous. I mean, none of my colleagues are anything remotely resembling Tucker Carlson. We do our jobs and we take it very seriously. We don't opine; that's not our business. I think cable television has turned a lot of people into journalists who are not journalists. And they get these platforms to say pretty much whatever they want and not get fact checked. That's a serious problem. Tucker Carlson was a danger to this country, repeating lies, repeating dangerous lies. A lot of journalists have found themselves painted into a corner that they don't belong in.
Stay in the Know
Keep up with all the latest from UC San Diego. Subscribe to the newsletter today.