Untangling the Tricky Transition from College to University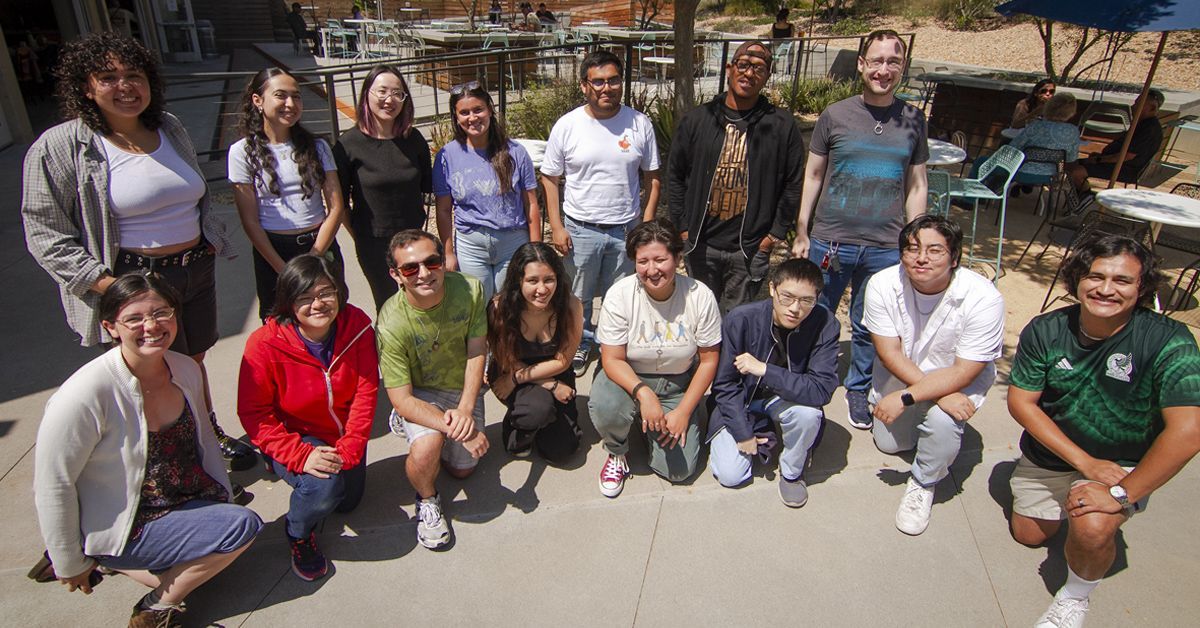 Published Date
By:
Topics:
Share This:
Article Content
Transitioning from one college to another should be simple, right? But when the new university campus is 10 times larger than the last, and there are 15,000 more peers than previously, the path can quickly become tangled.
With so many options available and an enormous academic environment to traverse, transfer students can benefit from a path to follow so they don't feel overwhelmed. That's where PATH (Preparing Accomplished Transfers to the Humanities) comes in. Since 2017 the School of Arts and Humanities has helped transfer students in the humanities get accustomed to academic expectations, learn about campus resources, connect with a mentor and meet peers ahead of their first quarter, and throughout their entire time at UC San Diego.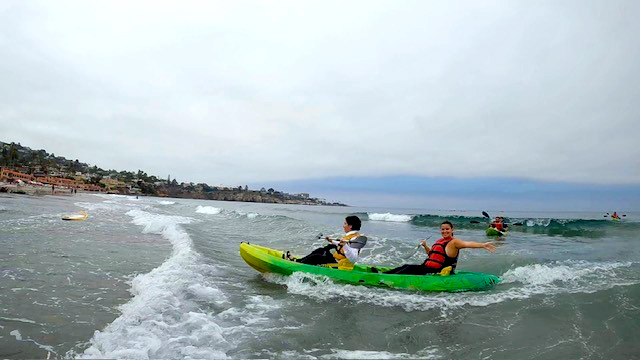 This summer 19 newly admitted students took part in the five-week PATH Summer Academy. Throughout August and September, the group participated in hybrid workshops to get to know resources such as the Undergraduate Research Hub, Study Abroad, the Women's Center, Counseling and Psychological Services, the Teaching & Learning Commons and more. They also ventured on field trips, like kayaking at La Jolla Shores with philosophy professor Craig Callendar and a trip to the Birch Aquarium at Scripps Institution of Oceanography.
The program began as a partnership with the San Diego Community College District and is funded by multiple grants from the Andrew W. Mellon Foundation. The School of Arts and Humanities has expanded its outreach to include students from additional community colleges in the region. The mission is to break down barriers specific to transfer students in the arts and humanities—and already 150 incoming transfer students have been impacted.
As we begin fall quarter, we caught up with two of this year's participants to find out what they enjoyed most and how the program has boosted their confidence for the upcoming academic year.
Lamberto Flores Bocardo imagines a mighty media future
For as long as he can remember, Lamberto Flores Bocardo has had a fascination with all things related to film, video games, music and technology. When he graduated from high school, he continued to explore music production and audio engineering, though his path to a career in the field was unclear.
Seven years later he decided to take action toward his dream, and he enrolled in community college. In one of his courses, he learned about the role of Disney Imagineers and how artificial intelligence is helping to shape the entertainment industry. This fueled his passion even more.
During Triton Day in May, a campus-wide orientation for newly admitted students, Bocardo approached a table promoting the PATH program. A few months later he was part of the cohort.
"The PATH program has been extremely helpful and vital to my acclimation at UC San Diego," he said. "The multiple tours, workshops, informational meetings and field trips add so much value to the experience and really made me feel much more comfortable about my transition from community college."
This fall Bocardo will enroll as a transfer student at UC San Diego with a major in Interdisciplinary Computing and the Arts (ICAM) from the Department of Music. "I can't wait to learn from all of the great professors and innovators within the program and explore the endless possibilities of sound dynamics and computer technology," said Bocardo.
The experience is very meaningful to him as the first in his family to attend college. "My parents are blue collar immigrant laborers; my grandparents were, too; and so was I," he shared. "Today I'm a full-time student who's constantly motivated by my family's resilience and my personal strive to achieve my educational goals."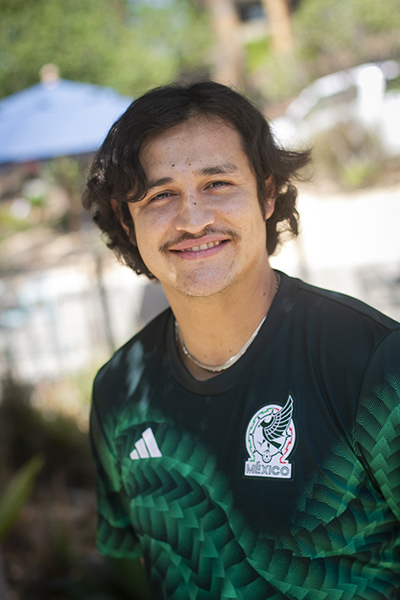 Risa Wendel finds freedom in the literary world
For Risa Wendel, books represent the freedom to be herself. When her mind begins to overanalyze life events, they become overwhelming; yet when Wendel channels her energy into studying literature, she finds joy. "In the literary world, I can dig into the story as much as I want. I really like the moment when I discover different layers and dimensions to the story."
Wendel moved from Tokyo, Japan to San Diego four years ago. She enrolled in an English as a Second Language continuing education course, then after excelling and receiving encouragement from her professor, she began taking courses in English at San Diego City College.
As she began exploring local transfer options, her academic counselor referred her to the School of Arts and Humanities' PATH program. Her participation and the connections she made led her to choose UC San Diego among all the universities to which she was accepted. "I clearly knew that I liked people in the PATH program, and thought it represented the UC San Diego vibe and what I would get from this school," explained Wendel on her selection.
This summer, Wendel formed friendships with others in the Summer Academy who were also majoring in the arts and humanities. They conversed about any challenges they were facing and the solutions they had discovered. More guidance came from the mentor Wendel matched with, whom she clicked with immediately as a fellow student parent. "She is so knowledgeable about resources for student parents like me; it made me realize that I have many allies."
In addition to mentorship and social activities, the PATH Summer Academy allows students to get a head start by taking a course that will count toward their degree completion. Wendel spoke highly of the Analytical Writing Program "Writing for the Professions" course that offered tailored instruction. "It was not only a very practical writing course that will improve my fundamental knowledge in writing at UC San Diego, but also it was a very special opportunity that each of us got individual attention and feedback from Dr. William Given."
A holistic program
The PATH program is multifaceted. In addition to the five-week summer academy for undergraduates, there are opportunities for doctoral scholars to teach in community college classrooms, participate in job shadowing and mentor community college students on a year-long internship. And all students can participate in an interactive workshop series that teaches how to create and share open access and digital humanities research as well as educational materials. Learn more about the full scope of the PATH program.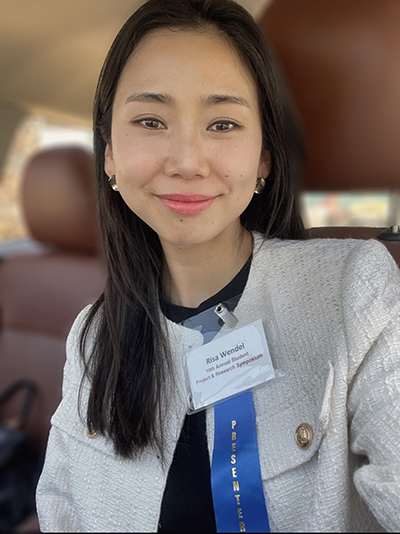 Topics:
Share This:
Stay in the Know
Keep up with all the latest from UC San Diego. Subscribe to the newsletter today.