UC San Diego Welcomes the Campus, Community to April 5 College Planning Session
Students in grades 6-11 and their families will learn how to plan for, get into and pay for college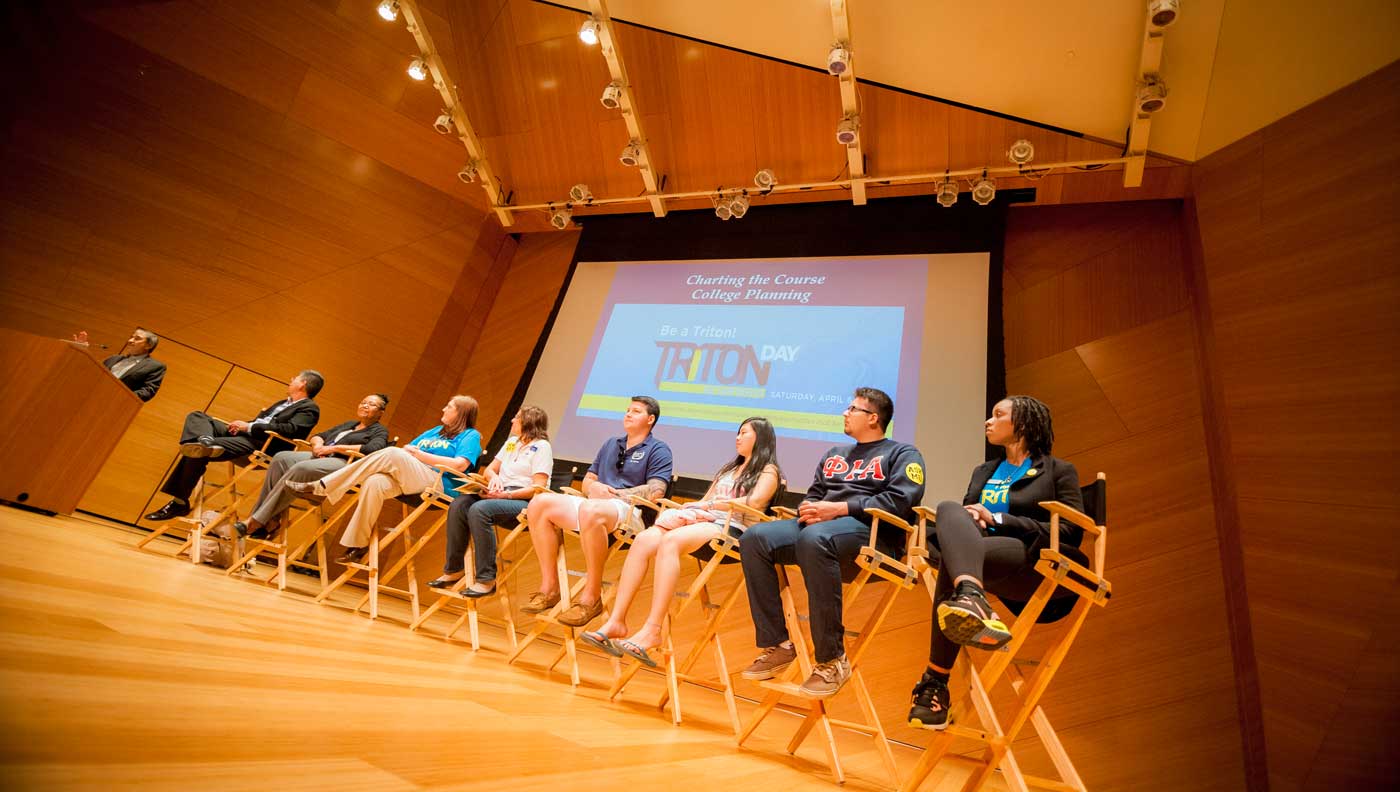 Photos by Erik Jepsen/UC San Diego Publications
UC San Diego is offering "College Prep For Future Tritons," a free event on campus for middle and high school students and their families to learn how to plan for, get into and pay for college. Emphasizing that it's never too early to think about college, the Saturday, April 5 event offers information about the college prep necessary so that qualified students who want to go to college can, regardless of income or ethnicity.
"It is our responsibility as a public university to provide educational opportunity for all qualified students," said UC San Diego Chancellor Pradeep K. Khosla. "We are pleased to offer these college prep sessions to help students and their families better understand and navigate the pathway to higher education."
"Planning for college can be a daunting and confusing process for many families," said Cynthia Davalos, special assistant to the vice chancellor of Student Affairs. "Attendees at the college planning session will learn about preparing for UC San Diego, a premier research university with a worldwide reputation conveniently located here in our region. The information is also transferable to other UCs and four-year universities."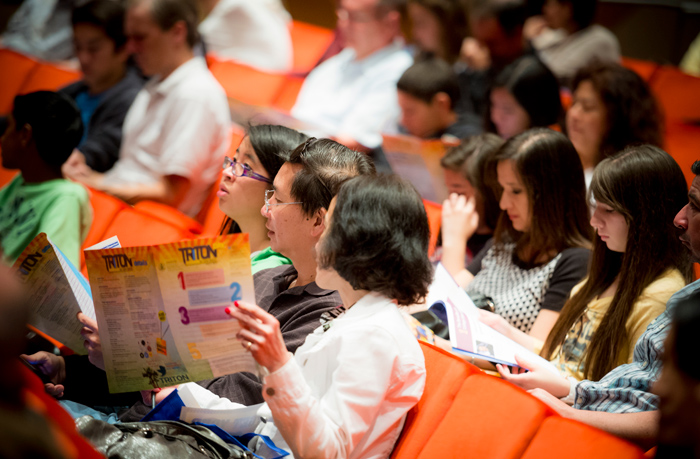 The event will take place April 5 from 11 a.m. to 12:30 p.m. in the UC San Diego Ida and Cecil Green Faculty Club. For those interested in learning about how to get into college, this information session will cover application timelines, college requirements, tests and how to apply for financial aid.
Seating is limited. Call (858) 534- 6862 or email ccr@ucsd.edu to reserve a spot and indicate if you need special services, assistance or accommodations. Ample free parking will be available and free shuttles will be provided from designated parking areas to the center of campus.
The College Prep for Future Tritons session is held on the same day as the campus's annual Triton Day, which offers admitted students and their families an enhanced opportunity to discover UC San Diego. While on campus, college planning session attendees are also invited to enjoy:
College Prep Information Booth, 9:30 a.m. to 2:30 p.m.—Handouts, guidance and more. UC San Diego Town Square
Campus Tours, 10:00 a.m. to 3:30 p.m.—(Every 30 minutes; last tour departs at 3 p.m.) Learn more about UC San Diego's incredible campus. Depart from Rupertus Way, across from Center Hall.
Entertainment and Events, 9:30 a.m. to 2:30 p.m.—Enjoy live music, dancing, singing and demonstrations. Throughout campus.
Thurgood Marshall College's 36th Annual Cultural Celebration, 10 a.m. to 4 p.m.—Experience the cultural diversity of UC San Diego at Thurgood Marshall College. The festival will feature music, dance, games and a children's village with face painting, cotton candy, a henna workshop, scavenger hunt and world-art trivia. Thurgood Marshall College.
Stay in the Know
Keep up with all the latest from UC San Diego. Subscribe to the newsletter today.