UC San Diego Health Selected as Accountable Care Organization
Participation shows commitment to better care, healthier people, and smarter spending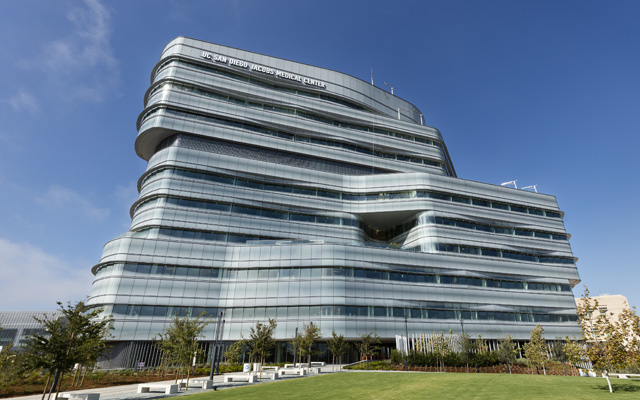 Published Date
Article Content
UC San Diego Health has been selected by Centers for Medicare & Medicaid Services (CMS) as one of 561 Accountable Care Organizations (ACOs), ensuring as many as 10.5 million Medicare beneficiaries across the United States have access to high-quality, coordinated care.
"With the integrated efforts of more than 250 community providers, and 800 university faculty, we will make every effort to significantly improve the quality of health of our patients," said Patty Maysent, CEO, UC San Diego Health. "Together, we can achieve better outcomes by delivering the right care at the right time, while deploying a strategy to help to slow the growth of health care costs."
UC San Diego Health is participating in the Medicare Shared Savings Program. The Shared Savings Program was established by Section 3022 of the Affordable Care Act. Shared Savings Program ACOs are groups of doctors and other health care providers who voluntarily work together with Medicare to provide high quality services to Medicare fee-for-service beneficiaries.
"Special multidisciplinary teams of caregivers will be available to care for patients whether the patient is at home, in the hospital, hospice or a skilled nursing facility," said Tom Moore, MD, CEO, Clinical Practice Organization at UC San Diego Health. "This attentive, enhanced patient and provider engagement enables the ACO to proactively intervene to promote good health or to address chronic health conditions."
CMS's Alternative Payment Models (APMs), such as ACOs, are positioned to deliver better care in which clinicians work together to have a full understanding of patients' needs. APMs also strive to ensure that patients are at the center of their care.
Patients who are identified as higher risk for chronic diseases and other conditions receive support from the ACO's Population Health Care team, which includes social workers, nurse case managers, pharmacists, and care navigators. Services offered include coordinating transitions of care, visits to the patient in skilled nursing facilities and hospitals, telephonic health care support, and patient education and self-care tools and training.
UC San Diego Health Accountable Care Network is a Medicare Shared Savings Program (MSSP) Accountable Care Organization (ACO). More specifically, this MSSP ACO is a Track 1+, and includes UC San Diego Health faculty and facilities, community hospitals, and community primary care providers and specialists serving more than 30,000 beneficiaries in San Diego, Riverside and Imperial Counties.
Stay in the Know
Keep up with all the latest from UC San Diego. Subscribe to the newsletter today.