UC San Diego Extension's "Alumni Change the World" Scholarship Winner:
"I'm Trying to Make the Most Out of My Opportunities"
Published Date
Article Content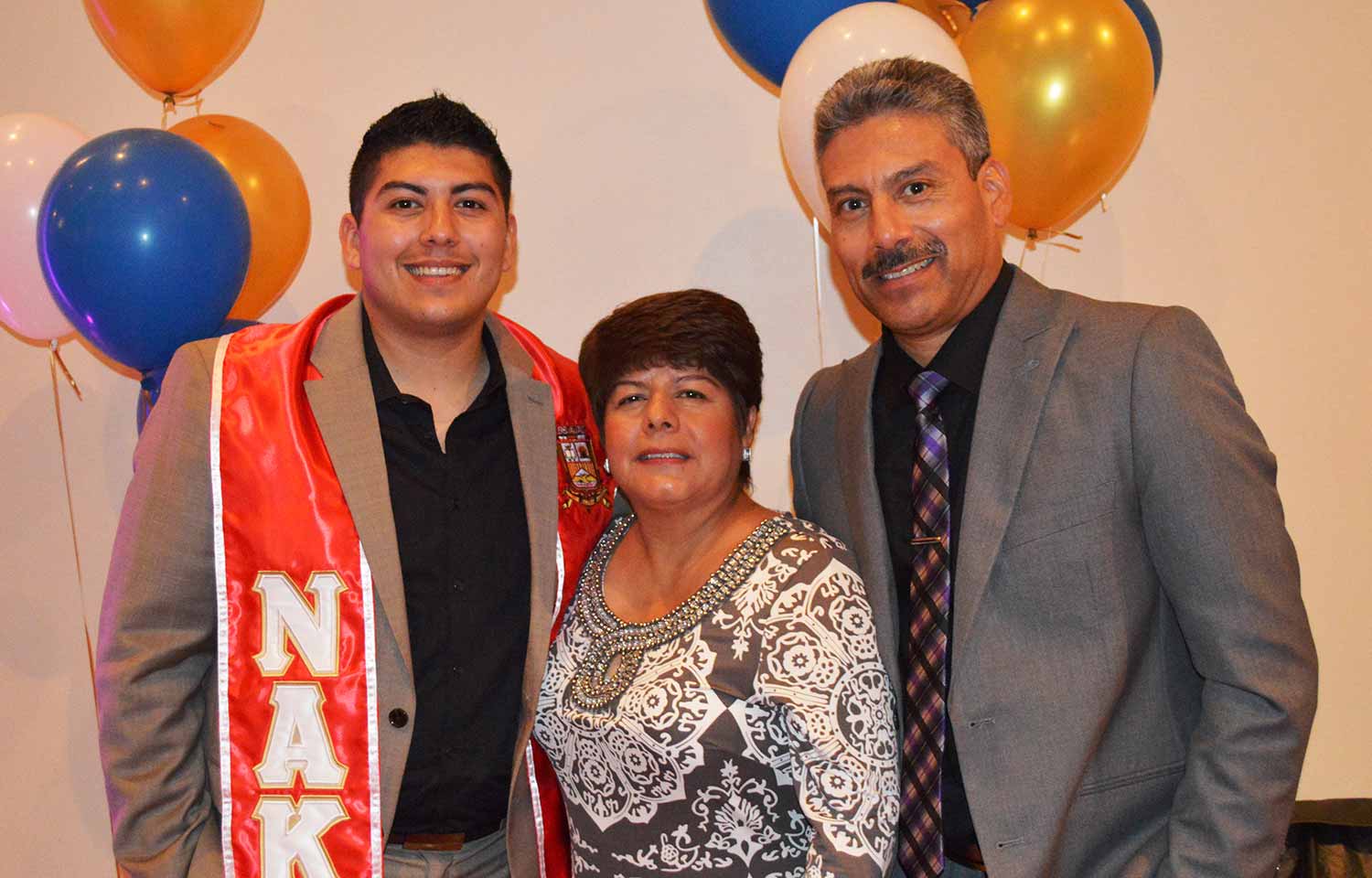 Luis Marinez has plenty of ambition. It's what motivates him to be a lawyer. Not just any lawyer, but one whose goals will take him to exalted heights.
"What fascinates me about the law is you can make change happen," said Marinez, the latest winner of UC San Diego Extension's quarterly "Alumni Change the World" Scholarship, a merit-based award that covers up to $5,500 in tuition for any continuing education certificate or special study program offered by Extension.
"Like any future lawyer," he added, "my dream is to someday appear before the Supreme Court."
Awarded on a quarterly basis, Extension's "Alumni Change the World Scholarship" is open to all persons who have earned a bachelor's degree or a graduate degree from any University of California campus.
"Among many worthy applicants, Luis stood out because of his obvious determination to change the world for the better by pursuing his high educational and career goals through UC San Diego and Extension's certificate programs," said Ed Abeyta, director of Extension's K-16 programs who oversees the scholarship process. "We are grateful to everyone who applied and invited them to apply again for next quarter's scholarship."
The qualifying requirement is purposely broad, and can range from cultural enrichment to regional economic development. Extension seeks to reward alumni who demonstrate the promise and potential to improve the quality of life in the San Diego region and beyond.
Marinez, who graduated from UC San Diego in ethnic studies this year, is currently completing the final course of Extension's Professional Certificate in Paralegal.
Next up is taking Extension's Intellectual Property certificate program, along with pursuing a master's degree in education at UC San Diego.
"One of my goals is to inter-connect the fields of law and education," said Marinez, who was born and raised in Calexico. "I'd like to create a program that motivates younger students of color, so that they will want to pursue a college education."
Marinez's path reflects the strategy of UC San Diego Chancellor Pradeep K. Khosla to connect with economically and ethnically diverse student communities such as those in the Imperial Valley, leading to closer academic ties with the university.
Looking ahead two more years, his master plan calls for law school. He's weighing his options before deciding where he'd like to go.
A first-generation college graduate, he's intent on making his parents proud, which he's already done.
Coming out of high school, he was selected as a Millennium Scholar by the Bill & Melinda Gates Foundation. The award came with a full-ride college scholarship that covers all of his undergraduate and graduate studies.
"My mom is a 4th grade teacher in Mexicali and my dad is a meat-cutter in Vons in Brawley," he said. "To me, the way I was raised, my parents gave me the best opportunities they could for me. In the same way, I'm trying to make the most out of my opportunities for myself and future children."
____________________
"Change the World" Scholarship, presented by UC San Diego Extension
Eligibility: All persons who have received a bachelor's degree or a graduate degree from any University of California campus are eligible.
Conditions: Scholarships are automatically renewed, provided the recipient continues to pass their coursework and remains active in the certificate program. Scholarships cover tuition only, are non-transferable and carry no cash value.
Award schedule: Scholarships are awarded each academic quarter. Applications must be received by January 15, April 15, July 15, or October 15. Recipients and non-recipients are notified by email by March 15, June 15, September 15 and December 15.
Selection process: Applications will be considered for the upcoming quarter. The UC San Diego Extension Scholarship Committee will review scholarship applications four times a year and reserves the right not to award a scholarship.
On-line application: extension.ucsd.edu/scholarships
Stay in the Know
Keep up with all the latest from UC San Diego. Subscribe to the newsletter today.