UC San Diego Unveils ArtPower's 2023–24 Season
Celebrating 20 years with a mix of genres, nationally acclaimed performers, plus an expanded lineup of Epstein Family Amphitheater programs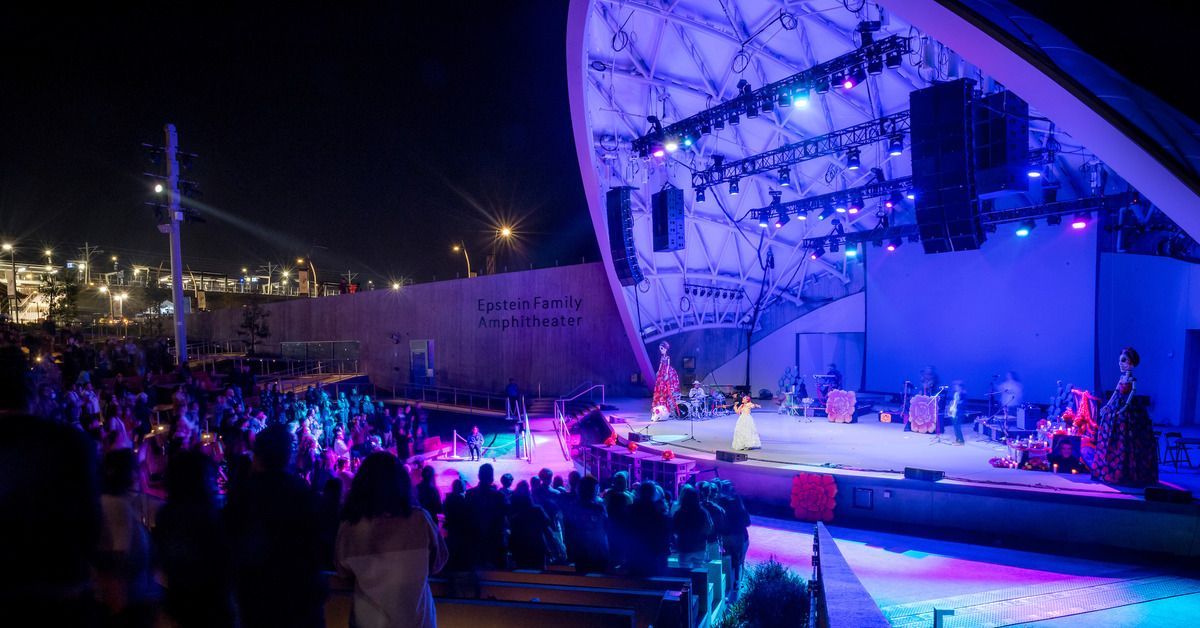 Published Date
By:
Share This:
Article Content
ArtPower at UC San Diego will bring an expanded array of offerings—including lively concerts, public art activations, dance performances and family-friendly programs—to venues across campus as part of its 2023-2024 season lineup. In celebration of ArtPower's 20-year anniversary, art lovers of all ages are invited to experience a diverse mix of over 40 events, ranging from dynamic jazz concerts to intimate conversations with award-winning poets.
The season kicks off September 2023 and runs through May 2024, showcasing dance, jazz, global music and more. New to the upcoming season lineup will be the addition of family, literature, nostalgia, and holiday performances as well as a student-curated series of events. Events will take place on stages throughout the university, with more than half of the season's performances hosted at the Epstein Family Amphitheater.
"The way we designed this season was around the theme of connection," said Colleen Kollar Smith, executive director of UC San Diego Campus Performance and Events Office. "We really want UC San Diego to be a place where people can connect to art, connect to each other, and can connect with our campus as a destination for arts, culture and entertainment."
Smith shared that among the highlights for the upcoming ArtPower at UC San Diego season is an Oct. 20 performance by alumna Em Beihold ('20), a fencing champion turned pop star with hits like "Numb Little Bug and "12345." The season also will ring in the first birthday of the Epstein Family Amphitheater. The venue's birthday party will be celebrated on Oct. 21 with a concert from Rock & Roll Hall of Famers George Clinton and Parliament Funkadelic.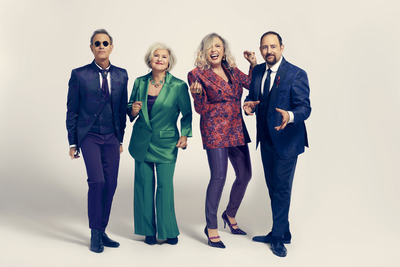 In addition to ushering in the first birthday of the university's newest performing arts venue, ArtPower at UC San Diego will also be helping two highly acclaimed performances celebrate major milestones. ArtPower shares its 20th Anniversary with the premiere of Jersey Boys, which experienced a record-breaking run during its 2004 debut at the La Jolla Playhouse. Now, the music of the Jersey Boys will return to campus on Dec. 16 for a special holiday show by The Midtown Men at the Epstein Family Amphitheater. This year also marks the 50th anniversary of ten-time Grammy-winning vocal group the Manhattan Transfer, who will be making a tour stop at the Epstein Family Amphitheater on Dec. 13.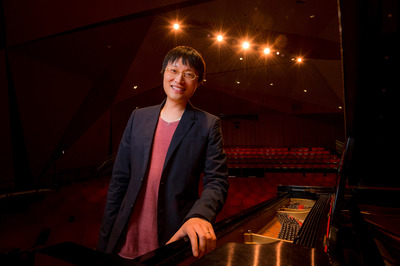 ArtPower is also committed to celebrating artists and performers who have strong university roots. The new season will feature performances spotlighting members of the UC San Diego campus community, magnifying the talent of faculty, students and alumni.
"UC San Diego has a rich history and legacy of incredible art happening on campus," said Smith. "We're really excited to be amplifying that work in a way that brings the broader community in to share that talent with the world, while also providing opportunities for our students to engage with world-class and global artists."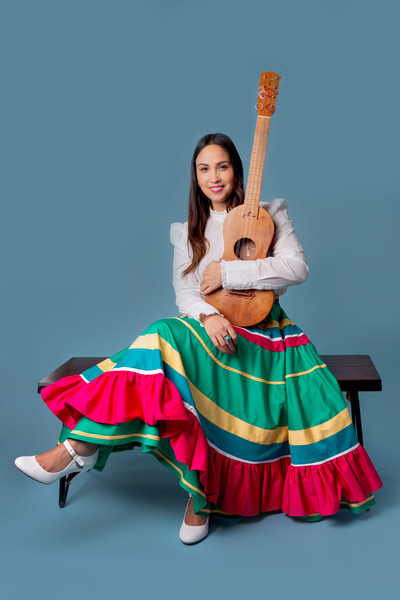 University connections are threaded throughout the season lineup, such as the award-winning St. Lawrence ensemble who will be completing a residency with the Chancellor's Distinguished Professor of Music Lei Liang. After working with students on compositions, St. Lawrence will be selecting one student piece to feature in their May 10 concert at the Conrad Prebys Concert Hall.
Ana María Álvarez—a choreographer, dance faculty member and the founding artistic director of Contra-Tiempo Activist Dance Theater— will bring her work ¡azúcar¡ to the amphitheater on April 11. Astrophysicist Brian Keating—the Chancellor's Distinguished Professor of Physics and a faculty member at UC San Diego's Center for Astrophysics & Space Sciences—will be guiding audiences as they explore outer space with The Art of Science Live!: A Cosmology Explorer's Guide on Oct.19.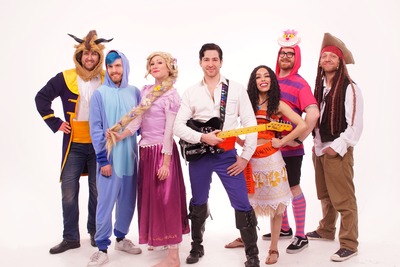 The 2023-24 season will offer a variety of family-friendly productions, with programs designed to introduce the youngest members of our communities to the arts. Latin Grammy nominated artist Sonia De Los Santos will be performing a joyful concert on March 29 for the whole family, singing tunes in both English and Spanish. Alongside an ultimate Disney tribute concert performed by The Little Mermen on March 30, there will be a live concert on April 20 from the popular animated 90s children's television show Animaniacs.
To help bolster the season's wide array of performances and events, the alumni-founded Aya Healthcare has provided a $100,000 presenting sponsorship, to support performances at UC San Diego's Epstein Family Amphitheater. Alan Braynin, founder and CEO of Aya Healthcare, graduated from UC San Diego in 1995 with a degree in political science.
Since its founding in 2004, ArtPower at UC San Diego has been committed to highlighting world-class performances that engage, energize and transform the diverse cultural life of the local region and university community. To learn more about ArtPower at UC San Diego and to review the full list of 2023-2024 events, please visit artpower.ucsd.edu.
Stay in the Know
Keep up with all the latest from UC San Diego. Subscribe to the newsletter today.