UC San Diego Physicist and Psychologist Awarded $7.5M by NIH for New Alzheimer's Detection Method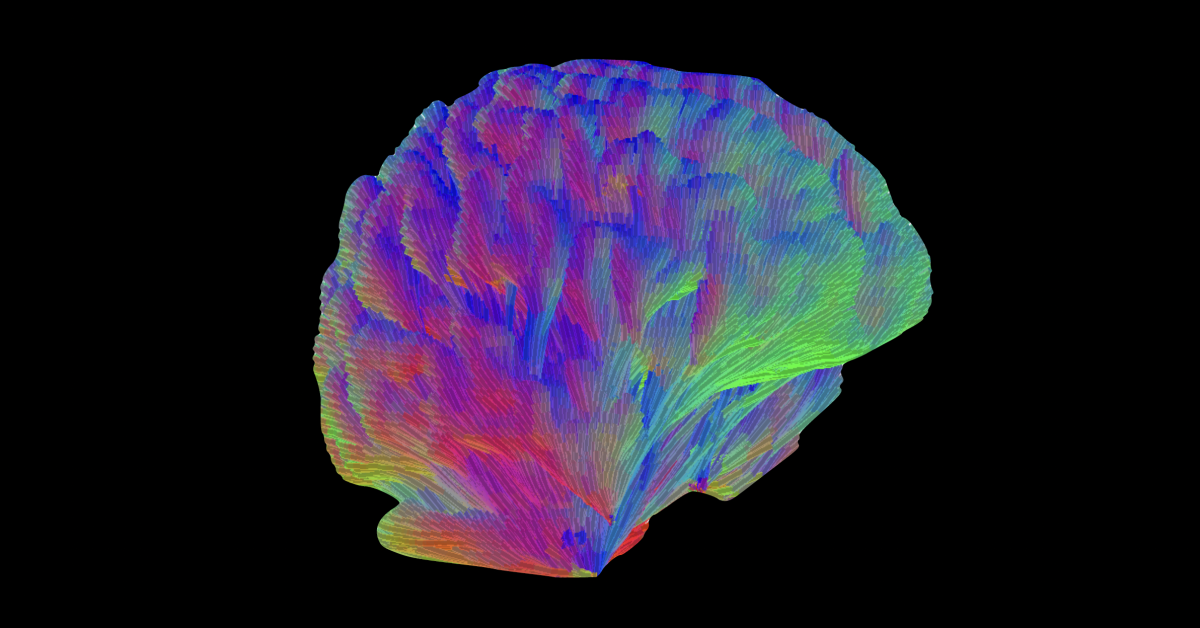 By:
Published Date
By:
Share This:
Article Content
UC San Diego's Center for Scientific Computation in Imaging (CSCI) has received a $7.5 million grant from the National Institutes of Health (NIH) to continue its interdisciplinary exploration of diffusion magnetic resonance imaging (dMRI) work related to Alzheimer's disease. This collaborative effort is led by Lawrence R. Frank, Ph.D., a physicist, professor in the Department of Radiology and director of CSCI in the Institute of Engineering in Medicine.
The team includes Distinguished Professor of Psychiatry Mark W. Bondi, Ph.D., co-lead; co-lead Elizabeth Hutchinson, Ph.D., an assistant professor of biomedical engineering at the University of Arizona who leads a multi-scale brain imaging lab and Vitaly Galinsky, Ph.D, a computational physicist at CSCI.
"These types of collaborations are commonplace at UC San Diego, but not long ago, a physicist, neuropsychologist and biomedical engineer would not be working together in this way on a research project of this magnitude," said Vice Chancellor for Research and Innovation Corinne Peek-Asa. "This isn't just fascinating research; it's the type of partnership essential to developing the next level of breakthroughs in conditions as serious and pervasive as Alzheimer's Disease."
Subtle and complicated
Frank, director of CSCI, explained that because brain changes due to Alzheimer's disease are both complicated and subtle, gaining a deeper understanding of how it originates and manifests over time presents a particularly difficult challenge.
The ability of dMRI to non-invasively detect subtle tissue changes and degradation of brain connectivity has made it a powerful tool to address this challenge. However, its capabilities have previously been limited. Historically, the white matter in the brain has been the most studied region because there has been no reliable method to study the gray matter, until now.
Frank and his team have effectively extended the capabilities of dMRI to more complex tissues. By collaborating with Bondi, an expert on the cognitive and biomarker manifestations of Alzheimer's disease, the team is applying this method to assess subtle tissue changes attributed to the disease.
These methods are being validated by Hutchinson using a high-resolution scanner capable of employing dMRI in small tissue samples.
"Collaborating across disciplines is the future of medicine," said Vice Chancellor for Health Sciences John M. Carethers. "As we develop solutions for the diseases that were once thought to be incurable, we have to employ new methodologies to test and treat those conditions. In order to think outside the box, we must work against any preconceived notions and outdated silos. No place does that better than UC San Diego."
Brains, Sharks and Tornadoes
The title of the project is lengthy — Joint Estimate Diffusion Imaging (JEDI) for Improved Tissue Characterization and Neural Connectivity in Aging and Alzheimer's Disease. However, the goal is simply stated as working to develop a clinically useful method for enhancing the ability to detect and characterize the progression of this debilitating disease.
"The key to this project is collecting a new type of dMRI data that is more sensitive to the brain's gray matter," said Frank. "While we are using standard clinical MRI scanners, this new physics-based method provides a novel imaging method with the potential for much greater sensitivity to Alzheimer's disease-related brain changes. This grant will help us refine and validate our methods with the hope that it will one day lead to a better understanding of this debilitating disease.
Frank is not new to developing novel imaging methods for a broad range of applications. His lab has partnered with evolutionary biologists to study the brains of sharks and with meteorologists to study the structure of tornadoes. This new award explores a new partnership and reimagines dMRI as a tool for complex brain disease detection.
"As a clinical neuropsychologist specializing in disorders of aging and Alzheimer's disease, I don't often get the opportunity to work directly with the team as they are creating the technologically sophisticated clinical tools we will use in practice," Bondi said. "It is a really special collaboration that has the potential to improve our diagnostics and change health outcomes in a dramatic way."
Stay in the Know
Keep up with all the latest from UC San Diego. Subscribe to the newsletter today.