UC San Diego Named 5-Star College by Money
Published Date
By:
Share This:
Article Content
The University of California San Diego has earned 5 stars–the highest rating available–in Money's Best Colleges in America 2023 list. The outlet, which annually recognizes colleges that combine quality and affordability, named UC San Diego one of only 13 public universities in the nation to receive a 5-star rating.
This year, Money's analysis of four-year colleges was redesigned to place colleges into one of five star ratings rather than in a numbered ranking. The new list evaluated more than 700 four-year colleges, assigning a 5-star rating to only 34 colleges in the country.
Schools were ranked on 26 factors in three categories: quality of education, affordability and outcomes. Among the dozens of data points analyzed for the final rating were graduation rates, cost of attendance, financial aid and alumni salaries.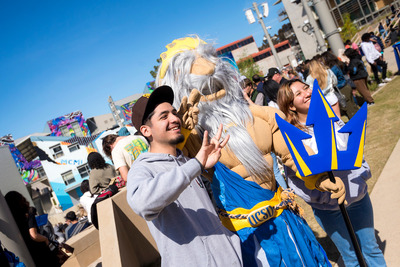 "This 5-star rating from Money is a testament to UC San Diego's commitment to both educational quality and value," said Chancellor Pradeep K. Khosla. "Our UC San Diego students embark upon a world-class educational journey that equips them with the skills, knowledge and experience to drive positive change in our society – and we are proud to offer this elite education at an affordable price."
In the online outlet's profile of the school, Money recognized UC San Diego as "one of the top research universities in the world." The editors shared that the school is "renowned for its science programs and stellar faculty," calling out faculty members such as the Department of Music's Ken Anderson, an internationally celebrated Gospel singer who leads the campus's popular gospel choir course. Professor in the Department of Ecology, Behavior and Evolution Lin Chao was also highlighted in the profile, noted for "describing complex science concepts through stories."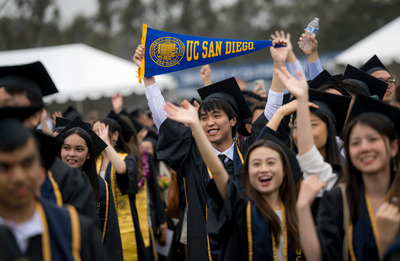 Students at UC San Diego receive a high-quality education at an affordable cost, going on to blaze new paths in fields ranging from marine sciences to the fine arts. This month, the university celebrated over 9,000 new graduates during its commencement ceremonies. UC San Diego scholarship scholar-athletes also continue to graduate at the highest rate among all NCAA Division I and II public institutions, according to the NCAA's latest release of its annual graduation rates report.
As a leading public university, UC San Diego strives to ensure that students from all economic backgrounds have access to a world-class education. According to the university's most recent data, more than one-third of first-year and over half of transfer students who enrolled at UC San Diego for Fall 2022 will be the first generation in their family to graduate from college. And in Fall 2022, 46% of newly enrolled California resident undergraduates were Pell recipients. Additionally, 70% of UC San Diego's undergraduates receive some form of financial aid.
Alongside this latest rating from Money, UC San Diego has appeared in an array of additional university rankings for the caliber of its academics. In May, the university was named No. 7 among U.S. public universities in the latest Center for World University Rankings (CWUR), rising one spot from the previous year. UC San Diego was also ranked among the nation's top 10 public institutions in the Princeton Review's 2023 Best Value Colleges list. To read more about how UC San Diego performs in national and global lists, please visit the Campus Profile. Money's "Best Colleges in America 2023" full list is available on the outlet's website.
Stay in the Know
Keep up with all the latest from UC San Diego. Subscribe to the newsletter today.