UC San Diego Library Receives Grant to Digitize Archive for New Poetry Collection
Mellon Foundation awards Library $250,000 to preserve audiovisual items in heavily-used research collection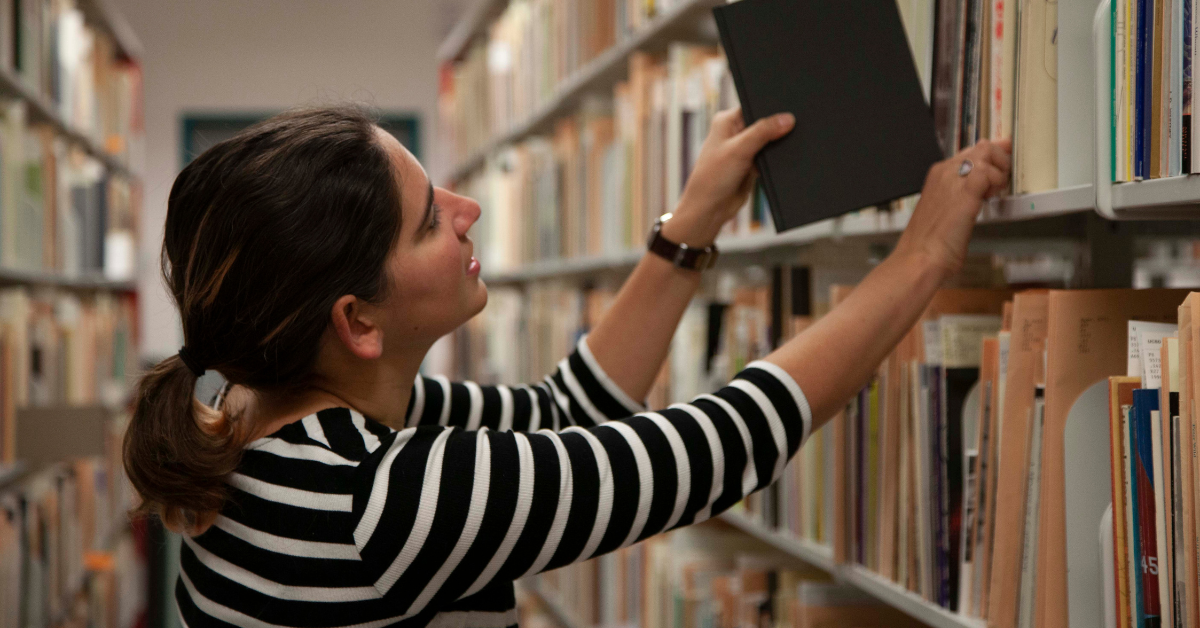 By:
Published Date
By:
Topics:
Share This:
Article Content
Audiovisual items within the UC San Diego Library's Archive for New Poetry (ANP) collection will be digitized and preserved thanks to a $250,000 grant awarded to the organization by the Mellon Foundation.
Through this project, the team plans to digitize approximately 2,500 sound recordings and 200 films and videos in the ANP. Digitized materials will be added to the Library's Digital Asset Management System for discovery and long-term preservation via its Digital Collections website and online catalog, UC Library Search.
"We are incredibly grateful the Mellon Foundation encouraged us to apply for this grant and ultimately awarded us the funds to get this project underway," said Erik Mitchell, Audrey Geisel University Librarian at UC San Diego. "This will enhance our ability to provide researchers with the information they need to gain a greater understanding of the world of modern poetry."
In addition to the digitization effort, the Library plans to launch "Future Files," a curriculum-based initiative that will provide contemporary poets and creators with instructions on how to build and sustain their born-digital material and physical manuscript collections to ensure their work can be accessible to future generations of literature enthusiasts and scholars.
This culturally- and academically-significant collection, housed within the Library's Special Collections & Archives (SC&A), was established in 1968 and is currently one of the largest and most active poetry collections in the United States. It is a comprehensive research collection of post-1945 American poetry with an emphasis on experimental and avant-garde poetics.
The collection includes more than 35,000 volumes, 1,800 serial titles, 700 broadsides, little magazines, ephemeral printings, artists' books along with extensive holdings of literary manuscripts, correspondence and original sound and video recordings.
The goals for this project are twofold: (1) to preserve and enhance accessibility for audiovisual content in the ANP; and (2) to teach and provide tools for working poets and creators today to practice mindful preservation of their records. Coincidentally, the grant period coincides with the 50th anniversary of the New Writing Series, a reading series run by the UC San Diego Department of Literature and supported, digitized and archived by the Library.
"The Archive for New Poetry is one of our earliest collections of emphasis and highly used," said Lynda Claassen, longtime director of Special Collections & Archives at UC San Diego. "We take great pride in our ability to provide our community with a comprehensive collection of poetry-related materials and are pleased we're able to make these items even more accessible through this grant-funded project."
Prior to the COVID-19 pandemic, SC&A staff fielded approximately 2,000 ANP reference requests annually. During the pandemic, when the Library did not permit on-site use, SC&A filled research requests for ANP materials by providing more than 21,000 digital scans from the collection.
"This collection documents not only the published output of poets and writers, but also the records of their creative processes, collaborations, lived experiences and relationships with other poets and artists," said Archive for New Poetry Curator Nina Mamikunian. "I am excited to get this project underway, with the assistance of my colleagues in Special Collections & Archives, and be able to readily share the digitized materials with both our campus community and the public."
The newly digitized ANP materials will be accessible online in late 2024. The "Future Files" curriculum will be rolled out in tandem. For additional information on the ANP, visit http://lib.ucsd.edu/anp.
Topics:
Share This:
Stay in the Know
Keep up with all the latest from UC San Diego. Subscribe to the newsletter today.