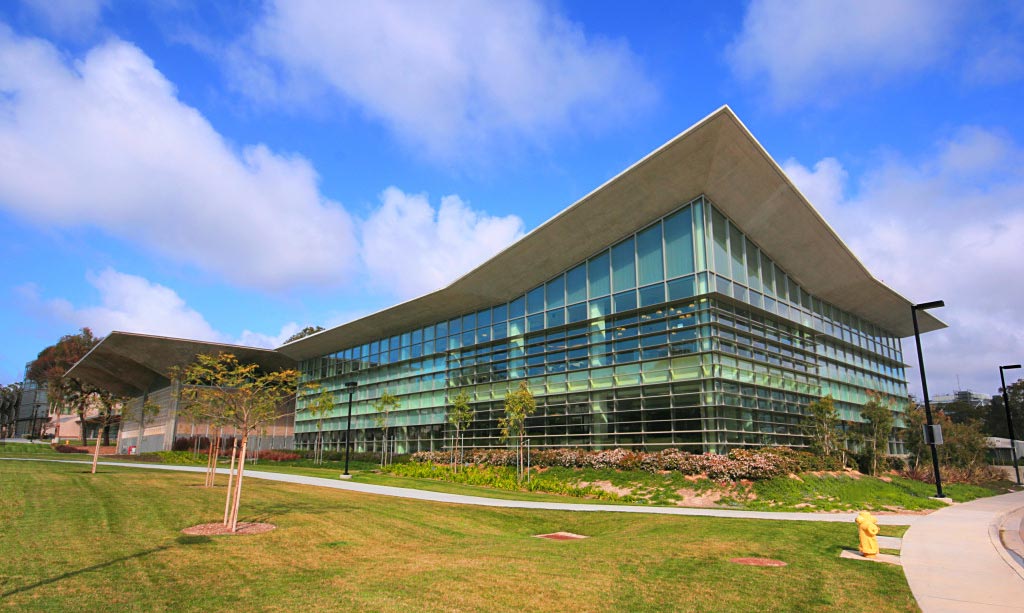 UC San Diego Library Gifted $10 Million from Foundation Trustee and Alumna Sally T. WongAvery
Donation establishes a transformative endowment dedicated to East Asian collections and will be recognized by renaming the Biomedical Library the Sally T. WongAvery Library
University of California San Diego alumna and UC San Diego Foundation trustee Sally T. WongAvery '75 is donating $10 million through the Avery-Tsui Foundation to support East Asian collections, research and scholarly activities at the UC San Diego Library. The gift, which establishes the Sally T. WongAvery Fund for East Asian Collections and the Natasha Wong Endowment for East Asian Collections, will ensure that East Asian scholarship and collections are a key part of the UC San Diego Library in perpetuity.
In recognition of this significant philanthropic gift, UC San Diego will rename its existing Biomedical Library the Sally T. WongAvery Library, to be commonly known as the WongAvery Library.
"As an engaged alumna and dedicated Foundation trustee, Sally WongAvery is a celebrated member of our Triton community," said Chancellor Pradeep K. Khosla. "Her generosity and commitment extend to the broader San Diego community as well, where she improves the lives of others, advocates for the region's Chinese American community and works to preserve Chinese American culture. We are pleased to recognize her many contributions by naming our Biomedical Library in her honor. The Sally T. WongAvery Library will remain a lasting legacy for Sally and her family for decades to come."
WongAvery's gift is among the largest dedicated library endowments to East Asian scholarship in North America. In addition to enhancing and expanding the Library's existing East Asian Collection, which was established in 1987 and now includes more than 200,000 print volumes and access to over 1.2 million digital titles, the endowment will support the naming of the Sally T. WongAvery Librarian for Chinese Studies. The inaugural holder of the position will be UC San Diego's Chinese Studies Librarian Xi Chen.
"I am very fortunate and proud to have the opportunity to give back to my alma mater. I believe it is paramount that children and young adults are given a good academic foundation in order to instill a lifelong love of learning," said WongAvery. "Providing a premiere academic research library, like the UC San Diego Library, with this kind of support to foster its East Asian collections is of great importance to students and scholars around the world. It is my hope that resources made possible by this endowment will allow researchers from various fields to glean information about the multicultural history and contributions of East Asian people."
UC San Diego Library is already recognized regionally and nationally for its resources in the field of East Asian studies. The current Collection focuses on acquiring modern and contemporary Chinese, Japanese, and Korean language materials in the humanities and social sciences, including literature, history, sociology, linguistics, art, film studies, philosophy, economy business, political science, and international relations pertaining to each region.
In 2020, the Library established the Sally T. WongAvery Collection of Chinese Materials with the donation of a complete collection of Chinese News—the first Chinese language newspaper published in San Diego. A year later, more than 200 volumes of We Chinese in America—a leading San Diego-based Chinese language magazine—were also donated to the collection.
"Collecting and preserving Chinese News and We Chinese magazine is very important to me because they help tell the story of the Chinese population in San Diego," said WongAvery. "I want to help the Library continue building collections that preserve the history and experience of Chinese Americans, especially the experience of the community in San Diego."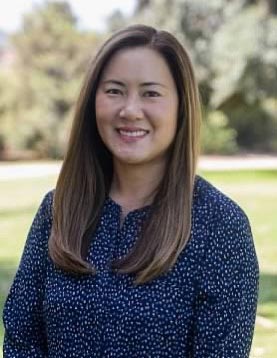 The UC San Diego Library is the only research library on the West Coast to hold the bound volumes and the first to provide digitized copies of the newspaper as well as the magazine. Funds from the Avery-Tsui Foundation are supporting the digitization, publishing and preservation of these unique materials.
"These publications are an important part of one of the oldest ethnic groups in the United States. They tell the story of the Chinese in San Diego on a social, economic and political level," noted Natasha Wong, WongAvery's daughter. "Because UC San Diego holds a special connection to our family and is one of the world's leading public research universities, it is most appropriate that the UC San Diego Library preserve these volumes for future generations."
The WongAvery Library
The WongAvery Library is one of two libraries on the UC San Diego campus that support the university's teaching, research and public service mission. With nearly 2.65 million annual visitors, Geisel Library and the WongAvery Library are part of the essential backbone of student support and scholarship.
"Sally's passion for building community and expanding education is evident in everything she does. Her endowment will play a vital role in augmenting the Library's work with students and researchers who focus on art, science and society in China and across Asia," said Executive Vice Chancellor Elizabeth Simmons. "This is critical as the Library enhances its support of wide-ranging scholarship including within the themes of our undergraduate colleges, especially the proposed Eighth College's theme of community and engagement. Given these connections it is very appropriate for the campus to have an important space that bears her name."
Situated near the corner of Gilman Drive and Osler Lane in the School of Medicine complex, the two-story building is home to multiple library collaborations, including the temporary Triton Transfer Hub as well as dedicated meeting spaces for student programs. Students value the space as a location that fosters concentration and deep learning. Here, individuals can find open seating, group study rooms, and a 24-hour study facility for graduate and professional students.
"Over the past decade so much information has gone online, but physical library spaces have remained as valuable as ever," said Audrey Geisel University Librarian Erik Mitchell. "During this time, we have seen a shift in the types of collections that need to be available physically versus digitally. We have also noticed changes to the ways that students use our buildings and spaces. Through Sally's support, we are able to expand our investment in East Asian collections and continue the evolution of our library spaces to meet the needs of a growing campus."
Built in 1969 as part of the Basic Science Building project—the first project in the School of Medicine complex and the largest building on campus at the time—the original portion of the building measured 27,764 square feet. In 2004, an expansion project was approved and the building nearly doubled in size by the time renovations finished in 2006. Today, the building serves close to 355,000 students annually. Given its proximity to the university's School of Medicine, the WongAvery Library will continue to house the Library's biomedical collections and the East Asian Collection will remain on the 4th Floor of Geisel Library.
About Sally T. WongAvery

Born in Hong Kong, WongAvery grew up in North Borneo and moved to the U.S. in 1969. She received her bachelor's degree in philosophy from UC San Diego and her juris doctorate from the California Western School of Law. Since her youth, she has been an avid bibliophile.
WongAvery was the first female elected president of the Chinese Benevolent organizations, one of San Diego's oldest Chinese community organizations dedicated to preserving and educating the public about Chinese history and culture. She also co-founded the Chinese Historical Society in 1985 to further preserve San Diego's Chinese heritage.
Over the years, WongAvery has contributed to the San Diego community in innumerable ways—from providing free legal service to low-income individuals and new arrivals to the U.S., to teaching English as a second language to Chinese senior citizens, and helping hundreds of Chinese immigrants obtain U.S. citizenship.
Today, she leads the Chinese Bilingual Preschool, which she founded in 2009. Upon the passing of her late husband Dennis S. Avery in 2012, Sally was named chair and CEO of the Avery-Tsui Foundation. She is also principal of the oldest Chinese School in San Diego, which, to this day, remains a popular institution to learn the Chinese language and Chinese customs and culture. In 2020, WongAvery joined the UC San Diego Foundation Board of Trustees.
"My mother's first love was books and she deeply treasures the personal library she has built over the years with materials from all around the globe. It's like nothing you will find anywhere else," said Wong. "Ever since she was a little girl my mom has collected books and transported them with her wherever she lived. They are irreplaceable and make up a special part of her, which is why this gift to the UC San Diego Library is so meaningful to her and our family as a whole. It bridges my mom's passion for books with the great respect and admiration she has for her alma mater and the world-class education UC San Diego provides."
Philanthropic gifts like this from Sally WongAvery and the Avery-Tsui Foundation, contribute to the Campaign for UC San Diego—a university-wide comprehensive fundraising effort concluding June 30, 2022. Alongside UC San Diego's philanthropic partners, the university is continuing its nontraditional path toward revolutionary ideas, unexpected answers, lifesaving discoveries and planet-changing impact. The UC San Diego Library is proud to partner in these efforts by providing the necessary resources to advance such work. To learn more about supporting the Library, visit the Library website.
Stay in the Know
Keep up with all the latest from UC San Diego. Subscribe to the newsletter today.