UC San Diego Launches Gene Therapy Initiative, Targeting Treatments for Rare Diseases
A $5 million gift from the Nancy and Geoffrey Stack Foundation has established the new initiative to find novel therapies for children and adults with genetic diseases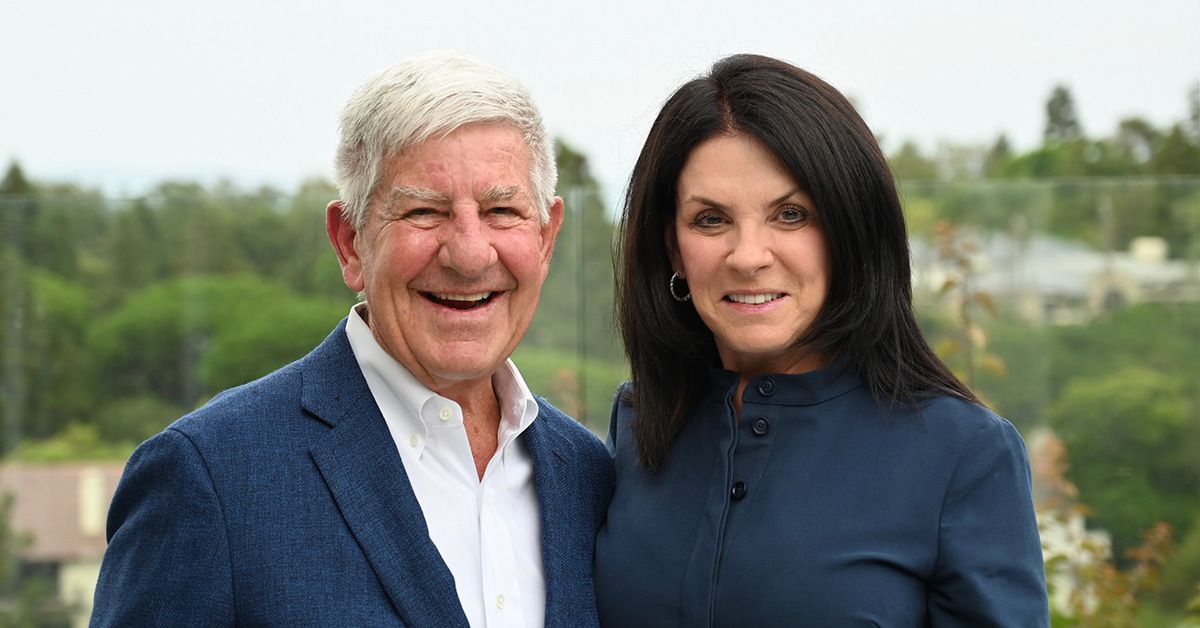 Published Date
By:
Share This:
Article Content
Genetic diseases can affect everything from the brain to the heart to the nervous system, often causing a combination of devastating symptoms that can be fatal for pediatric and adult patients. Many of these genetic diseases are considered rare, with fewer than 200,000 suffering from the conditions in the U.S. Effective treatments can be even more elusive for those with rare diseases, since fewer patients to study can limit opportunities for medical research.
Thanks to a $5 million gift from the Nancy and Geoffrey Stack Foundation, the University of California San Diego has launched the Gene Therapy Initiative to meet this vast need, fueling research and gene-based therapies to benefit children and adults with genetic disorders.
"UC San Diego is widely known as one of the top 10 research universities in the world, and has created a hub for genetic disease research where our faculty members work collaboratively across disciplines to find novel treatments and cures for a range of devastating genetic diseases," said UC San Diego Chancellor Pradeep K. Khosla. "We are grateful to Nancy and Jeff Stack for their visionary investment to establish the Gene Therapy Initiative, which will drive ground-breaking research and discovery to help children and adults who suffer from a range of genetic conditions, many of which are rare and lack effective treatments today."
The Stacks are no strangers to the effects of a rare genetic disease. When their daughter Natalie was less than a year old, she was diagnosed with cystinosis, a genetic defect which causes damage to the kidneys, liver and other organs, and at the time, was considered terminal.
Determined to find a way to help their daughter, the couple established the Cystinosis Research Foundation. They also provided significant support to UC San Diego over the years to fund cystinosis research, which was initially spearheaded by the late Jerry Schneider, MD, and then continued by Stephanie Cherqui, PhD, professor of pediatrics at UC San Diego School of Medicine and chair of the Cystinosis Stem Cell and Gene Therapy Consortium.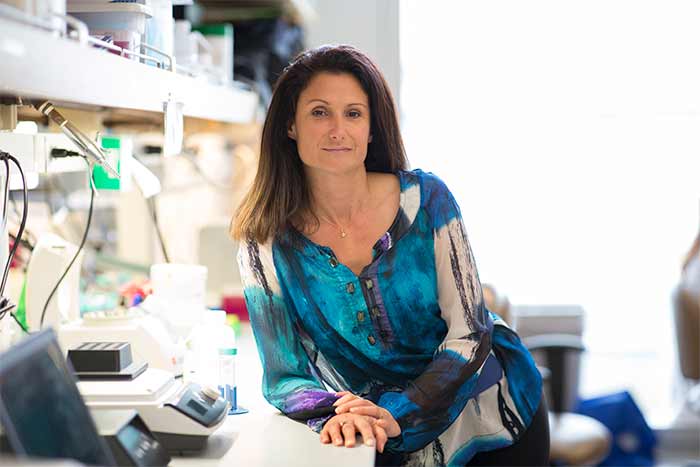 With their support, UC San Diego researchers were able to develop a slow-release version of a medication to help manage cystinosis, enabling patients to take the dosage every 12 hours, rather than every 6 hours. More recently, Cherqui developed a stem cell gene therapy approach to cystinosis, which has benefited patients including Natalie, who, at 32, has a career in social work and is busy planning her wedding in the fall.
Reflecting on their daughter's transformative experience, Nancy and Jeff Stack established the UC San Diego Gene Therapy Initiative to benefit an increasing number of patients suffering from genetic diseases – including those that are considered rare – with gene therapy-based treatment.
"Our hope is that this opens the door to more effective therapies for those dealing with rare disorders and diseases," said Nancy Stack. "We believe that the new Gene Therapy Initiative will give others hope, just like we received hope for our daughter thanks to new and better treatments."
The UC San Diego Gene Therapy Initiative will be led by Cherqui, together with Alysson Muotri, PhD, a professor in the departments of Pediatrics and Cellular and Molecular Medicine at UC San Diego School of Medicine. The initiative will bring together key investigators, clinicians, knowledge and resources to foster new discoveries and chart the path forward for progress in gene therapy.
"The Gene Therapy Initiative will allow investigators to explore treatments across the age spectrum," said Gabriel Haddad, MD, chair of the Department of Pediatrics and Distinguished Professor of Pediatrics and Neuroscience at UC San Diego School of Medicine. "Because many of these diseases manifest themselves in the pediatric age group, this initiative will make a huge impact on the lives of such patients."
Cherqui, who has worked with the Stack family for many years, said: "We are so grateful to Jeff and Nancy Stack for their vision and philanthropic support to help find better treatments for rare diseases. The gene therapy pipeline has grown exponentially since 2014. We are in a time like no other to advance the development of new gene-based therapies to benefit children and adults with genetic disorders. We are already finding success in treating some diseases with these methods, and this gift will help us expand that scope. Pulling together top minds in the field, we are positioned to change the landscape of care for genetic diseases."
Researchers involved with the UC San Diego Gene Therapy Initiative are seeking to treat genetic diseases where one or more genes are either mutated or missing altogether from a person's genome.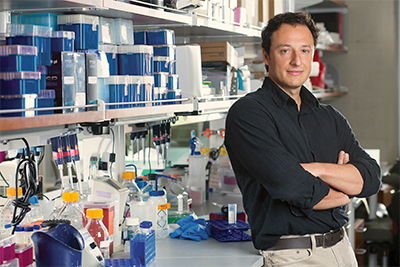 "Gene therapy allows us to restore faulty genes to alleviate and even cure the diseases associated with each mutation," said Muotri. "It is a sophisticated, highly personalized form of treatment that technology has only recently allowed humanity to harness, and the Stacks' support will allow us to explore the use of gene therapy to benefit even more patients who are so desperately looking for hope."
While the mechanisms used to leverage gene therapy vary, there are two current pathways that all gene therapies follow:
Stem Cell Gene Therapy: Also known as ex vivo gene therapy, this pathway corrects the genetic disease in a person's stem cells, a process done outside the body. The "corrected" stem cells are then reintroduced into the patient. This form of gene therapy is used for diseases that affect multiple organs since the stem cells can integrate into all the tissues within the body and deliver the missing protein to the diseased cells. This technology has shown great success in multiple blood, metabolic and neurologic disorders.
Gene Therapy: Also known as in vivo gene therapy, this pathway uses a delivery vector, such as lipids or recombinant viruses (viruses that can introduce new genetic code to another organism's DNA) to deliver the corrected gene(s) or enzyme(s) that fix the damaged genes responsible for genetic illnesses. While the process is very complex, and only a handful of places are equipped to do it, early studies of this therapeutic technology have proven successful in treating a variety of diseases.
"UC San Diego has the vision, remarkable scientists and an incredible reputation for medical research," said Jeff Stack. "When you put all of those factors together with philanthropy to create an initiative like this, we hope that it will propel medicine forward in many ways that we may not even be able to imagine."
To learn more about supporting the UC San Diego Gene Therapy Initiative, please visit genetherapy.ucsd.edu/giving.

Stay in the Know
Keep up with all the latest from UC San Diego. Subscribe to the newsletter today.