UC San Diego Launches $12.8 Million Center to Advance Naval Research and Innovation Workforce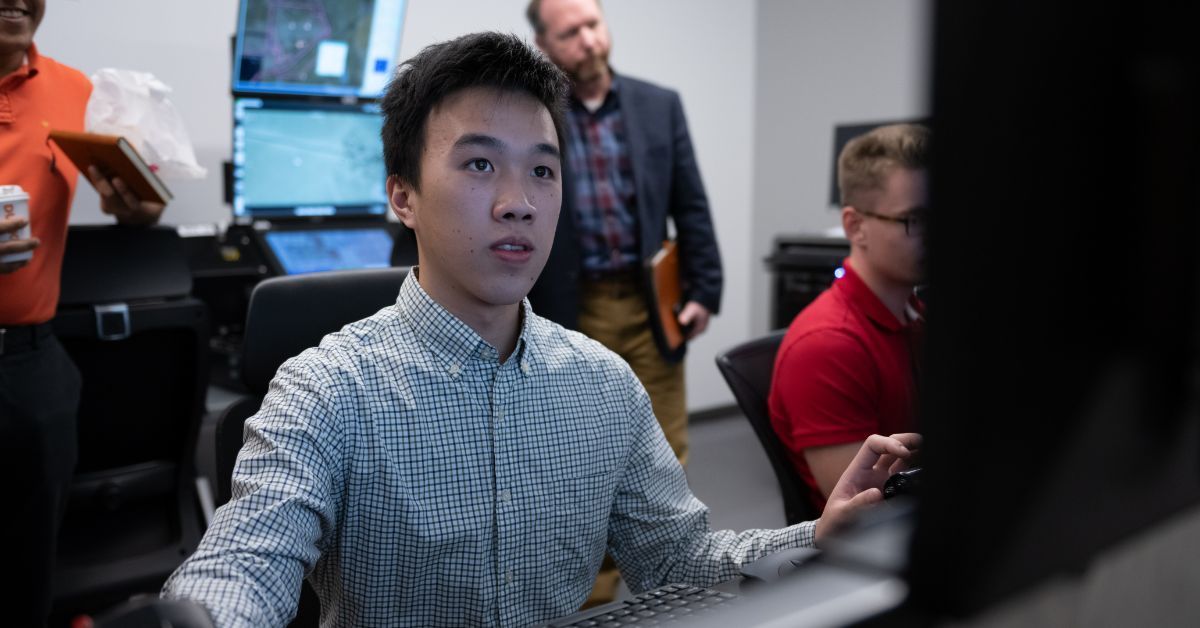 By:
Published Date
By:
Share This:
Article Content
UC San Diego has received a five-year $12.85 million grant to develop a Naval Innovation, Science and Engineering Center (NISEC) program funded by the Office of Naval Research (ONR).
The new program will build on campus-wide efforts to develop and commercialize innovative research in the service of naval advancements, national security and refine an innovation-ready workforce.
The funding will aid new and emerging research, including 10 or more doctoral-level projects at any given time.
"Consistent and significant investment in nurturing and sustaining an innovative, interdisciplinary research culture at UC San Diego drives our campus impact on every major societal issue, including our work in national security, which has wide-ranging civilian and military implications," said Chancellor Pradeep K. Khosla. "In collaboration with ONR, our researchers are advancing frontiers of knowledge, shaping new fields of study and commercializing discoveries that transform lives globally, from health to housing, energy to nutrition, and more."
The grant includes an emphasis on student entrepreneurship. Students will gain hands-on experience and mentorship in how to develop commercially viable products and services from successful laboratory research.
"This project leverages our existing strengths in research and innovation, bringing them together in a way that addresses naval research challenges and builds the national security workforce. It really is a win-win for our campus, and a model that we want to build on over time," said Vice Chancellor for Research Corinne Peek-Asa. "We will also use this as a catalyst to support campus relationships with local and national defense agencies."
The goals of the NISE projects nationwide are to accelerate the ability of basic ONR-funded research to address issues identified as naval technical challenges. The funding will also expand the innovation-ready workforce for national security jobs.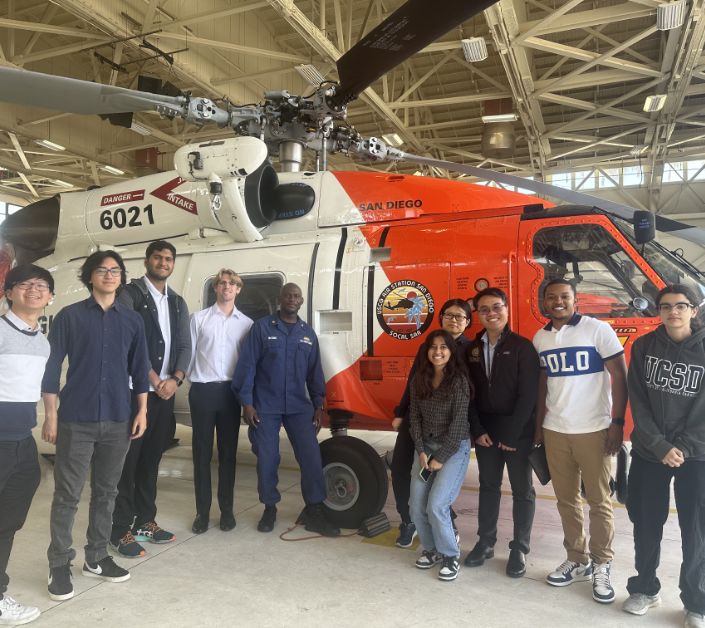 "Current technological needs of the Navy demand integration of leading-edge basic research with training optimized for future careers in the national labs and the defense complex," said Mark S. Spector, Office of Naval Research Sea Warfare and Weapons department. "Adding innovation education and internships with Navy's research centers to conventional doctoral research enlarges the nation's workforce pipeline needed to maintain advantage in the area of defense technology."
To reach these goals, UC San Diego will fund an array of single-student projects, primarily conducted by doctoral students and advised by faculty members, including pairs of advisors from different disciplines.
Not all projects have to have a commercial application but everyone will be exposed to innovation-thinking as a way of putting research into practical use within the naval forces.
"The research excellence of our graduate students and faculty, especially in oceanography, engineering, material science, and data science, has made UC San Diego the largest US Navy grantee among California's universities," said Senior Associate Vice Chancellor Miroslav Krstić. "NISEC augments research with innovation experiences and preparation for careers within the Navy and elsewhere in the defense enterprise."
Three broad thematic areas of research are to be emphasized in the proposed projects:
Autonomous naval platforms

Integrative environmental-platform modeling and

Materials and energy resilience under climate predictions.
Innovation and National Security
UC San Diego's Innovating for National Security (i4NS) will be a key component of the commercialization and workforce development component. The program has already had a number of notable successes.
For Fall Quarter 2023, 30 students are enrolled in the i4NS program, including ONR-funded students and postdocs. Since 2020, i4NS has trained 116 students.
All the alumni of the i4NS program have initiated career paths in national security fields located in San Diego. A surprising figure considering that 99 percent of participants noted that they had never considered using their research backgrounds to work in national security agencies. Before their exposure to i4NS, most only knew about the Department of Defense from news accounts online or via social media.
The interdisciplinary program has attracted students from across campus including mechanical engineering, psychology, political science, molecular and cell biology, computer science, international business, health, finance, cognitive science, and a number of postdoctoral researchers from Scripps Institution of Oceanography.
"Most students don't necessarily think of San Diego as a powerhouse of research — developing technologies relevant to the military — or consider national security as a viable career path," said Paul Roben, Associate Vice Chancellor of Innovation and Commercialization. "This funding will help expose more students to the massive national security opportunities available here, particularly in life sciences and technology, which are not what most usually associate with the Department of Defense."
He said that students looking to use their degrees in meaningful ways post-graduation will benefit from being introduced to a vast array of career trajectories, including industry, government, and entrepreneurship.
Interested?
For more information and submissions to NISEC contact at nisec@ucsd.edu; and students can contact Rachel Costello for details on the i4NS program at rcostello@ucsd.edu.
Note: Submissions for NISEC must be made by a faculty advisor, not the student.
Stay in the Know
Keep up with all the latest from UC San Diego. Subscribe to the newsletter today.