UC San Diego Champions Investigative Journalists in Mexico who Persevere
The School of Global Policy and Strategy's Center for U.S.-Mexican Studies recognizes the challenges of reporting in Mexico and supports journalists who face an array of threats to uncover Baja California's biggest issues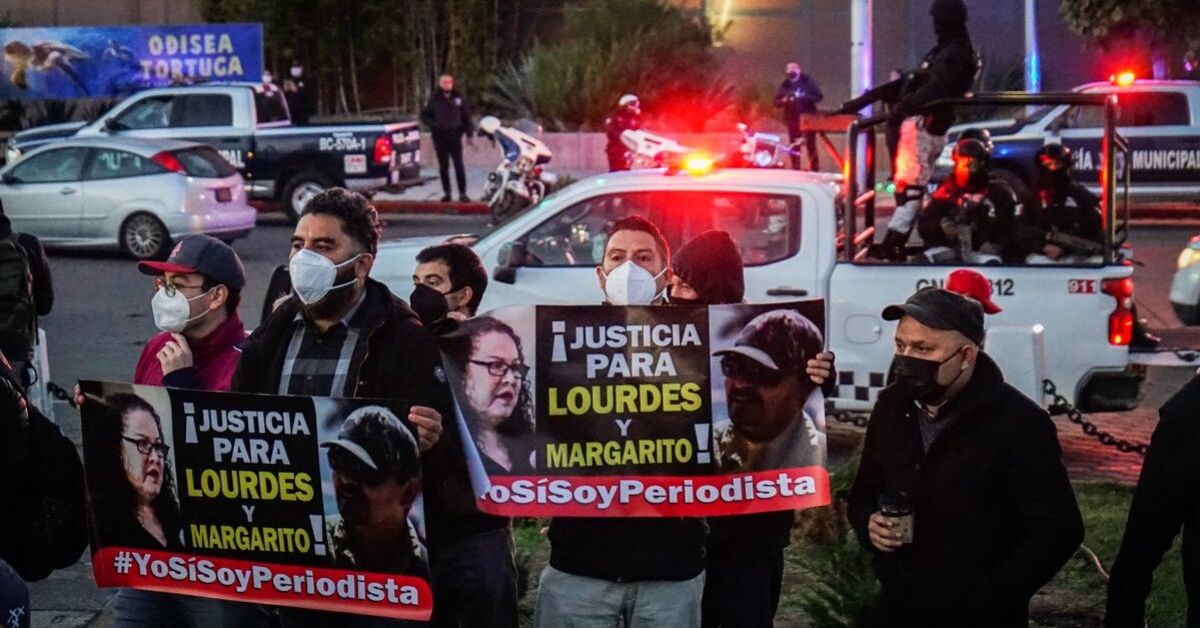 By:
Media Contact:
Published Date
By:
Media Contact:
Share This:
Article Content
Mexico is one of the most dangerous countries in the world to be a journalist. Human rights group Article 19 has documented 145 murders of journalists between 2000 and 2021 in Mexico. Just last January, Margarito Martinez and Lourdes Maldonado, two Tijuana journalists, were gunned down in the city.
Critical to University of California San Diego's Mexico Violence Resource Project—an initiative from the School of Global Policy and Strategy's Center for U.S.-Mexican Studies—is its efforts to champion the work of Mexican journalists through financial support, translation, data and other resources to better understand Mexico's security challenges.
"These partnerships with media in Mexico are especially important because Mexican journalists today face an array of threats, and organized crime is only one piece of the puzzle," said Michael Lettieri, Senior Fellow for Human Rights at the Center for U.S.-Mexican Studies and co-founder of the Mexico Violence Resource Project.
For the second year, the center teamed up with The San Diego Union-Tribune on the Baja California Journalism Awards. The winners were recognized on May 12 in Tijuana for their exemplary journalism along the border region.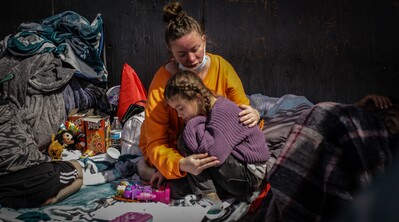 "Despite deeply committed journalists and educators who continue to train and mentor new generations, Mexican media outlets are not always willing or able to support the high-quality investigative work that exposes corruption, documents the impacts of violence and demands accountability," said Cecilia Farfán-Méndez, head of research at the Center for U.S.-Mexican Studies and co-founder of the Mexico Violence Resource Project. "The Baja Journalism Awards are about recognizing the challenges of doing that work and supporting the journalists who persevere."
The winners of top investigative journalism story were Adelina Pazos, Isabel Mercado, Eduardo Jaramillo and Marco Tulio for their coverage of state of sewage and industrial waste infrastructure around Tijuana's industrial park in Tijuana Press. The story detailed how authorities and multinational corporations ignored the problem while also revealing its magnitude through photos and videos of broken pipes and wastewater bubbling up into streets. The investigation uncovered the hollowness of official promises to guarantee environmental safety and corporate claims to responsible practices.
The contest is just one way the Center for U.S.-Mexican Studies works closely with multiple journalists across the country.
"One of the core aspects of the Mexico Violence Resource Project is that we work with Mexican journalists, rather than through Mexican journalists," said Lettieri, "We build collaborative relationships to tell the stories that they want to tell, with the goal of presenting nuanced analysis based on deep local understandings of what is happening. This work helps us understand Mexico's security challenges much more deeply because we see a more complete picture: not only the narratives about organized crime that dominate foreign media and government accounts, but also the social processes that shape how crime and violence occur and the way people respond to it."
Examples of collaborations include conducting interviews, translating work to make projects like Hasta Encontrarles accessible in English and collaborating on projects on political violence, memory and trauma in Culiacán and civil society peacebuilding efforts.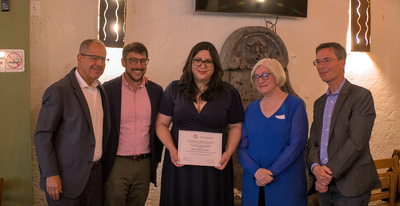 Additional information about Baja California Journalism Award winners are below:
Best "Life on the Border" article:
Winner: Inés García Ramos, Gatopardo—In this article, García Ramos describes the way Ukrainian refugee migrants in Tijuana have received unique support from both cross-border civil society and local government. Through a compelling narrative style, she explores the challenges faced by these individuals as they navigate a new and unfamiliar culture—but also the inequality of treatment experienced by other migrants and the way in which the struggle for a better life divides as much as unites.
Best collection of photographs
Winner: Joebeth Terriquez's photos offer a sharp critique of violence of the border, humanizing the pain of deportation and capturing the agony of seeking asylum, among other topics. Terriquez's documentary style gives the photos "unique storytelling qualities," according to one of the judges.
For more information about the Mexico Violence Resource Project, go to its website.
Stay in the Know
Keep up with all the latest from UC San Diego. Subscribe to the newsletter today.