UC San Diego Celebrates 18th Annual International Education Week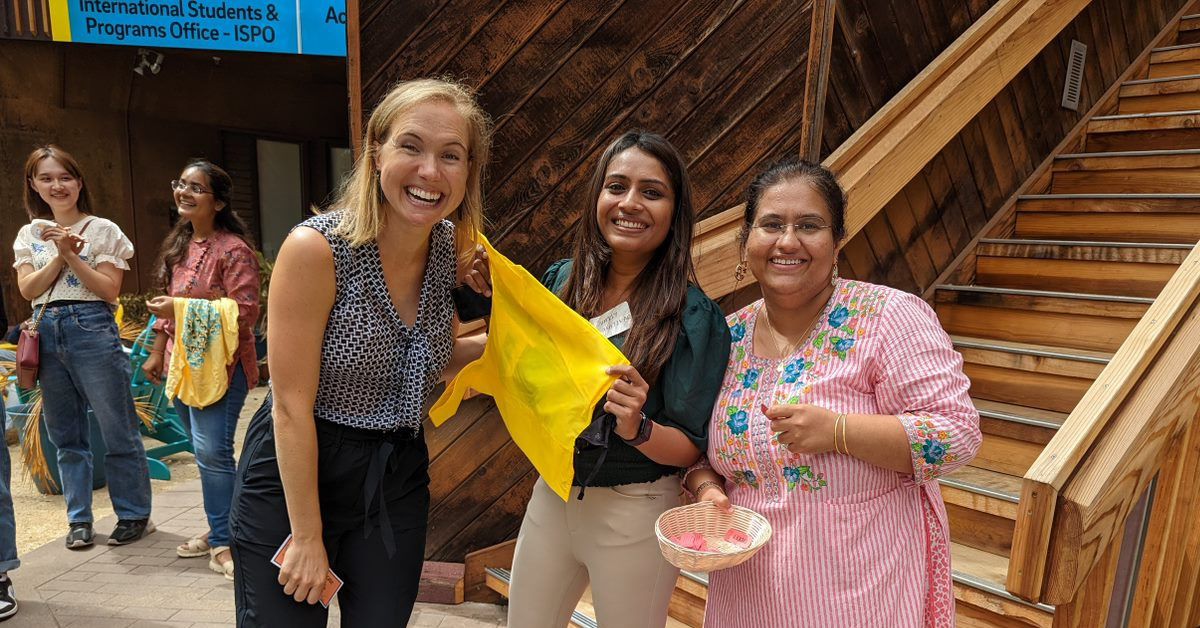 Published Date
By:
Topics:
Share This:
Article Content
Every November, UC San Diego joins hundreds of higher education institutions worldwide to celebrate International Education Week, an opportunity to champion the benefits of international education and exchange. Local Tritons have the chance to live, learn and collaborate with diverse peers from more than 100 countries–preparing all students to become effective global citizens.
The campus community is invited to take part in a series of engaging events happening Nov. 14-18, ranging from the annual Triton World Cup Soccer Tournament to the iCafé Fashion Show and Cultural Showcase and a distinguished faculty lecture examining the successes and challenges of leading universities in the U.S., Germany and China. Initiated by the U.S. Department of State and the U.S. Department of Education, the annual recognition is an opportunity for UC San Diego to celebrate the benefits of international education and exchange and celebrate the university's global community.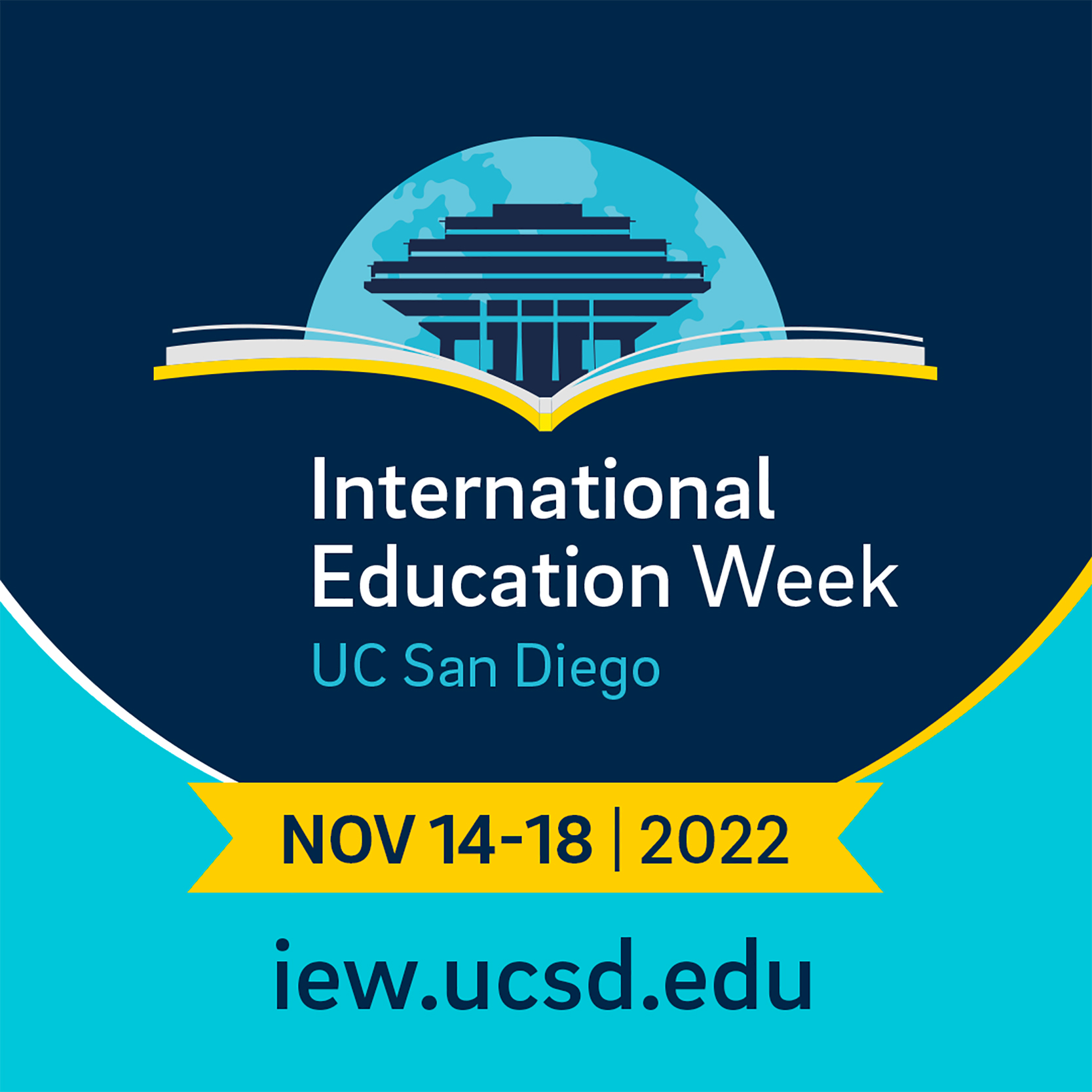 "International Education Week is an opportunity for our entire campus community to recognize our university's role in global education and recommit ourselves to preparing global leaders who are adaptable, intellectually nimble and focused on equity and inclusion," said Executive Vice Chancellor Elizabeth H. Simmons.
International Education Week is organized by the Office of Global Initiatives, which partners with a multitude of departments across campus to host programs for the campus community to learn more about the many nationalities and cultures represented in our student, faculty, scholar and staff populations. "With the myriad of educational experiences and research collaborations we are involved in abroad, our strong binational collaborative efforts, and our large international student and scholar population, UC San Diego should be recognized as a leading global university," added Simmons.
Explore the world, be a global citizen!
This year's International Education Week celebration follows the conclusion of UC San Diego's participation in the American Council on Education's Internationalization Laboratory (ACE Lab). During the two-year process, more than 80 senior administrators, faculty, staff and students from all campus areas worked collaboratively with internationalization experts to create an action plan to enhance existing efforts–from research through initiatives like the Mexican Migration Field Research Program to student-led social innovation projects abroad through Global TIES.
An important goal that was distilled in the process was cultivating a culture of global citizenship. Offering intercultural programming and global learning opportunities during International Education Week is just one step toward building on this goal, along with other initiatives such as service-learning opportunities through the Changemaker Institute and establishing an engagement and community theme for the university's new Eighth College.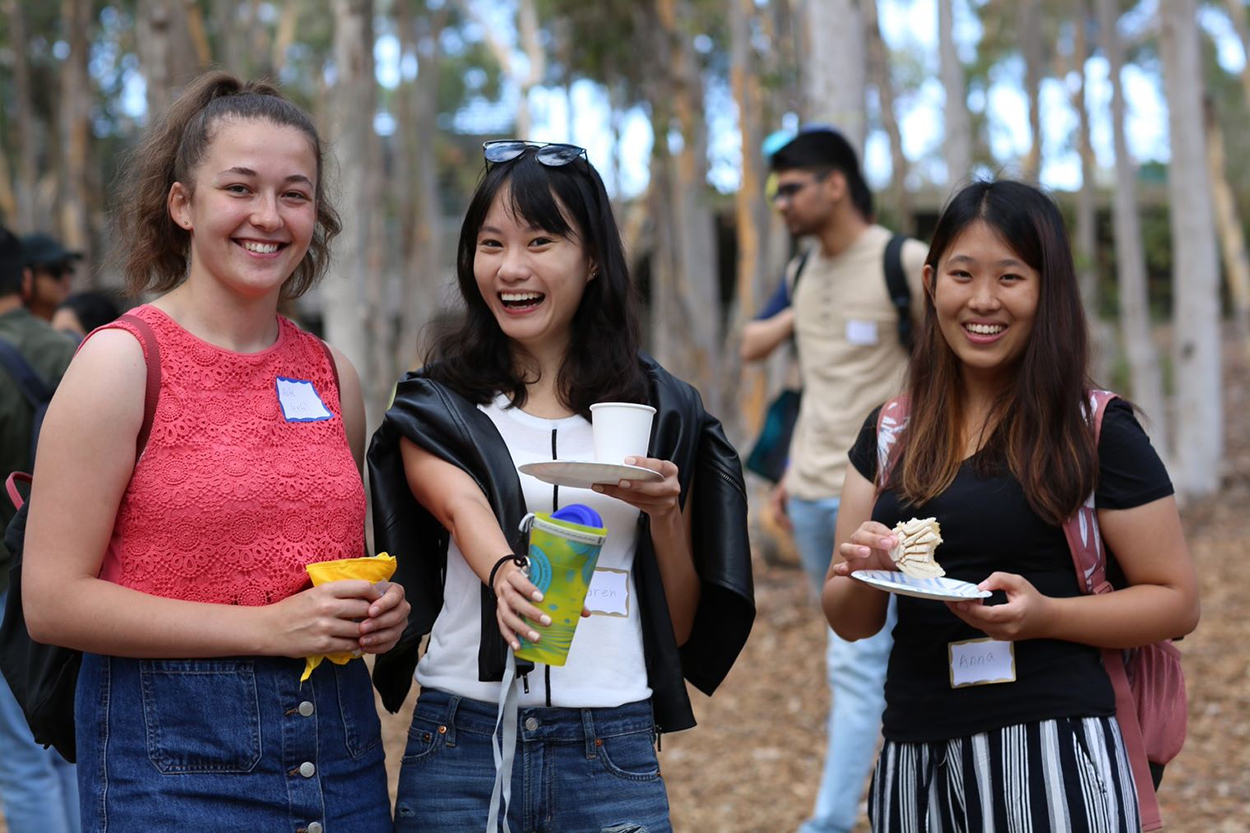 "International Education Week underscores that all students at UC San Diego have transformative access to global learning opportunities," said Vice Chancellor for Student Affairs Alysson M. Satterlund. "The program is a unique campus initiative to raise awareness and celebrate the strides we have made in advancing our comprehensive internationalization goals."
From the ACE Lab innovation meetings came several other key goals. These include enhancing global research and teaching opportunities for faculty and scholars, who are frontline champions for internationalization; strengthening connections between units to offer more research, learning and community engagement with an international focus; and continuing to strengthen a sense of belonging and engagement for students of all origins.
The ACE Lab was led by Alysson M. Satterlund, vice chancellor for Student Affairs, Paul Yu, provost of Revelle College and Distinguished Professor in the Department of Electrical and Computer Engineering; and Robert "Chip" Schooley, MD, senior director, International Initiatives, International Faculty Director and professor in the Division of Infectious Diseases.

Participate in International Education Week
Below are a few featured events taking place during International Education Week 2022. For a complete calendar of events and to register for these and other programs, visit the International Education Week website.
iCafé: Fashion Show and Cultural Showcase
Nov. 14 | Noon | International House (I-House) Great Hall
Global Initiative's popular iCafe program is back and in-person for International Education Week! In addition to savoring a delicious and affordable four-course meal, guests will enjoy an international student fashion show featuring outfits and attire from their country of origin. Admission and lunch is $5 (cash only).
So Kwan Lok Distinguished Lecture: "Are China's Universities the Future?"
Nov. 15 | 5 p.m. | Faculty Club's Atkinson Pavilion (hybrid event)
Will China's educational model pull ahead of America's universities? John Kirby, professor of China Studies at Harvard University, will examine the successes of leading universities in Germany, the U.S. and China and their threats and challenges. This hybrid event is organized by the 21st Century China Center and will be moderated by Caroline Freund, dean of the School of Global Policy and Strategy.
Information Session: Graduate Student Funding Opportunities for International Research
Nov. 16 | 2 p.m. | Virtual
The Division of Graduate Education and Postdoctoral Affairs is hosting an information session on fellowship and grant opportunities for graduate and professional students to pursue research outside of the U.S. Access to funding for high-impact research and academic endeavors abroad is critical to creating more equitable access for all UC San Diego students.
Reception for International Faculty and Scholars
Nov. 17 | 5 p.m. | The Village, 15th Floor
Please join the International Faculty & Scholars Office in celebrating the global research impact of our international faculty and scholars. At nearly 3,000 strong, our UC San Diego international faculty and scholar cohort make an indelible impact on the cross-disciplinary, boundary-breaking research for which our institution is known.
Triton World Cup Soccer Tournament
Nov.18 | 1:30 p.m. | North Campus Recreation Fields (RIMAC Field)
Students, faculty and staff are invited to play in International Education Week's very popular soccer tournament, the Triton World Cup. An annual collaboration between Global Initiatives and Recreation, the Triton World Cup is a fun and fit way to cap off the week's events. Teams compete seven versus seven in 30-minute games, with prizes for the first and second place teams!
International Education Week is a unique campus initiative to raise awareness and celebrate the strides we have made in advancing our comprehensive internationalization goals.
To learn more about UC San Diego's internationalization strategy and read the final report with the recommendations for comprehensive internationalization, visit internationalization.ucsd.edu.
Topics:
Share This:
Stay in the Know
Keep up with all the latest from UC San Diego. Subscribe to the newsletter today.