UC San Diego Again Named No. 1 Public University by Washington Monthly
Campus recognized for contributions to social mobility, research and public service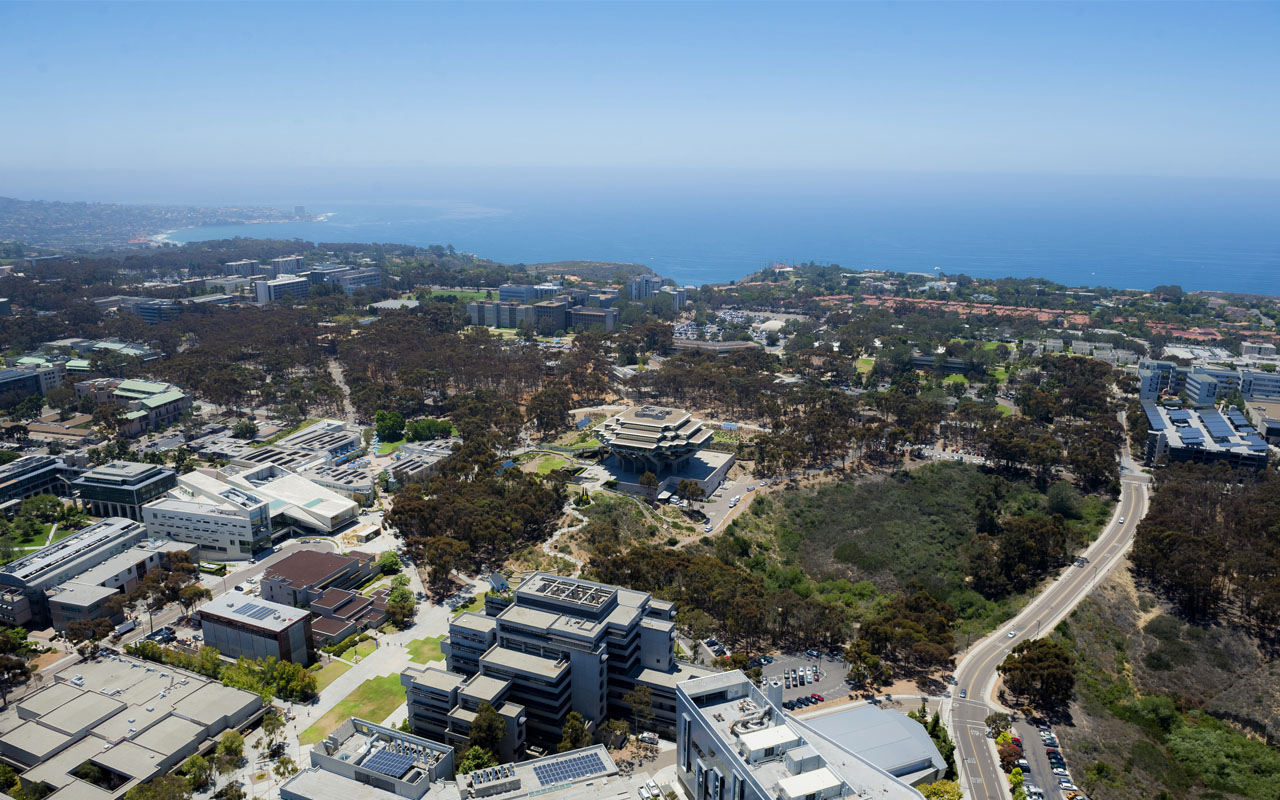 Published Date
Article Content
The University of California San Diego has been named the top public university in the nation by Washington Monthly for contributions to social mobility, research and public service. UC San Diego has been the no. 1 public college in the rankings nine times in the past 10 years.
The campus was named seventh in the nation on the complete list, which includes private and public universities. Ranking results are based on areas such as recruitment and graduation of low-income students; production of cutting-edge research; the number of undergraduates that go on to earn a doctorate degree; and the success of instilling the importance of service to the community and our country.
Additionally, the 2019 College Guide and Rankings introduced a new list this year, "America's Affordable Elite Colleges" which placed UC Diego 5th among public colleges and 9th overall. The new category considers college admissions rates, average SAT scores among incoming freshmen, numbers of low-income students enrolled and the earning potential for alumni.
"While I'm extremely proud of UC San Diego's success in numerous national and international rankings, being ranked first in the country for contributions to social mobility, research and public service speaks to our collective efforts as educators," said Chancellor Pradeep K. Khosla. "Washington Monthly's ranking exemplifies our very vision to be the nation's leading student-centered, research-focused, service-oriented public university."
Providing students a ladder up
UC San Diego consistently performs well in social mobility rankings, such as Washington Monthly, for educating more economically disadvantaged students at lower tuition, and graduating them into promising careers. This fall, UC San Diego will welcome a new, incoming class of students, of which more than one-third of first-year and nearly half of all transfer-admitted students will be the first in their family to attend college. Nearly 70 percent of all UC San Diego students receive some form of financial aid.
The campus offers a wide variety of student success and retention programs to support new and continuing students from all backgrounds with many of the programs starting from the summer before students' first quarter. For example, new students can live on campus for eight weeks in the summer and take their first writing and math courses in a small academic environment through the Triton Freshman Scholars Program, a yearlong program led by the Teaching + Learning Commons. In addition, incoming first generation undergraduates can make a Student Success Plan with a student success coach that matches resources and opportunities with their passions.
"To me, being first generation means that I am like the rose that grows in concrete; by taking up space in places that were not created for me, I remind others of what is possible," said Anahi Ibarra, a UC San Diego junior who is conducting faculty-mentored research on basic needs security through the McNair Scholars Program. "As a first generation scholar navigating a different world, I have access to different tools and opportunities which I can use to pass on to my community and family. By planting seeds of knowledge and giving them the tools that have helped me grow, I can create a garden."
Groundbreaking research at work
This past year, UC San Diego broke its own record with $1.2 billion in sponsored research support. In addition, the Campaign for UC San Diego recently surpassed its $2 billion milestone. The philanthropic support and research expenditures help UC San Diego create innovative solutions to pressing problems, from climate change, to social disparity and chronic disease.
For example, computer scientists at the university developed an app that allows state and federal inspectors to detect devices that criminals install in gas pumps to steal consumer credit and debit card data. The breakthrough will help protect members of the public from identity theft. Additionally, researchers at Scripps Institution of Oceanography recently discovered through analyzing data from the depths of the ocean that the coldest, near-bottom South Pacific waters originating from Antarctica are warming three times faster than they were in the 1990s.
A campus mission to serve
As part of its academic mission, UC San Diego encourages students to give back to their country. On average, UC San Diego students perform more than 3 million hours of community service every year. Through various campus initiatives, such as Volunteer 50, thousands of students, faculty and staff across campus participate in volunteering, service-learning and civic engagement.
For instance, recent graduate Xiangdi Zhang, Sixth,'19, founded Dance by the Border, while attending UC San Diego. The monthly dance exchange brought students from UC San Diego to Tijuana, Mexico to learn about the border and its surrounding issues. Zhang herself crossed the border on a weekly basis in an effort to build up a local presence of the program and establish relationships with Mexican shelters and humanitarian organizations. "I loved the dance exchange because it's not just your regular international border volunteerism trip," she said. "It's a holistic view of the community and what they're facing, and I wanted to take that model and apply it to the pressing issue of the U.S.-Mexico border."
Learn more about the Washington Monthly rankings at https://washingtonmonthly.com/2019college-guide.
Stay in the Know
Keep up with all the latest from UC San Diego. Subscribe to the newsletter today.