Three UC San Diego Alumni Awarded $175,000 Teaching Fellowships
The Tritons are among 34 early-career educators nationwide to win a Knowles Science Teaching Fellowship
Published Date
Article Content
Three recent graduates of the University of California, San Diego—Vickie Do, '09, Stephanie Kinkel, '05 and Michelle Lee, '10—have been named Knowles Science Teaching Fellows and will each receive a $175,000 award from the Knowles Science Teaching Foundation. The fellowship is presented to America's premier high school math and science teachers at the start of their careers to ensure that high-caliber beginning teachers remain in the profession. Over the next five years, the recipients will take part in a fellowship program that includes professional and leadership development, teaching tools and materials, and access to a network of like-minded colleagues nationwide.
"We cannot improve science, technology, engineering and math (STEM) education without recruiting and keeping excellent STEM teachers in the profession," said Nicole Gillespie, Ph.D., of the Knowles Science Teaching Foundation (KSTF) in a statement. "The 34 new Fellows join a growing cadre of exceptional KSTF teachers whose knowledge, commitment and leadership are transforming math and science education from the inside."
The UC San Diego fellowship recipients include:
Vickie Do, '09
Vickie Do, '09, who will begin teaching math this fall at Millennium Brooklyn High School in New York. Born in Vietnam, Do immigrated to the United States at the age of seven. She is a first generation college graduate, with a bachelor's degree in mathematics from UC San Diego, and the first in her family to pursue an advanced degree. Do has worked as a special education coach at High Tech Media Arts in San Diego, as an assistant instructor for a Long Beach high school dropout recovery program and as a student-teacher at a Redwood City high school.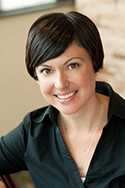 Stephanie Kinkel, '05
Stephanie Kinkel, '05 earned her bachelor's degree in molecular biology from UC San Diego and her master's from MIT. She plans to finish her teaching credential in summer 2013. Kinkel first became immersed in math and the sciences as a student at Orange Coast Community College. She was given the opportunity to run a lab where anatomical specimens were converted into plastics. Contracted by the California Science Center, her team developed an exhibit comparing osteoporotic and healthy bones as a way to demonstrate the effects of space travel on the human body.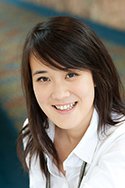 Michelle Lee, '10
Michelle Lee, '10 graduated from UC San Diego with a bachelor's degree in biology and plans to complete her teaching credential in summer 2013. As an undergraduate, Lee served as a volunteer tutor and teaching assistant, experiences that reminded her of her own teachers and their lasting impact on her life. Today, Lee serves as a volunteer for the San Francisco EdFund, a nonprofit organization dedicated to improving success in the San Francisco schools, and is working towards her credential at Columbia University.
The Knowles Science Teaching Foundation was established in 1999 by Janet H. and C. Harry Knowles. Its mission is to increase the number of high quality high school science and mathematics teachers in the United States. To learn more, visit http://www.kstf.org/.
Stay in the Know
Keep up with all the latest from UC San Diego. Subscribe to the newsletter today.