Three Entrepreneurial UC San Diego Faculty Members To Join National Academy of Inventors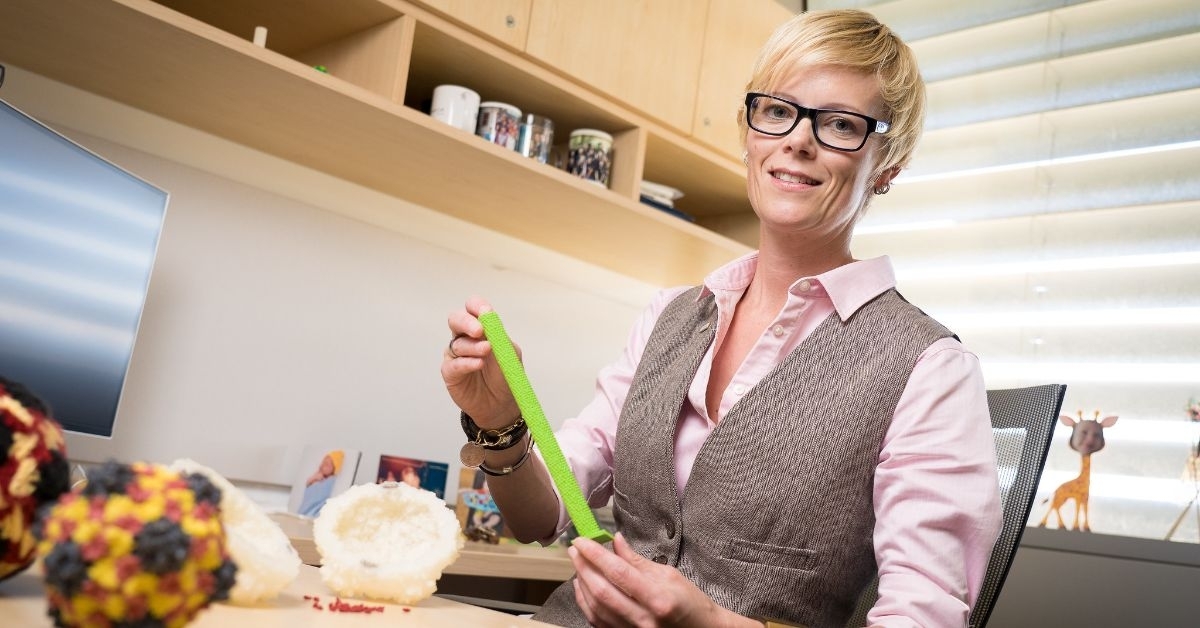 By:
Published Date
Article Content
UC San Diego's ranks now include 18 fellows of the National Academy of Inventors. Three professors have been named 2022 NAI fellows, the highest professional distinction awarded to academic inventors. The NAI Fellows Program highlights academic inventors who have demonstrated a spirit of innovation in creating outstanding inventions that have made a tangible impact on the quality of life, economic development, and the welfare of society.
This year's inductees all hail from the UC San Diego Jacobs School of Engineering: Yu-Hwa Lo, a professor of electrical and computer engineering; Nicole Steinmetz and Joseph Wang, both professors of nanoengineering. They are among 169 inducted into the 2022 class of fellows.
"Last year, UC San Diego became the first and so far, the only University of California campus to establish a chapter of NAI. This year we continue our tradition of innovation excellence with three inductees whose work solves global problems and provides innovative products from atmospheric condition prediction to biodegradable footwear. This is not a coincidence, as research and innovation are part of our core culture of discovery," said Vice Chancellor for Research Corinne Peek-Asa. "Chancellor Pradeep K. Khosla and Jacobs School Dean Al Pisano are active NAI members, and throughout our campus key leaders support an ecosystem of research and collaboration that addresses today's challenges."
The 2022 NAI fellow class hails from 110 research universities and governmental and non-profit research institutes worldwide, including 16 from University of California institutions. The cohort collectively holds over 5,000 U.S. patents.
"I'm proud to say that all three UC San Diego professors selected as 2022 National Academy of Inventors Fellows are engineers and inventors for the public good," said Albert P. Pisano, Dean of the UC San Diego Jacobs School of Engineering. "Joe Wang, Nicole Steinmetz and Yu-Hwa Lo, congratulations on this well-deserved honor! The way you transform innovations into real-world positive impact offers a window into the fundamental nature of both the Jacobs School of Engineering and UC San Diego overall. Thank you for all you do!"
Nicole Steinmetz
Steinmetz engineers plant-virus-based nanomaterials for human and plant health applications. She uses chemical biology methods to repurpose plant viruses to yield nanoparticles for applications such as drug delivery, molecular imaging, and next-generation vaccines and immunotherapies targeting cancer, cardiovascular disease, and infectious disease. The research team she leads received a $4.3 million grant this year from the National Institutes of Health for work that uses plant viruses to develop cancer immunotherapies..
Steinmetz is the founding director of the Center for Nano-ImmunoEngineering and co-director of the Center for Engineering in Cancer at UC San Diego. She co-leads the NSF-funded Materials Research Science and Engineering Center and co-founded Mosaic ImmunoEngineering Inc., a biotechnology startup.
"I am most proud of our patents surrounding the use of a plant virus as cancer immunotherapy and we are driven to bring this technology to human clinical trials," Steinmetz said.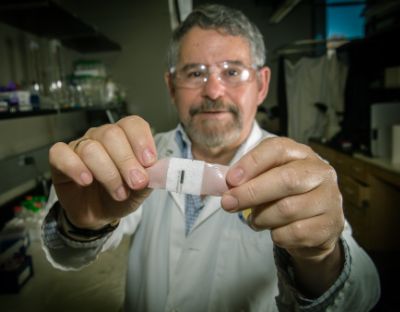 Joseph Wang
Wang is an expert in both chemistry and engineering. His research group investigates how nanorobots and wearable sensors could be used to improve human health. Wang's work in nanobioelectronic sensors is enabling research in the field of wearable sensors for applications in medicine, military, security, and preventative health and fitness. The sensors are very much like temporary tattoos — flexible, lightweight and small. His pioneering nanomotors research has led to advanced nanomachines for biomedical and environmental applications.
Wang is the director of the Center for Wearable Sensors at the Jacobs School, which is bringing together top UC San Diego researchers working on sensors, low-power circuits, materials, electrochemistry, bioengineering, wireless network technologies, preventive medicine, and the life sciences. He is one of the world's most highly-cited researchers.
"Some of the more ingenious examples of work by my research group include an integrated microneedle sensor array for continuous monitoring of multiple biomarkers and an oral pill embedded with microrobots for accelerated drug delivery," Wang said. "One fun project was developing a nanoscale cannon for a ballistic drug delivery, which set a Guinness Record for World's Smallest Cannon."
Yu-Hwa Lo
Yu-Hwa Lo, a professor of electrical and computer engineering at the Jacobs School of Engineering, is recognized as a leader in both the fields of biomedical electronic and optical devices, and nanoscale semiconductor devices.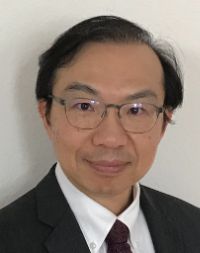 A co-founder and scientific advisor to biotech company NanoCellect, he uses photonic properties to develop point-of-care devices that can reduce healthcare costs and improve patient outcomes.
For example, Lo's group invented the first bench-top microfluidic fluorescence-activated-cell-sorter, which enabled researchers to better study the characteristics of single-cell populations.
His research expertise in nanoscale semiconductors led to the invention of direct water fusion, a process foundational to the LED lights behind our televisions, phones and traffic lights; and the invention of semiconductor single- photon detectors, which enhance the performance for cell phones, AR/VR, autonomous driving, and medical imaging.
He has published over 500 papers and been awarded 50 patents.
"My research covers and integrates the process of lab-to-market. By working with our talented students, we conceive ideas and create innovative approaches aimed at solving significant and challenging problems facing our industry and society," Lo said. "As an engineering faculty member interested in sciences, technologies, and commercialization, I hope that the lab-to-market approach can offer my students a holistic view and broad training in their education and prepare them to pursue their own career goals after graduation."
Creating an Inventive Ecosystem
In the last 10 years, the university has secured more than 850 patents and launched more than 1,000 startups.
"UC San Diego's innovative culture fosters deep engagement with startups, serial entrepreneurs, investors, international collaborators and government agencies to commercialize our research for the benefit of society." said Associate Vice Chancellor for Innovation and Commercialization Paul Roben. "Our success comes from our ability to work seamlessly with the private sector while nurturing and mentoring the next generation of inventors, business owners, leaders and workers — we are driving the regional innovation ecosystem."
NAI fellows (academic inventors and innovators) are inducted into the academy through a formal nomination process, but prospective chapter members can apply locally at any time through UC San Diego's Office of Innovation and Commercialization.
Students have the opportunity to become honorary members with access to NAI-supported mentorship, professional development resources, and events that recognize the value of student inventorship in academia.
Find out more about UC San Diego's NAI Chapter and fill out the online form to apply.
Stay in the Know
Keep up with all the latest from UC San Diego. Subscribe to the newsletter today.