The Show Must Go On(line)
University transitions in-person events to online formats amid crisis
Higher education institutions around the world are racing to transform their classes, meetings and events into effective virtual gatherings in light of the current coronavirus crisis. For UC San Diego, units across campus are turning this unexpected undertaking into a meaningful learning opportunity.
Within UC San Diego's Office of Research Affairs, for example, Virtual Research Town Halls held via Zoom have been key in ensuring that the university's billion-dollar research enterprise thrives during this unprecedented time. Held a few times a year, these events typically gather around 50 faculty, staff and researchers from across campus to learn about updates in the world of research. Last year, the in-person town halls began incorporating webinars to increase accessibility. Now—as new questions arise around research, funding and more—the office has fully leaned into the power of Zoom, pivoting town halls into completely digital events that garner over 300 online attendees.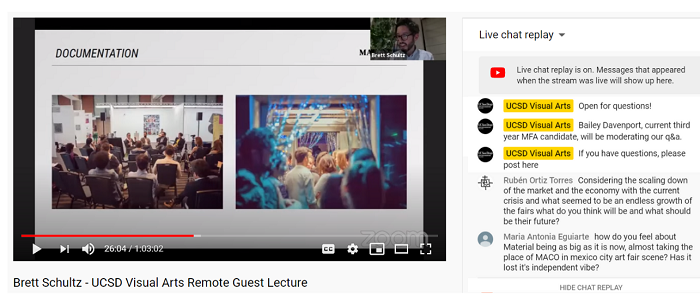 "Although the COVID-19 crisis has changed many things, it hasn't changed the vision of the university to remain focused on research success," said Vice Chancellor for Research Sandra A. Brown. "Moving our town hall to a virtual setting helped our research community obtain up-to-date information and be heard at a time of great uncertainty." Brown hosts each town hall alongside campus leaders such as Executive Vice Chancellor for Academic Affairs Elizabeth H. Simmons and Professor of Medicine and infectious disease specialist Chip Schooley.
The event's successful transition was made possible by innovative teamwork and the power of Zoom, a web conferencing service which has seen its daily users more than quadruple since December (MarketWatch). By utilizing a Zoom webinar instead of a Zoom meeting, panelists were able to better manage presentations and address questions while attendees remained as view-only participants. Because the event coordinators were already familiar with the platform, pivoting to a virtual affair was a smooth, efficient process.
Keeping the campus community connected and engaged
For event coordinators at UC San Diego, determining which platform to host an online event is just one part of the puzzle. Without a physical gathering, events can no longer rely on community-building components like networking over food and drinks. Instead, Executive Director of Special Events and Protocol Jill Townsend says that event planners "must provide the most compelling content and messaging you can to grab the desired participants." Further, she adds that "using engagement tools, such as Slido and Mentimeter, will also bolster the interactive elements of an event that typically occur somewhat more organically during in-person events."
When Debi Gianni, executive assistant to the Interim Director of Global Education, needed to transform the longstanding International Friday Café into a new online virtual platform, she turned to UC San Diego's Marketing Council for help. During an online meeting with marketing professionals from around campus, Gianni received helpful feedback in how to transition the international food tasting event into an engaging, online gathering for the first time. The iCafé is now held through a video conference every Friday, where attendees can "travel" to a new country as a cultural ambassador host shares traditional customs, local foods and more. Through the online platform, iCafé goers are able to find social connection while remaining physically apart.
In the Division of Arts and Humanities, the Department of Visual Arts is also going digital and continuing to produce creative community-building experiences. With artists and art aficionados alike stuck at home, new online modes of viewing and learning about art are being developed. For example, the Adam D. Kamil Gallery at Mandeville Center has transitioned into a digital exhibition, changing weekly to give undergraduate artists an opportunity to showcase their work. The Spring Speaker Series has also pivoted to livestreams hosted on YouTube. Having launched on April 8 with a talk from Mexico City-based artist Brett Schultz, these remote lectures allow students to learn directly from industry leaders and ask questions through a live chat sidebar feature.
Venturing into a whole new online world
As springtime generally brings a full schedule of university events, the recent call for social distancing means that some campus community members are having to learn how to produce online events for the very first time.
Eliza Wiggins, director of Signature and Engagement Programs for UC San Diego Alumni, wants fellow community members to know that even the most experienced event planners are facing challenges with transitioning to virtual events. For those just beginning to plan virtual events, she suggests creating planning timelines, scheduling rehearsals, and reaching out to those successfully producing webinars in other organizations for tips and inspiration. "Do the best you can, it won't be perfect, but you will learn from those mistakes. As with most things, it will get easier with time and practice," said Wiggins.
Although several in-person regional alumni gatherings have been cancelled, a new lineup of virtual events has been developed to engage alumni and the campus community. Alongside a bi-monthly webinar series exploring relevant topics in the era of COVID-19 such as tackling the student experience and xenophobia, a virtual book club featuring notable alumni reading children's stories will launch on June 12 with the Dr. Seuss classic, "Oh the Places You'll Go."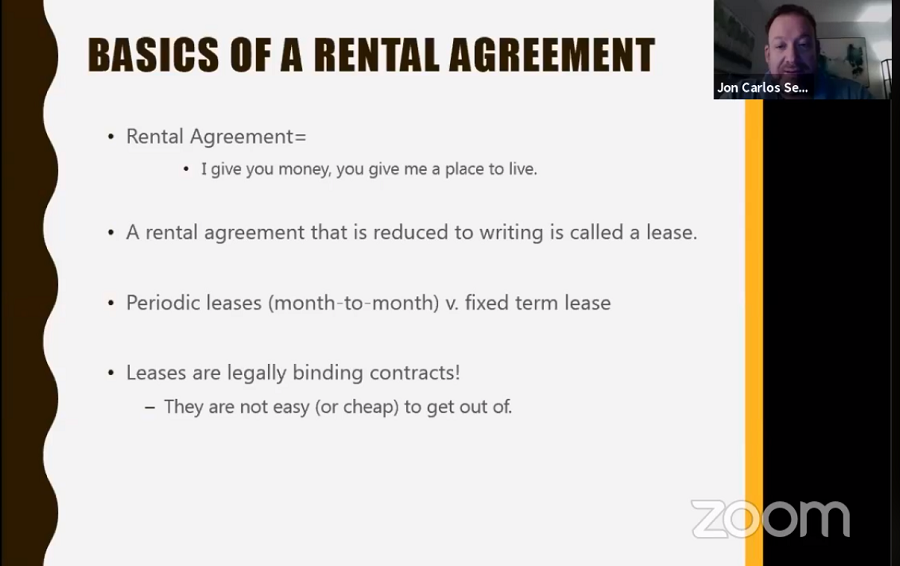 Back in March with California's stay-at-home order looming, the power of teamwork was on display as numerous campus partners and representatives from all seven colleges jumped into action to bring an online version of Triton Day to life. The result was a new interactive new website featuring 20 live Triton Talk webinars, creative video content, and more. Over 6,300 admitted first-year students registered for Virtual Triton Day, with the website receiving a total of 11,917 visits on April 4. To add some excitement for a student population who would be finishing their school year online and missing out on hallmark events like prom, the event concluded with a Virtual Dance Party where viewers gave the DJ song requests with Zoom polls.
Online events are redefining accessibility
For the UC San Diego University Centers, the postponement of campus gatherings meant moving dozens of student-facing events online. With Price Center and Student Center closed, a team of professional and student staff have been developing fresh content and transitioning existing events online for attendees to access via the Virtual Student Union website. As the internet redefines accessibility for virtual events, University Centers has seen impressive reach and engagement from guests tuning in at home. For example, the "Adulting Series"—which consists of 60-minute workshops that teach life skills beyond the classroom—went from 53 attendees in person to 470 on Facebook Live.
University Centers Executive Director Sharon Van Bruggen says her team is energized by the exciting, new challenge of bringing events to more students virtually. "Creating online events isn't a temporary solution for us. We're looking at how this changes the nature of our work and the Student Union as a place. It is not just a physical place with four walls—it's actually a much larger space for students, faculty, staff and community members."
During this unprecedented time, while the campus community cannot physically join together, online events are helping faculty, staff and students at UC San Diego continue to create community and navigate life during the pandemic with increasing success.
Stay in the Know
Keep up with all the latest from UC San Diego. Subscribe to the newsletter today.