The Doctor is In: Meet California's Next Wave of Dedicated Physicians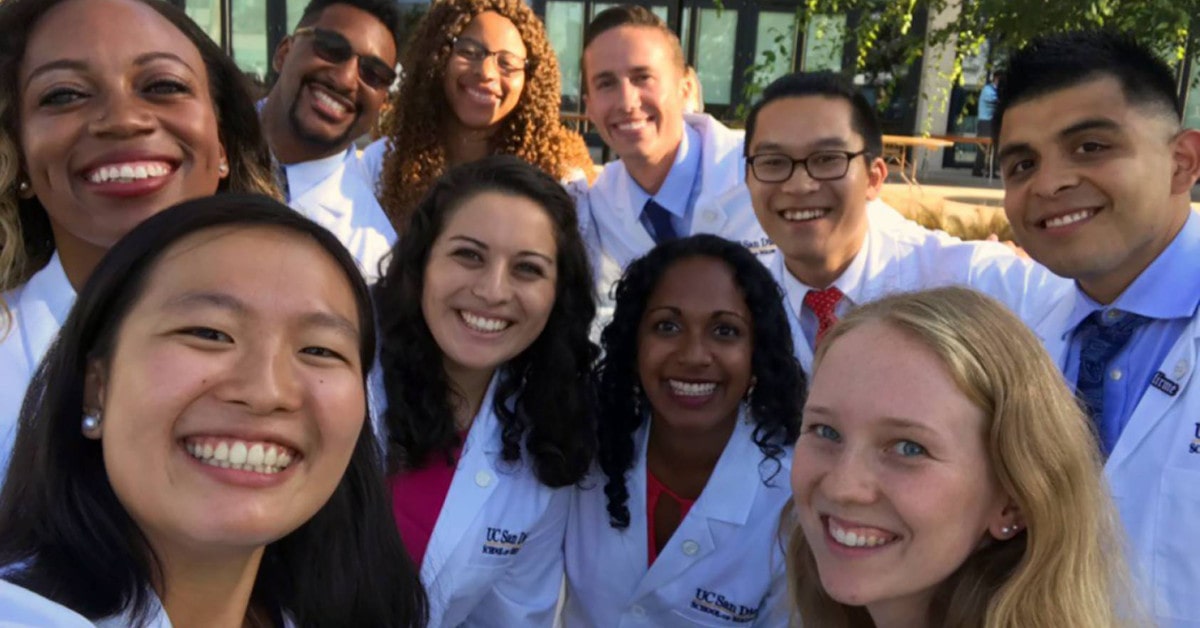 Published Date
By:
Topics:
Share This:
Article Content
This year, more than 700 University of California medical students will earn the right to add M.D. to their name.
That's a big accomplishment in its own right, but this year's graduating class did it while also contending with a global pandemic. They saw first-hand how patients from underserved communities were much more likely to get sick and die from COVID-19 than other patients. And they experienced the long hours and personal sacrifices made by health professionals on the front lines.
There were silver linings, too: Telemedicine took root, an innovation that is helping ease the physician shortage by making it easier for anyone, anywhere, to meet with doctors and specialists. And the nation began a long overdue public reckoning about its glaring health disparities.
The growing discourse about health equity has had a profound impact on their medical school experience.
"I'm blessed to have gone through medical school at such a critical time in history," says UC San Diego medical student Edgar J. Vega, who will be awarded degrees in both medicine and health leadership later this spring. "People started to pay attention to what health inequity really means. A lot of my colleagues now understand why health equity is such a central part of our work."
Vega is not alone in his sentiment. At every one of UC's six medical schools, those graduating are committed to bringing health care where it's needed most, serving populations that have long been marginalized, and recognizing the importance of listening to patients, understanding the realities of their lives, and treating the whole person.
And that's California's good fortune: Roughly three-quarters of UC medical students are likely stay and practice medicine in the state.
The next big step on their journey: Match Day, March 17. That's the joyful and anxious day when graduating medical students all over the country discover where they will serve their residencies, a period of hands-on training in their medical specialty that can last from three to seven years.
The next generation of California physicians is nothing if not passionate about leading a new era in medicine. Here are the stories of two graduating UC San Diego students.
Edgar J. Vega: Building trust with underserved patients
As a kid growing up in Escondido, Edgar Vega got plenty of practice talking to doctors. His parents would bring him to appointments to translate because they didn't think the doctor would understand them or take their concerns seriously.
"Here I am, a 10-year-old, being the translator between the doctor and my family," Vega recalls. "Those experiences are at the forefront for me whenever I am with a Spanish-speaking or migrant patient. I may be one of the only Latino physicians that they ever see, so it's an added responsibility — let me make sure you are listened to, heard, and validated in our shared language."
His childhood lesson on the value of trust and communication between doctor and patient only grew when, as a sophomore in high school, Vega suddenly began losing his hair. Classmates teased him, calling him "cancer boy" and asking what was happening. The answer: Alopecia, an autoimmune disorder.
Vega's doctor helped him cope, patiently answering all his questions and providing reassurance to the scared teen.
"Patients put so much trust into their doctors. It really is a responsibility to make sure they're getting all their concerns answered. That's what the doctor did for me, and that's what I want to do for others."
Vega is now part of a tight-knit group of UC San Diego medical students who will soon graduate from the PRIME-HEq program — short for the Program in Medical Education for Health Equity — which trains physicians to meet the needs of underresourced communities.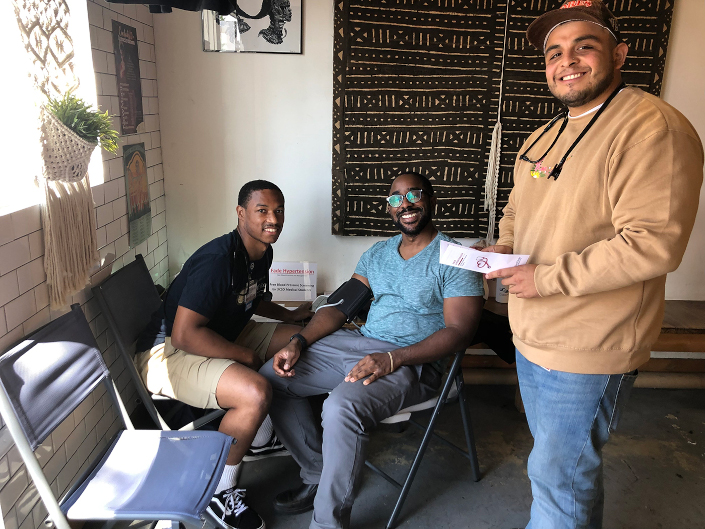 One of his proudest accomplishments during medical school has been helping to start a program, Fade Hypertension, that goes out to barbershops in communities of color to educate men on cardiovascular health and the importance of maintaining a healthy blood pressure. The program has been so successful in reaching an underserved demographic and building trust that it will live on as an academic elective after Vega and his classmates graduate.
"There are well documented reasons for medical mistrust in communities of color. We need to make sure we acknowledge that, respect that, but also work to change it," Vega said. "It's been my passion project over the last five years."
His next stop: a three- or four-year medical residency in emergency medicine, with the goal of staying in Southern California to practice.
"Anywhere I end up, I'll be blessed to be there. And the mission will continue: To serve the underserved."
Theresa Asuquo: Addressing health care disparities
Riverside native Theresa Asuquo likes to joke that she has been pre-med since she was 5 years old. Given that her mom is a nurse and her dad taught math and science, medicine has always felt like a natural calling.
When she began considering medical schools, UC's PRIME program jumped out. It reflected Asuquo's desire to bring health care to underserved California communities. It also afforded her the opportunity to earn degrees in both medicine and public health, setting her on a path to understand health disparities from a policy and population standpoint.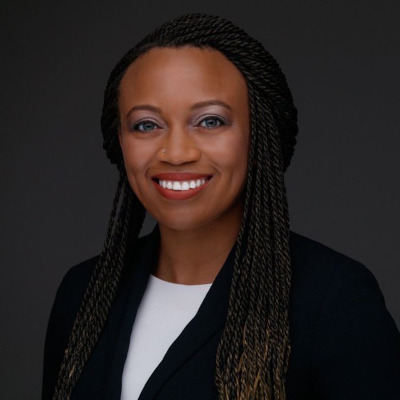 Over the course of the five-year program, Asuquo has thrown herself into an array of health equity projects, from working with San Diego's Black and LGBTQ communities to providing care to the uninsured and undocumented patients that come to the student-run free clinic. She also spent a year earning a Master of Public Health from Johns Hopkins in Baltimore, where she focused on health systems and policy.
"The program has allowed me to see how health equity can be achieved in a lot of different ways — whether that's through policy, advocacy, community service or mentorship," Asuquo said. "It has been a really great fit for me."
Together with other students, faculty and administrators, Asuquo also pushed the medical school to make health equity a bigger part of the curriculum for all students — not just those in the PRIME program — a change that is now being implemented.
"I think it's so important for medical students to have a better awareness of how to address health inequities. Exposing medical students to that, and the different ways they can get involved, is really important, especially now with COVID."
Like graduating medical students across the country, she now anxiously awaits Match Day on March 17, when she will find out where she will serve a medical residency in internal medicine and pediatrics. Her family will be there to cheer her on as she rips open the envelope to find out what the future holds. Her dream is to stay in California.
"It's a scary process, throwing all your everything into a computer algorithm and hoping the computer makes the best match for you," Asuquo said. "It's nerve-wracking but I'm also so excited."
Topics:
Share This:
Stay in the Know
Keep up with all the latest from UC San Diego. Subscribe to the newsletter today.