Take 10 With a Triton: Scott Gustafson is a Triton All the Way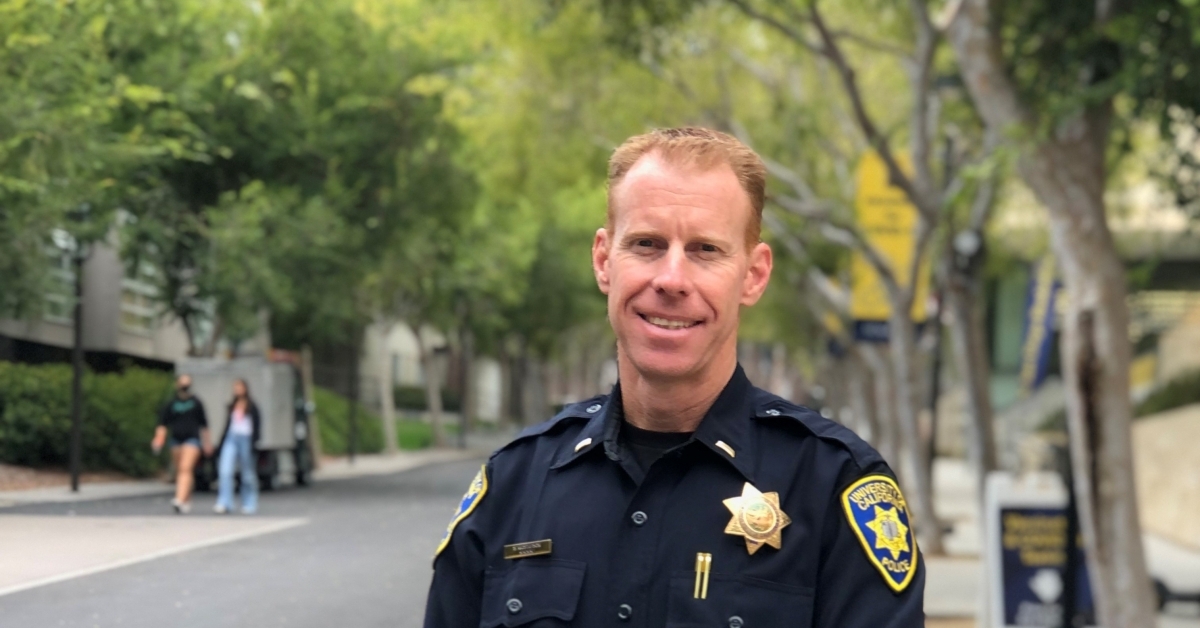 Published Date
By:
Share This:
Article Content
Name: Scott Gustafson
Position: Lieutenant, UC San Diego Police Department
Years at UC San Diego: Gustafson started as a student at UC San Diego 27 years ago and has been with the university ever since. While a student, he served as a Community Service Officer, worked as a coordinator of that program after graduation and then became a sworn officer in 2002, after attending police academy at the San Diego Regional Public Safety Training Institute at Miramar College.
What he does at UC San Diego: As Lieutenant, Gustafson oversees investigations, communications (for example, 911 dispatchers), training and the University Safety Official and Community Service Officer programs. He also advises on staffing levels and traffic flows during special events like the Sun God Festival or Commencement. In addition, he helps the police department move toward a more data-driven, community centric approach. Many police departments, including UC San Diego's, are finding ways to use community-based solutions, such as restorative justice programs or neighborhood courts, for the adjudication of nonviolent and low-level crimes. Gustafson shared that our campus police department recently joined a restorative justice program called the Beach Area Community Court, which allows people with low-level infractions to perform community service—usually a beach clean-up—in order to avoid the traditional criminal justice system. "Once community service is fulfilled, the city attorney dismisses their citation," he said. "The intent is to help people avoid having to pay a fine, avoid the court system and also remove arrests from their record."
What he loves about UC San Diego: "It's the people," said Gustafson. "We work collaboratively with the entire campus, so I've had the opportunity to work with a lot of our students over the years and serve on multiple committees—everything from behavioral consultations to event planning to the campus COVID-19 response—which has helped the police department build strong working relationships with our staff and faculty." He noted that officers participate in campus special events, meet with faculty, student and staff groups, share crime prevention and self-defense expertise, and more, to build open lines of communication, engagement and understanding.
Best advice received: "If something is worth doing, give it your best effort, don't do anything half-way." These words of wisdom were instilled in him by his parents, and something he's shared with his own two daughters, encouraging them to "never give less than their best" when it comes to academics and sports.
Something unique in his workspace: "I keep a picture of my daughters on my desk, it reminds me of home," he said.
His favorite spot on campus: "That's a tough one, but I would have to say Scripps Institution of Oceanography, because it's hard to beat those views and it's a beautiful spot to see bioluminescent waves," he said. "It reminds me of how lucky I am to work at such a great university."
Something most people don't know about him: Gustafson has been practicing Tae Kwon Do for decades. He is a sixth-degree blackbelt, and has also been teaching people of all ages since he was a teenager. When asked if he brings these skills to the self-defense classes the police department offers on campus, he said there was some crossover. "Some of the kicks, blocks and punches are similar," he admitted, but the RAD system is not a martial arts class.
If he had one day to do whatever he wanted: "I love family and I love the outdoors, so camping with my family would be my ideal day," he said. Fortunately, his family enjoys the outdoors, too, and they've camped and hiked all over the Sierra Nevada mountains. According to Gustafson, "It's a good family bonding experience."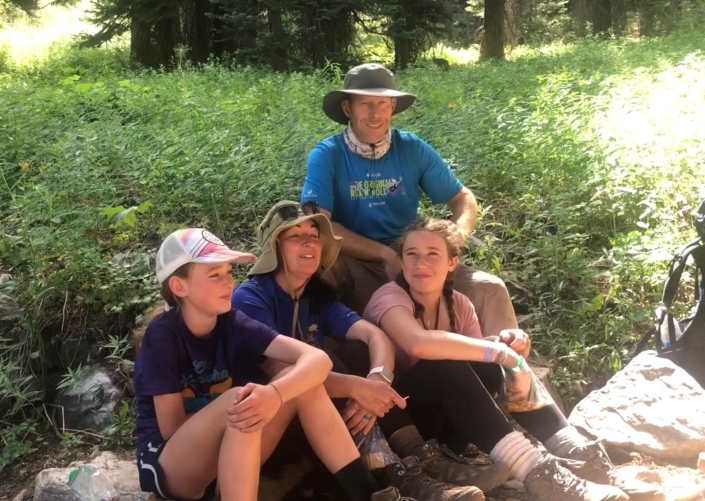 Stay in the Know
Keep up with all the latest from UC San Diego. Subscribe to the newsletter today.