Take 10 With a Triton: Meet Angela Song, a Lover of Dogs, Data Analytics and Disneyland
Name: Angela Song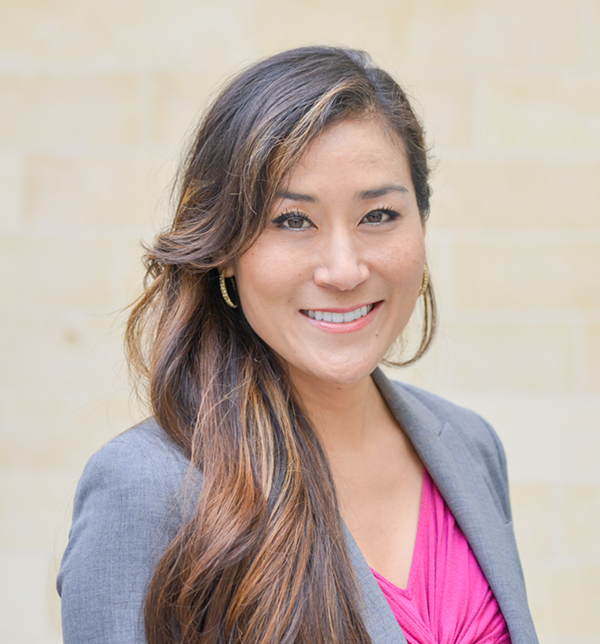 Position: Senior Director of the Office of Operational Strategic Initiatives (OSI); Leader of the OSI Tritonlytics Team
Years at UC San Diego: 20 years in January 2023
What she does at UC San Diego: As the senior director of OSI, Song helps spearhead strategic initiatives focused on continuously improving UC San Diego's operational efficiencies and strengthening the university's commitment to a service- and people-oriented culture. She's been with OSI since the beginning. When Chancellor Pradeep K. Khosla created the office in 2013, Song was one of three individuals selected from the Business and Financial Services (BFS) department to work with one of UC San Diego's external partners, McKinsey Consulting, on creating the university's inaugural strategic plan.
Before OSI, Song served as the director of Administration and Metrics in Business and Financial Services—a position she held since joining UC San Diego in 2003. She received her doctorate in Industrial and Organizational Psychology from UC Berkeley and her background in social science, data analysis, surveys and strategy management led to her role managing and overseeing internal performance metrics and campuswide surveys. Now, the surveys Song helped create—including the Staff@Work Survey which opened Aug. 16, the Student Satisfaction Survey and the Academics@UCSD survey—are key metrics of the Chancellor's strategic plans.
Song also leads the Tritonlytics team, an OSI working group that aims to transform raw data into valuable insights and accelerate action. Her expertise is a key reason that Tritonlytics' impact extends far beyond UC San Diego; the group assists other institutions nationwide in designing, administering and analyzing large-scale quantitative and qualitative surveys. Coast to coast, over 15 universities across four university systems participate in Tritonlytics' higher education benchmarking program, which analyzes customer service, staff/faculty engagement and campus climate.
What she loves about UC San Diego: Song was inspired by how quickly and collectively the campus jumped into action in response to the COVID-19 pandemic.
"Return to Learn is everything I love about UC San Diego; we collaborated, partnered, shared expertise and put aside our egos and titles to step up—and step back, when necessary—so that our campus could do more than just survive," Song said. "We were able to thrive during a global pandemic and let research and learning continue safely."
Even in the virtual era, Song felt the care and connections between staff, students and faculty at the university were strong. Many other campuses grew paralyzed; Song is proud of how our campus took the pandemic in stride.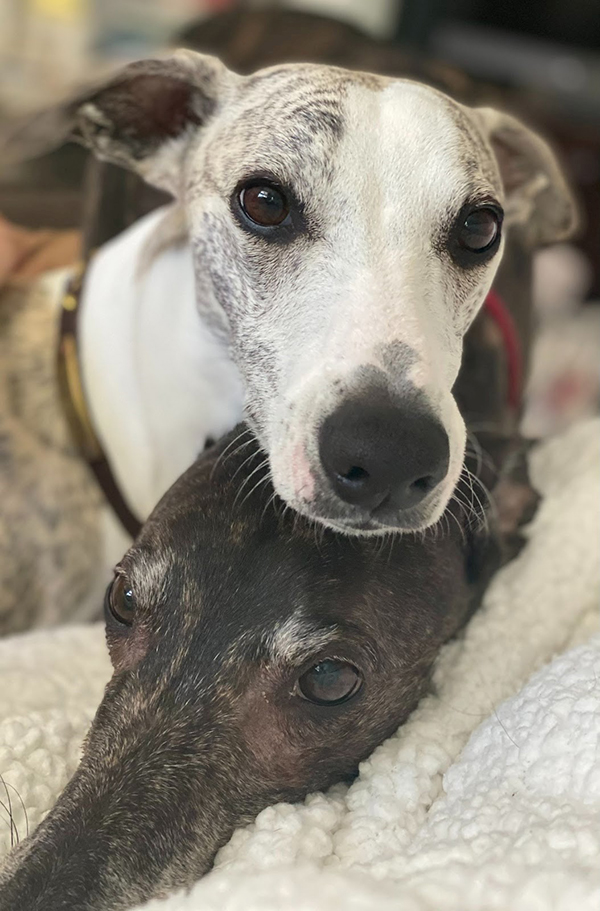 "UC San Diego shone as a beacon of hope that helped others to follow our lead," said Song. "Not only do we do things right, we do the right things too."
Best advice received: "Be grateful for everything," she shared with a smile. "Sometimes our greatest blessings are in disguise."
Something unique in your workspace: Song is known around the OSI office as an avid dog lover. Her ten-year-old "retired" greyhound, Bali, and her five-year-old whippet, Hobbes, are never more than a few feet away from her desk.
"They're always watching me and waiting for me to take a break so I can take them on a W-A-L-K-I-E," she shared with a laugh, spelling the word so her nearby pups wouldn't hear.
Favorite spot on campus: It's hard not to be a sunset lover, and Song is no exception. Near Scripps Pier, a few benches dot a patch of grass that looks out over the ocean. When she can, Song loves to catch a sunset there.
Something most people don't know about her: "Where we spend our free time is an indicator of what we're passionate about," she said. Her passions have led her to work with several non-profit organizations. As an elected board member of the Network for Change and Continuous Innovation, she helps higher education institutions across the country be transformative and agile lifelong models of learning. Song also serves as a board member of the Greater San Diego Whippet Association and volunteers with the Greyhound Adoption Center.
If she had one day to do anything she wanted: "I would go to Disneyland!" she said, grinning. "I haven't been to visit since the new Star Wars Land opened—I can't wait to go!"
Stay in the Know
Keep up with all the latest from UC San Diego. Subscribe to the newsletter today.