Take 10 With a Triton: Andy Hattala Has a Passion for Disney, Doherty and Sustainability
Published Date
By:
Share This:
Article Content
Name: Andy Hattala
Pronouns: He/Him/His
Position: Sustainability Coordinator for Housing, Dining and Hospitality
Years he has worked at UC San Diego: One year
What he does at UC San Diego: As the sustainability coordinator for HDH, Hattala consults on sustainability and works to promote sustainable practices within HDH and beyond. He graduated from UCLA with a bachelor's degree in political science, and found an inspiration that took him on an unconventional path to his current role. "While working in housing and dining at UCLA I discovered a passion for sustainability," he recalled. "I earned a sustainability certificate from UCLA Extension and looked for any and all initiatives that I could participate in through my work."
Hattala works with the EcoNauts, HDH's student sustainability employees, to host events, manage projects and help the university reach its sustainability goals. They've been focused on greening the annual student move-out, creating multiple opportunities to capture and reuse materials.
In 2022, the team donated 1,000 pounds of non-perishable food to the Triton Food Pantry and nearly a ton of food (1,981 pounds) to the local food bank. In addition, the team captured approximately 35 tons of nonfood donations and 60 tons of recyclables.
"Last year was one of the first full-scale move outs since the start of the pandemic," noted Hattala. "HDH is building upon that success and anticipates even more participation and preservation of resources. We target these initiatives based on move out trends and to try to encourage earlier planning, preparation and waste diversion."
The EcoNauts spread the word to students through a series of reels and stories for Instagram. They share sustainable packing and move out tips, and created a black-and-white silent movie on e-waste disposal. "We would love more support and ideas," Hattala said. "Next year, the team hopes to add an organized organic composting effort to move out."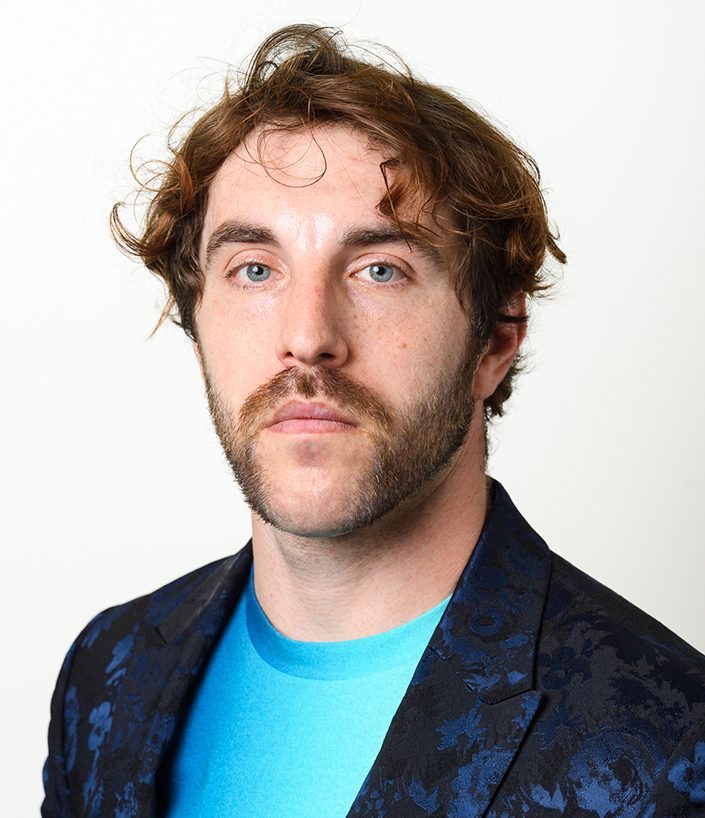 What he loves about UC San Diego: Hattala said he loves the people and the sustainability programs unique to the university's dining program. "UC San Diego is the only university I am aware of that has a reusable container program, Triton2Go," he shared. "That is unique and has prevented over 2.7 million single-use containers from going to the landfill, which is a big deal."
Best advice he has received: Given that he works in sustainability, "Always leave something better than you found it," is a natural. He also shared another piece of advice that everyone can benefit from, "Don't let the pursuit of perfection delay doing good."
Something unique in his workspace: Hattala has two five-gallon Bokashi bins in his office. Bokashi is a composting process that uses microorganisms known as "Bokashi bran" to ferment organic food waste and create a soil enhancer, "The EcoNauts and I place any acceptable food waste and organic material into the bins, secure them and allow the bins to break down the materials for future use as a soil additive."
Something most people don't know about him: He said that he is a "fairly open book," but named Shannen Doherty as his favorite celebrity, "I like the original "90210," and I'm old enough that I saw "Charmed"—she was the original Prue." He added, "Anytime she gets kicked off a show, the show gets worse."
If he had one day to do whatever he wanted: Hattala is a Disneyland Resort Magic Key holder, so his ideal day actually looks a lot like every Friday for him. "I would engage in some sustainable work and go to Disneyland, but this is a typical Friday!" he laughed. "I love my work. It's meaningful to me and I have the flexibility to pursue both my sustainability dreams and make time for Disney."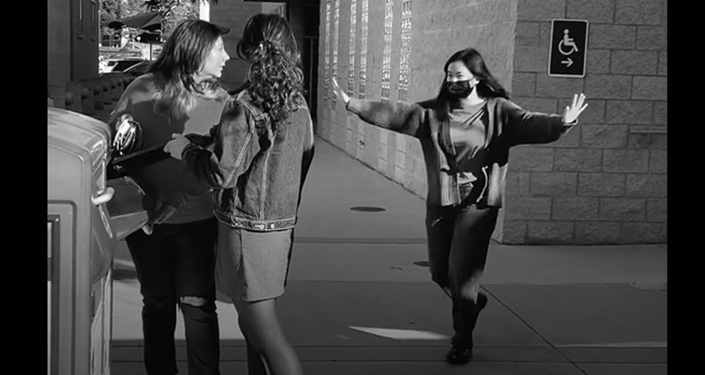 Stay in the Know
Keep up with all the latest from UC San Diego. Subscribe to the newsletter today.