Tahini Brings Middle Eastern Street Food to Campus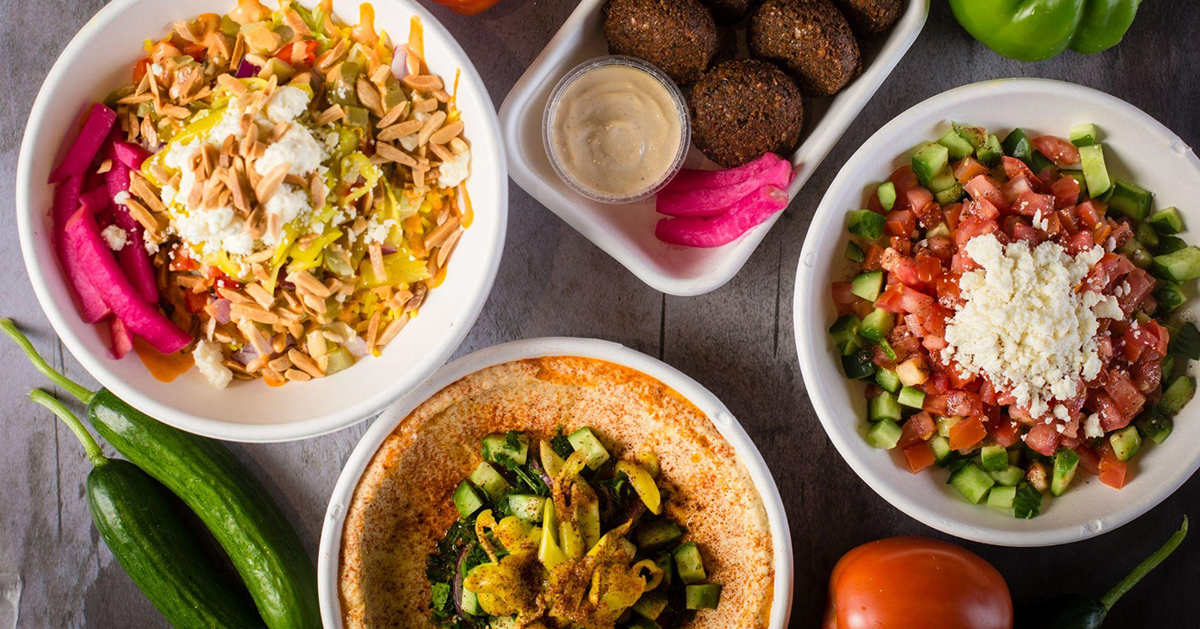 By:
Media Contact:
Published Date
By:
Media Contact:
Share This:
Article Content
Opening a Middle Eastern restaurant was never in Osama Shabaik or Mahmoud "Moody" Barkawi's plans. The long-time friends attended high school together in central San Diego but were pursuing different paths; Shabaik was a budding lawyer and graduate of Harvard Law School, and Barkawi was applying for positions in law enforcement after finishing up a degree in criminal justice at San Diego State University. Still, they had a shared sense of nostalgia for the Middle Eastern street food of their childhoods.
"We had always talked about starting a restaurant," Shabaik explained. Both founders grew up taking frequent trips to their parents' home countries—Egypt and Syria respectively—where they ate their fill of street foods like shawarma. "We always lamented not being able to get that kind of food here, and so we wanted to bring the experience of authentic Middle Eastern cuisine to San Diego."
In 2013, Shabaik and Barkawi traded law and law enforcement for falafel and farmer's markets, opening Tahini as a street food stand before setting up shop on the side of a gas station. From there, they moved to their first brick-and-mortar shop in Kearny Mesa in 2017, attracting customers from around the area, including many UC San Diego students. But students (and faculty and staff) no longer need to leave campus to fulfill their cravings for authentic Middle Eastern food, because Tahini is now a cozy restaurant tucked in the corner of UC San Diego's North Torrey Pines Living and Learning Neighborhood.
Visitors can choose from build-your-own pita sandwiches made with fresh, house-baked bread, salads or bowls, house specials or "munchiez," Tahini's wide selection of appetizers. Those who opt to craft their own creations can choose from falafel, chicken or steak shawarma for protein and add-ons including red onions, kalamata olives and pepperoncinis, before topping their meal with one of Tahini's six sauces (four of which have, of course, a tahini base).
For those who would rather order one of the "house favorites," Shabaik recommends the Esquire: a chicken shawarma pita sandwich stuffed with fries, a parsley mix, tomatoes and pickled cucumbers, and drizzled with garlic sauce and Sriracha tahini. If you're interested in appetizers, the Tahini fries topped with tomatoes, red onions, two kinds of peppers, olives, feta cheese and garlic and tahini sauces are a fan favorite.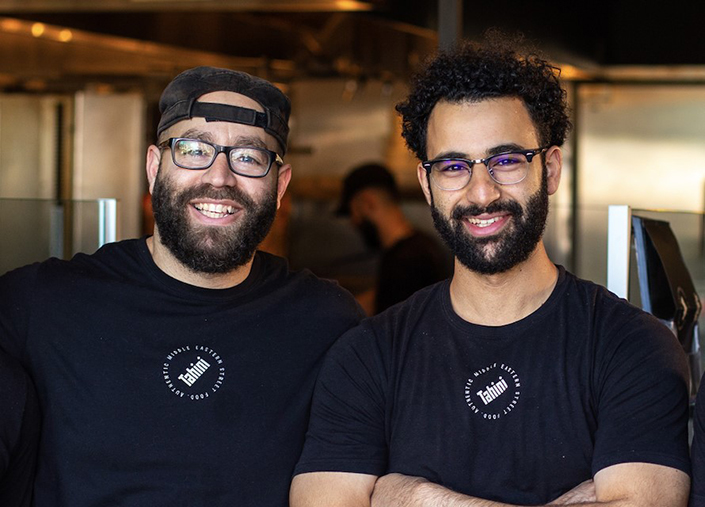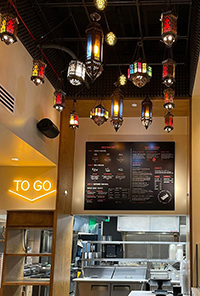 Shabaik – as an alum of UC Irvine and whose siblings attended UC San Diego – knew early on that he wanted Tahini's new home to be on campus. With both Shabaik and Barkawi having friends who attended UC San Diego, the personal connection to campus and support from students was a large draw for the restaurateurs.
"Even before we opened, I would often be on campus and see the excitement on people's faces," Shabaik said. "Then ever since we opened, many people have come to us and told us how great it's been to have authentic Middle Eastern cuisine on campus. The reception from the students, faculty and staff has been the most rewarding part about coming to UC San Diego."
Address: 9625 Scholars Drive N., Suite 0113, La Jolla (across from Blue Bowl)
Hours: 10:30 am - 8 pm Mon-Fri, with online ordering available.
View the menu here
Visit Tahini's website
Stay in the Know
Keep up with all the latest from UC San Diego. Subscribe to the newsletter today.