2022 Triton Holiday Gift Guide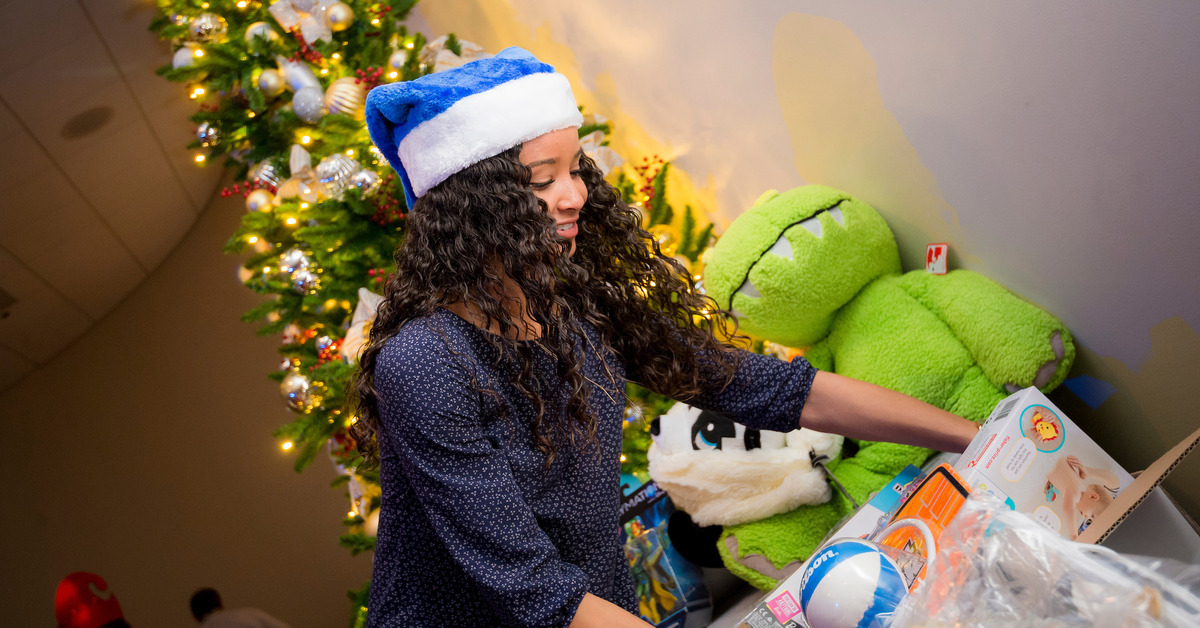 Published Date
By:
Share This:
Article Content
It's that time of year again—houses are decked with festive decor, merry music fills the air and everyone is busy searching for the perfect presents for family and friends! To kick off the season of giving, we have compiled a gift guide featuring products and experiences from UC San Diego faculty, alumni, innovators, entrepreneurs and more.
There is sure to be something for everyone on your list—from sustainable footwear and unique pet accessories to game day tickets to cheer on our Division I scholar athletes.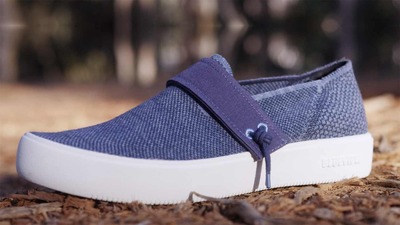 For the Conscious Consumer
Treat someone to a gift that is both stylish and sustainable with Blueview footwear, the world's first biodegradable shoe. The innovative plant-based shoes are the result of six years of research and experimentation from a group of UC San Diego professors: Stephen Mayfield from the Department of Molecular Biology alongside Michael Burkart and Robert Pomeroy from the Department of Chemistry and Biochemistry.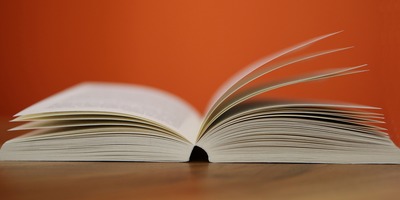 For the Book Worm
Support UC San Diego's alumni community by gifting a book from one of the many talented writers who have graduated from the university. Critically acclaimed screenwriter and author Rex Pickett's '76 (B.A. in Special Projects) newest book "The Archivist" is a mystery thriller, which takes place in a fictionalized version of UC San Diego's Geisel Library. "RESET" is the debut sci-fi novel from author Sarina Dahlan '98 (B.A. in psychology and visual arts), set in a post-catastrophic world where memories are erased every four years to preserve peace. For lovers of young adult fiction, the latest book "A Shot at Normal" from novelist Marisa Reichardt '95 (B.A. in English) tells the story of a teenage girl who fights for the right to be vaccinated.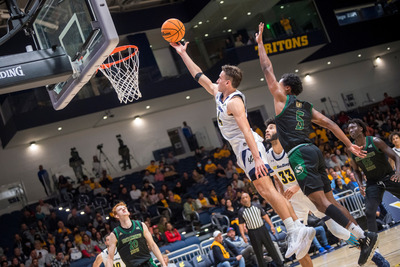 For the Sports Fanatic
Cheer on our Division I scholar athletes by purchasing tickets to an upcoming athletic event. At LionTree Arena, fans can catch our Women's and Men's Basketball teams as they play against Long Beach State, UC Irvine, CSU Bakersfield, UC Santa Barbara and more. Pair game tickets with some of the latest licensed Triton branded gifts and apparel, ranging from baseball caps and beanies to T-shirts and mugs.
For the Beauty Guru
Founded two years ago by UC San Diego biology alumni Mei-Lon Jimenez '01 and her sister Toni Jimenez, Chica Beauty provides simple beauty solutions that center around empowering women and recognizing their inner beauty and confidence. The Latinx-founded beauty brand offers cruelty-free products such as lipgloss, mascara, blush and more. With every product purchased, Chica Beauty donates a portion of proceeds to a rotating cast of organizations through its Chica Gives Initiative.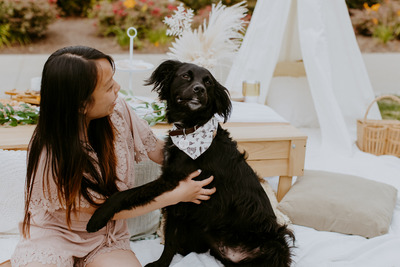 For the Pet Lover
UC San Diego economics alumna Alice Chen '15 is the founder behind Cookies & Co., a San Diego-inspired handmade pet accessories company. Combining Chen's love for pets and crafting, Cookies & Co.'s online boutique offers shoppers an array of dog bandanas, collars, leashes and more. Plus, 10 percent of each order is donated to local animal rescues to help support pets looking for their forever home.
For the Person Who Has Everything
Every year, researchers and staff at UC San Diego's Scripps Institution of Oceanography discover new species of marine creatures. Now, they are offering donors the opportunity to name some of their newly discovered ocean life. Starting at $5,000, the names can be selected for yourself, a friend or family member, before being introduced in scientific publications to establish the new species name permanently.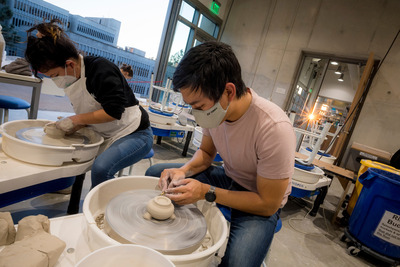 For the Artist
At the UC San Diego Craft Center, artists of all skill levels can tune into their creative side with courses and workshops ranging from pottery wheel throwing to surfboard shaping. Stop by the new 11,000-square-foot facility to browse a selection of artist-designed dish towels, scarves and other items that would make great presents for a loved one—or treat yourself to something special by registering online for an upcoming course.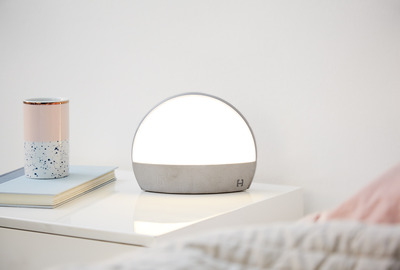 For the Person Looking to Rest and Recharge
Developed to help you sleep better and wake up feeling refreshed, Hatch Restore is a smart sound machine alarm clock created by psychology alum Ann Crady Weiss '93. The device pairs with a companion Hatch Sleep app, which allows users to personalize evening and morning routines, set a gentle alarm, play soothing sleep sounds and more.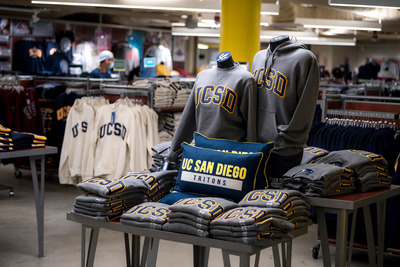 For Every Triton
The UC San Diego Bookstore has kicked off its annual holiday sale, offering shoppers great discounts on books, clothing, musical instruments and more. Through Dec. 23, visit the bookstore in-person or shop online to check out the festive deals and suit up your friends and family in the latest Triton gear.
Stay in the Know
Keep up with all the latest from UC San Diego. Subscribe to the newsletter today.