Sonya Neal Named Inaugural HHMI Freeman Hrabowski Scholar
Biologist selected for the first cohort of a new program that supports diversity and inclusion in science
Published Date
By:
Share This:
Article Content
University of California San Diego School of Biological Sciences Assistant Professor Sonya Neal has been named by the Howard Hughes Medical Institute (HHMI) as an inaugural Freeman Hrabowski Scholar. She becomes one of 31 scholars across 22 U.S. institutions in an initial cohort of outstanding early career faculty in science who have potential to become leaders in their research fields and to create diverse and inclusive lab environments.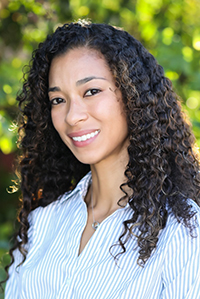 Neal, a faculty member in the Department of Cell and Developmental Biology, investigates mechanisms related to misfolded proteins in cells and how organisms handle such potentially toxic threats.
Freeman Hrabowski Scholars will be appointed to a five-year term, renewable for a second five-year term after a successful progress evaluation. Each scholar will receive up to $8.6 million over 10 years, including full salary, benefits, a research budget and scientific equipment. In addition, they will participate in professional development to advance their leadership and mentorship skills.
HHMI named the program in honor of Freeman A. Hrabowski III, president emeritus of the University of Maryland, Baltimore County, and a major force in increasing the number of scientists, engineers and physicians from backgrounds underrepresented in science in the U.S. The Freeman Hrabowski Scholars Program represents a key component of HHMI's diversity, equity, and inclusion goals. Over the next 20 years, HHMI expects to hire and support up to 150 Freeman Hrabowski Scholars—appointing roughly 30 Scholars every other year for the next 10 years. The Institute has committed up to $1.5 billion for the Freeman Hrabowski Scholars to be selected over the next decade.
"Each of our Freeman Hrabowski Scholars has demonstrated their unique potential to advance cutting-edge science and carve out pathways for the inclusive development of postdocs, students and other researchers," said HHMI vice president and chief scientific officer Leslie Vosshall. "We are thrilled to welcome this inaugural cohort to HHMI, and we are proud to support each Scholar's contributions to the broader scientific community in the years to come."
HHMI anticipates that scholars will work toward becoming leaders in their field and believes that, by fostering equitable and inclusive environments in their labs, scholars will provide a strong foundation for their trainees' future success in science.
"The Freeman Hrabowski Scholars program reflects HHMI's continued commitment to supporting people, not projects," said HHMI president Erin O'Shea. "We aim to provide scholars with the resources they need to pursue scientific breakthroughs and empower others to ask critical research questions. In this way, our scholars are well positioned to make an indelible impact on the future of science."
More about Sonya Neal's research:
Over the last decade, the rhomboid superfamily of proteins has been uncovered as regulators of diverse membrane-related processes, and yet almost nothing is known about the molecular mechanism by which they carry out their functions. Neal strives to understand the widely conserved rhomboid proteins by leveraging yeast, human cells and zebrafish for complete characterization of rhomboid proteins at the mechanistic, cellular and organismal level. Ultimately, her research holds great promise in revealing new fundamental mechanisms, which will be harnessed to tackle rhomboid-related diseases.
The full list of inaugural Freeman Hrabowski Scholars is available at HHMI's website.
— Adapted from an HHMI release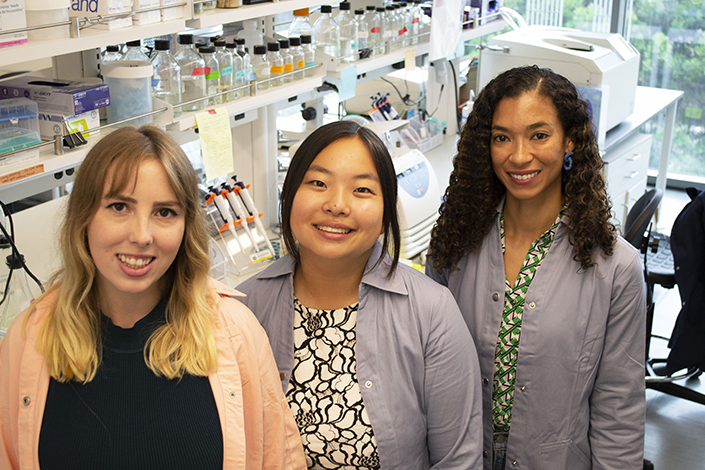 Stay in the Know
Keep up with all the latest from UC San Diego. Subscribe to the newsletter today.