Small Screen, Big Opportunity
Starring in the new Disney+ series "Big Shot," professor Richard Robichaux brings the lessons of TV acting to his students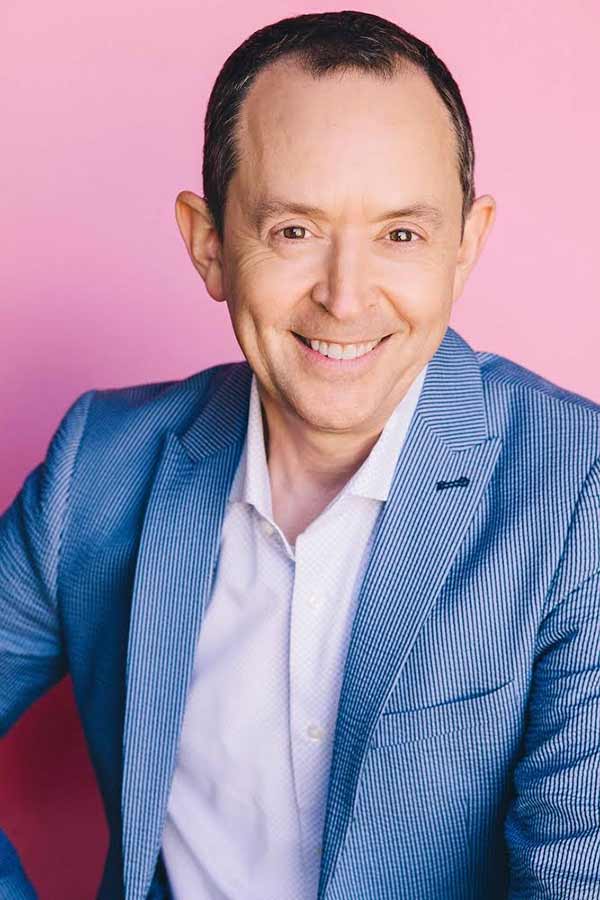 When actor and professor Richard Robichaux was in production for the new Disney series "Big Shot," he often brought back lessons from set to his classroom—a common practice for graduate students in the Department of Theatre and Dance.
"Working on 'Big Shot' is so much fun, and getting to share that with our students motivates me to do even more for them," said Robichaux, part of the MFA acting faculty at UC San Diego. "The series is the story of second chances, which we could all use right now."
The show also hits close to home, quite literally. "Big Shot," starring Robichaux, John Stamos, Yvette Nicole Brown and Jessalyn Gilsig, is set in an elite, all-girls private high school in La Jolla. The 10-episode series premiers Friday, April 16 on the studio's streaming channel, Disney+.
"Because of my work on screen, I'm able to bring in top guests from the television and film world," said Robichaux. "All the faculty at the Department of Theatre and Dance do this for their students. It is a big reason students want to study with us."
Stamos—whose "Big Shot" character gets fired from the NCAA and then recruited to coach the high school's basketball team—gave high praise to Robichaux, saying he was "one of the most pliable actors" with which the seasoned veteran has ever worked. Robichaux has starred in multiple high-profile movies including "Ocean's 8," "Where'd You Go Bernadette" with Cate Blanchette, and the Oscar-nominated "Boyhood." For television, he has appeared in "Better Off Ted" and "Unbreakable Kimmy Schmidt," among others.
Filming for "Big Shot" was particularly difficult, as Robichaux said they followed strict safety protocols that changed the typical way actors interacted with one another. The changes, including being "off-mask" only when the cameras were rolling, added a lot of pressure, but Robichaux said the cast and crew navigated well.
"Richard is 'joy walking,'" said Brown, best known for her television roles in "Community," "The Mayor" and "The Odd Couple." "He's such a great actor that, even if I know what his lines are, I never know what bit of silliness or gravitas or magic he's going to bring to them. The gift of working with him has been a masterclass."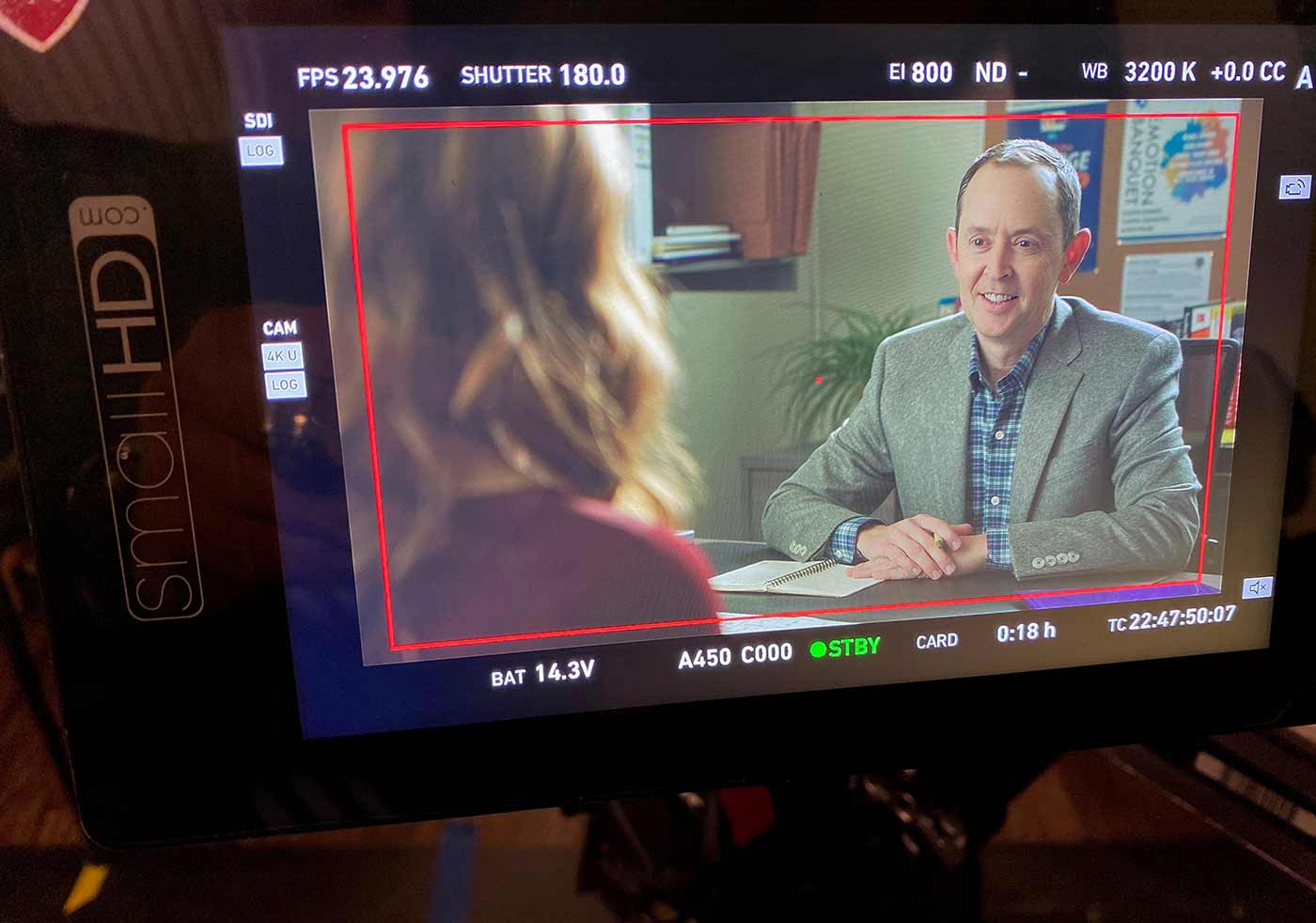 In "Big Shot," Robichaux plays George Pappas opposite Stamos's Marvyn Korn, a school counselor who gets his nose into everything. Stamos said Robichaux was put to the test when producer David E. Kelley quickly changed direction of the character during rehearsals, creating more demands on the actor.
"Without missing a beat, Richard created—recreated—a character to rival my Marvyn, resulting in some of my favorite scenes," Stamos said. "To act with him is like playing music with a great musician, or sports with a great athlete. He's a consummate pro whom I learn something from every time I act with him."
It's this skill—and how readily the actor-professor presented the practical, industry lessons to students—that has been an incredible asset, especially as the pandemic has halted and, in many ways, decimated the theater industry. Companies across the United States have been hit hard, with many finding a long path to resume in-person productions while protecting actors, crew and audiences. Several, including the Department of Theatre and Dance, temporarily moved their work online, in many ways mimicking film or television.
"When I teach acting at UC San Diego, I am always referring to how we would do this on camera as well as on stage," Robichaux said. The department offers Professional Prep, Business of Acting and Acting for the Camera as specific courses, which help prepare students for acting in TV, commercials and voice overs, as well as auditioning for agents and casting directors. "A modern actor has to be trained to move between stage and screen effortlessly," he said.
There is some difference, of course. Robichaux said TV and film are much faster processes than the longer rehearsal schedules provided in theater, and recording out of chronological order can be disorienting for stage actors who are used to performing night after night for longer show runs. In fact, Robichaux said TV and film work can often be done in a day or two.
Anthony Adu is a current student of Robichaux, graduating with his MFA this year. While he came to UC San Diego thinking he was a theater-actor only, he said watching Robichaux navigate his career on film while leading classes in the department taught him many important lessons, and he is now interested in film and television work, too.
"Grad school gives us so many tools, and sometimes it feels like you have to show all of your cards every time you act. However, I learned that sometimes all it takes is one tool … to allow you to surf the wave, to see where it takes you," Adu said. "Through Richard, I've learned that acting is about ease and simplicity."
Adu also said Robichaux taught him about the business of the industry, including value in being an actor, when to say no and being paid for creating quality work. Robichaux even gave Adu advice about a contract the student received for an acting gig, and Adu said one of his biggest career lessons was recognizing and "stepping into" his personal value.
"I will always love theater, of course, but I've found a new love for being on camera and I am pursuing that fervently. I leave UC San Diego feeling very capable of standing in my process and business as an actor, both on screen and on stage," Adu said.
Adu will join numerous department alumni who have created unique career paths away from the stage, including voiceover actors Joy Osmanski MFA '03 and Andres Paul Ramacho '13. There's Marsha Stephanie Blake MFA '01, who found success with "Orange Is the New Black" and received a Primetime Emmy Award nomination for her work on the Netflix series "When they See Us," and Zoe Chao MFA '11 who, incidentally, worked with Robichaux in "Where'd You Go, Bernadette."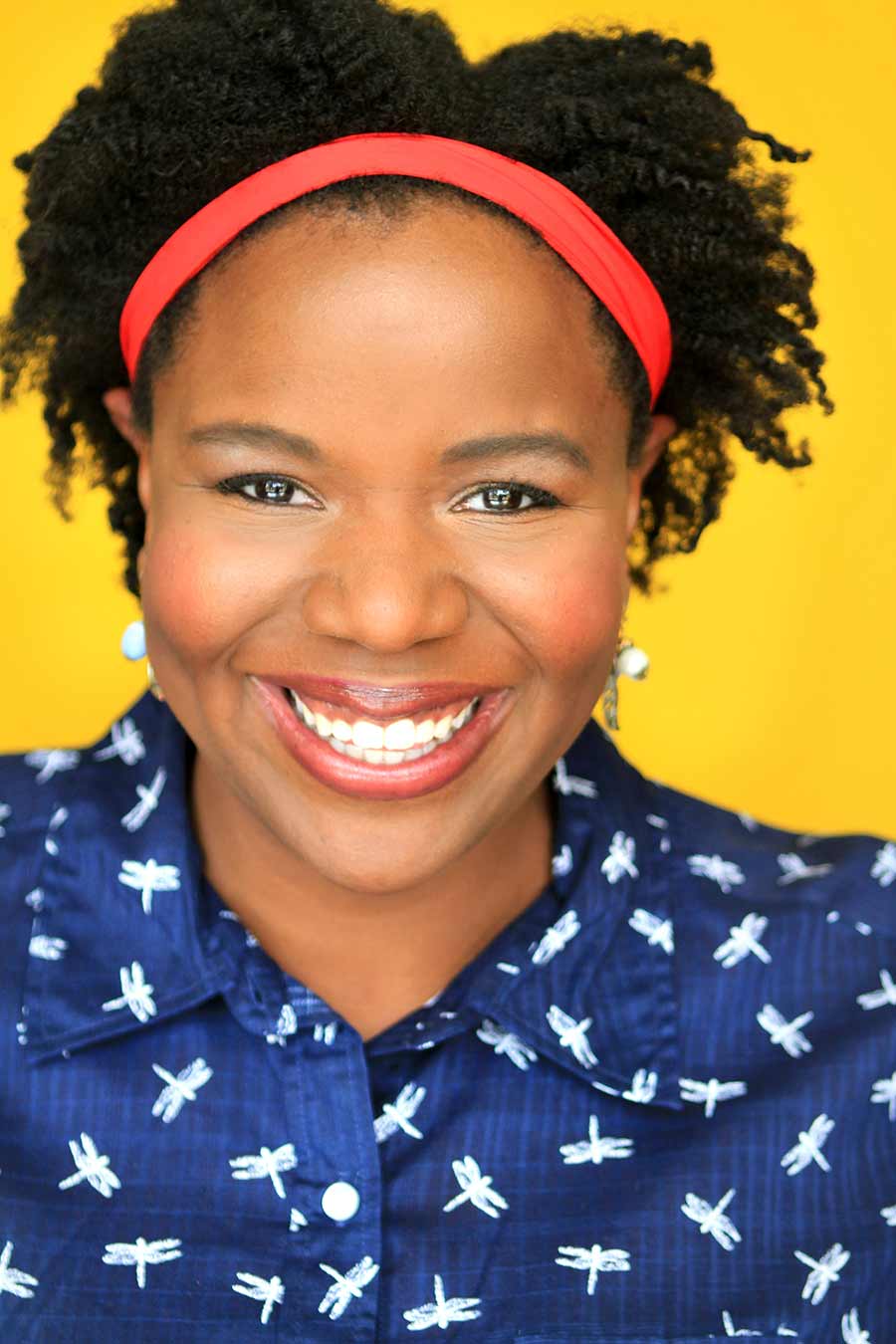 Another prominent alum on screen is Liz Jenkins MFA '08, who is now a recurring cast member on the ABC hit "Black-ish." Jenkins has played the character of Principal Biggs since 2018, and additional TV credits include "How to Get Away with Murder," "American Horror Story" and "Southland." After graduating, she moved to Los Angeles.
"I often found myself tapping into my emotions in a healthy way, while in grad school. Not putting myself in a space to relive them, necessarily, but being able to utilize my experiences as Liz," Jenkins said. "There was a huge sense of 'What are Liz's experiences, and how are they distinctive?' That just drives my work here in LA, specifically my comedy. It's out there, but it's me—it's unapologetically me."
As "Black-ish" continues and "Big Shot" premieres, both Jenkins and Robichaux said they have having a lot of fun, in spite of the pandemic. Jenkins in particular said she had to remind herself to stay calm during a year of uncertainty, and trust that auditions and work would return safely. Being a part of the "Black-ish" family, she said, was a blessing.
"My advice for anyone entering is, if you can, stay in it. Sometimes it might make sense to leave if that feels right for you, but I don't know a lot of actors that regret chasing this dream in the long run," she said. "You have to find the joy along the way. I promise it's there."
Stay in the Know
Keep up with all the latest from UC San Diego. Subscribe to the newsletter today.