SDSC Director Michael Norman Named to Federal Task Force for Advancing Artificial Intelligence
Computing power for data analysis and cloud computing resources supportive of R&D are among group's objectives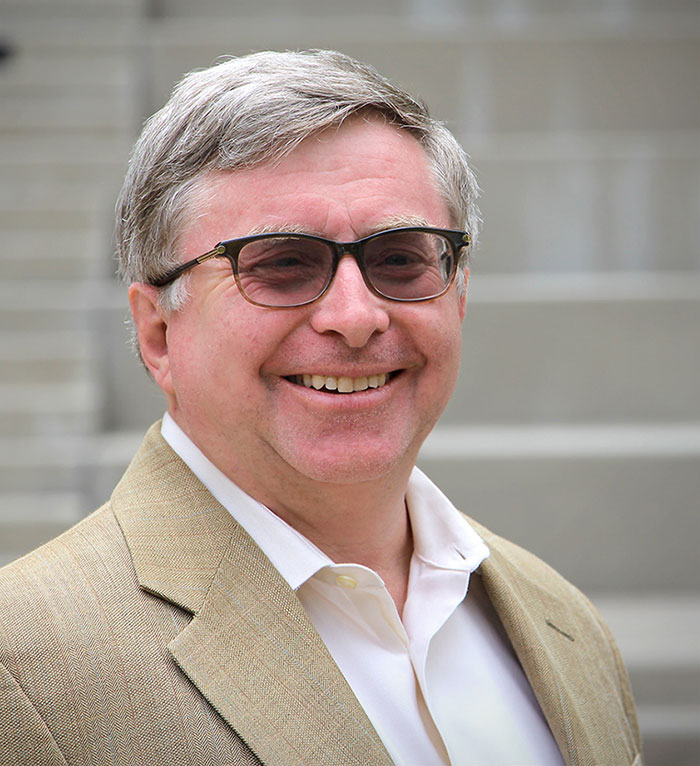 Published Date
Article Content
Director of the San Diego Supercomputer Center, and a Distinguished Professor of Physics at UC San Diego, Michael Norman has been appointed to the National Artificial Intelligence Research Resource (NAIRR) Task Force. This initiative announced recently by the Biden administration supports AI researchers' access to federal data in order to keep the U.S. at the forefront of emerging technology.
"UC San Diego's faculty have a history of being called to contribute significantly to our nation's thought leadership on a variety of policy, economic, scientific and social issues," said UC San Diego Chancellor Pradeep K. Khosla. "Professor Norman's expertise in the computer simulation of astronomical phenomena using supercomputers, and the development of the numerical methods to carry them out, will provide the NAIRR taskforce first-hand knowledge to better understand how researchers collaboratively use data analysis and cloud computing in their fields."
According to the National Artificial Intelligence Initiative Office, the NAIRR is envisioned as a shared computing and data infrastructure to provide AI researchers and students compute resources and high-quality data, along with appropriate educational tools and user support. The goal for NAIRR is to democratize access to resources and tools that fuel AI research and development, expanding the ability of academia, industry and government to explore innovative ideas for advancing AI in a range of scientific fields and disciplines.
The NAIRR Task Force is comprised of 12 members, including Norman, from academia, government and industry. Led by officials from the White House Office of Science and Technology Policy (OSTP) and the National Science Foundation (NSF), the task force's mission is to submit reports to Congress addressing a range of topics that include the appropriate ownership/administration of the NAIRR; requirements for security; assessments of privacy, civil rights and civil liberties requirements; and a plan for sustaining the resource, including through public-private partnerships.
"I am honored to be selected to serve the nation's interest in this important initiative. I look forward to working with my fellow task force members to discuss needs, capabilities and opportunities for investment in the AI space," said Norman.
The National AI Initiative Act of 2020 called for the NSF to work with OSTP to form the NAIRR Task Force to investigate the feasibility of establishing a NAIRR, and to develop a roadmap outlining how such a resource could be established and sustained. Throughout its work, the task force will consult a range of experts and stakeholders from government agencies, private industry, academia and civil and disabilities rights organizations. It will also be informed by ongoing interagency efforts.
Last week, the U.S. Senate passed a bipartisan bill to invest $250 billion in technology research and development; the House is considering similar legislation.
As of July 1, Norman will resume his full-time role as a member of the faculty in the Department of Physics at UC San Diego. He will remain, however, a principal investigator at SDSC, where Frank Würthwein will serve as interim director until a permanent director is named.
Stay in the Know
Keep up with all the latest from UC San Diego. Subscribe to the newsletter today.