New Merkin Fellowship Program Expands Global Research Opportunities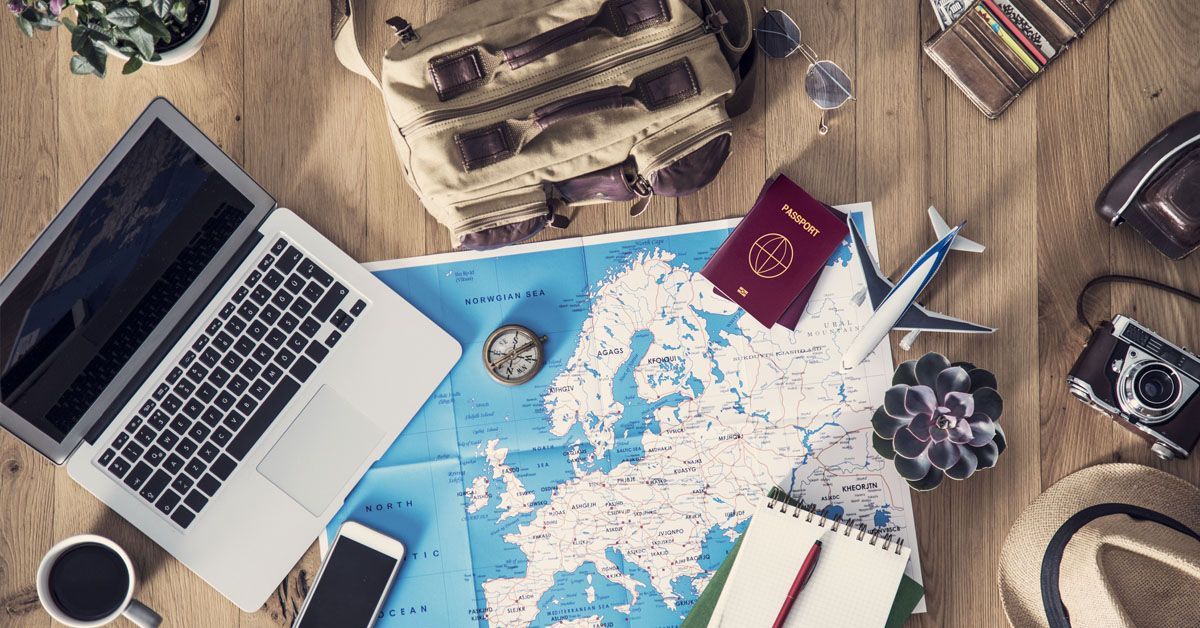 Published Date
By:
Topics:
Share This:
Article Content
Could examining ancient human tissue provide clues into how the measles virus first emerged? Can glowing fluorescent molecules become a reliable way to spot the development of Alzheimer's disease decades before symptoms show? These big questions call for collaboration across continents—and a new fellowship program at UC San Diego is making it possible. Graduate students engaging in interdisciplinary translational medicine research are able to work globally through the new Merkin Graduate Fellows Program. The program was recently established with a generous gift from Richard Merkin, MD, CEO and founder of Heritage Provider Network, the largest physician-owned and operated integrated health care delivery system in the U.S.
The program is designed to enrich the experiences and professional futures of graduate students while advancing new methods of patient-centered care. These values align with the lifelong work of Merkin; "The goal of this fellowship is to provide unique opportunities for graduate students to engage, interact and establish a global network of problem solvers, potentially finding cures for the world's leading medical diseases," he said. "I'm truly excited to learn and share the results of their important work; the possibilities are limitless."
Spending time conducting research abroad can spark new ideas, diversify perspectives and offer rare opportunities to collectively develop new techniques to improve health care worldwide. To participate, UC San Diego graduate students are invited to propose a project that supports the translation of medical research to patients and the community at large. Scholars have the flexibility to choose which international partners they would like to join for a period of three to six months. Thanks to the fellowship, participants receive tuition and fee coverage for the quarter(s) they are abroad, and a monthly stipend to cover all travel and living expenses.
The fellowship program offers graduate students the freedom to pursue intensive research on health issues of global magnitude. "Dr. Merkin's generous and visionary gift provides our graduate students with a one-of-a-kind opportunity to enrich their educational experience through research abroad," said Dean of Graduate Education and Postdoctoral Affairs James Antony. "Not only will participation in this program impact our students personally and professionally, but the intentional exchange of information, techniques and best practices will accelerate advances in translational medicine around the world. We are deeply grateful to Dr. Merkin for his support of this innovative program."
Fellows find new perspectives from global peers
Since the fellowship began in Fall 2022, several scholars have already hopped on a plane and immersed themselves in exciting research alongside international partners.
Chemistry and biochemistry doctoral candidate Kristine Teppang started the year at the University of Fribourg in Switzerland. Her goal is to (quite literally) shine a light on the presence of protein molecules that serve as early signs of the onset of Alzheimer's disease. This is done by creating fluorescent molecules that detect pathogenic forms of the protein. Such research could make it possible to diagnose a patient years before the disease begins impacting their daily life.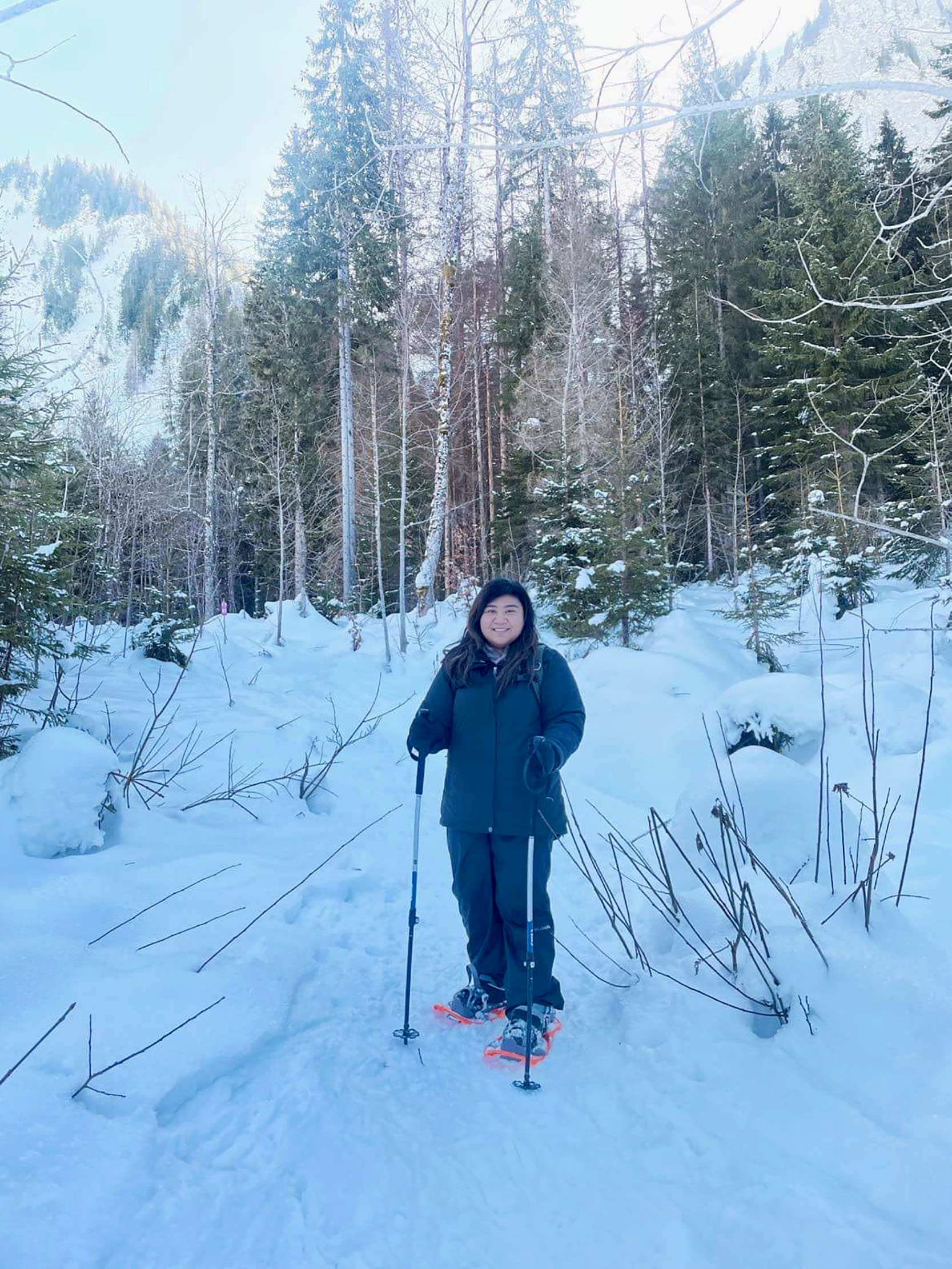 This is done by creating fluorescent molecules that travel in bodily fluids searching for amyloid protein cells that don't look quite right. Such research could make it possible to diagnose a patient years before the disease begins impacting their daily life.
So far, the most rewarding part for Teppang has been the chance to learn and use new techniques and instruments in her research. "Learning how to use state-of-the-art instrumentation not available to me otherwise has been a valuable part of my experience abroad. And with expertise in different fields, it is always fun to come up with new ideas and learn different perspectives on how to answer the same scientific question."
Teppang is also motivated by the fact that her international collaborators will continue the project in new directions. "This time together has allowed us to learn from each other and collaborate on ideas for future experiments," she said.
Jonathan Pekar, a doctoral candidate in bioinformatics and systems biology, is also energized by learning from global experts in the field. He is currently at Helmholz Institute in Germany, working on mapping the pathway of ancient measles genomes.
Together with international colleagues, Pekar is working to discover how and when the measles virus appeared and evolved by examining archival human tissues for remnants of the virus. "I hope to understand when measles emerged and how the genomic diversity of this virus changed after we started vaccination campaigns in the mid-to-late 1900s," he explained.
To accelerate the investigation, Pekar is collaborating with leaders in the field of pathogen paleo genomics and disease outbreak surveillance. He infuses his specialty in bioinformatics to provide a different lens to the work. "Bioinformatics and systems biology provide the tools to answer fundamental questions in evolutionary biology, as many of the interesting problems require computational and statistical analysis, especially when complex and/or numerous genomes are involved."
This work is a passion for both Teppang and Pekar; their work won't stop once they have their degree in hand. After finishing her degree, Teppang would like to work at a pharmaceutical company to focus on research that accelerates treatment or earlier disease detection. And Pekar intends to pursue a postdoctoral position to continue researching the history of viruses, particularly those that spill over from animals to humans.
Doctoral students who are interested in applying to the program are invited to submit a proposal by May 1. Learn more about eligibility, the application process and program expectations.

Topics:
Share This:
Stay in the Know
Keep up with all the latest from UC San Diego. Subscribe to the newsletter today.