Report Highlights Partnership to Spur Innovation in Southern California
Accelerating Commercialization of Cost-Saving Health Technologies
Published Date
Article Content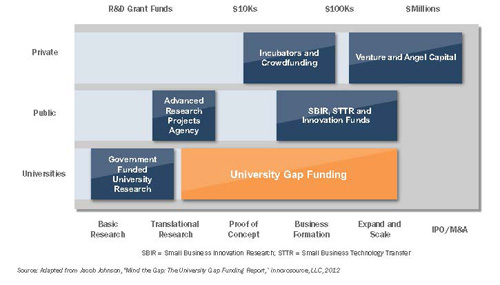 A web-based treatment planning system is being developped by UC San Diego researchers through the HTAP program. Click image to enlarge
How do you accelerate innovation in the health care field, and other areas, while keeping costs down? A report released today, and co-authored by the von Liebig Center for Entrepreneurism and Technology Advancement at the UC San Diego Jacobs School of Engineering, provides some answers.
The report highlights an innovative collaboration between leading organizations and companies to help Southern California scientists and university researchers turn their health technology innovations into commercial success, helping to address a long-standing need to lower costs and improve access to affordable healthcare.
The program -- the Southern California Health Technology Acceleration Program (HTAP) -- is a regional initiative providing researchers from universities and research institutes in Southern California with funding and business mentoring to commercialize technologies that hold the potential for reducing health care costs and expanding access for the underserved. The report outlines this innovative program while also highlighting common difficulties of bringing a new technology to market and examples of approaches to tackling this problem.
"The program is a great asset to the region," said Rosibel Ochoa, executive director of the the von Liebig Center for Entrepreneurism and Technology Advancement. "It's a platform that can be used to drive innovation."
HTAP was created by the von Liebig Center in partnership with the California HealthCare Foundation, the Pioneer Portfolio of the Robert Wood Johnson Foundation and Booz Allen Hamilton.
"At Booz Allen we are committed to the future of health and medicine, and to finding solutions to meet the industry's many challenges, including healthcare costs," said Booz Allen Hamilton Vice President Timi Leslie. "We support programs like HTAP because we believe new health technologies have the power to revolutionize the way people receive and manage their care in communities across the nation."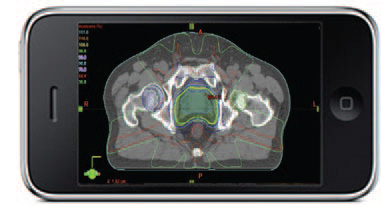 How university gap funding works.
The organizations in the partnership sought to help researchers and healthcare innovators in Southern California to accelerate commercialization of cost-saving health technologies at a time when the nation is facing immense pressure to control health spending. The von Liebig Center essentially acted as regional technology accelerator, bringing together researchers and the companies that needed their expertise.
To date, four teams of scientists from Southern California have been awarded up to $100,000 each to advance their technologies toward commercialization.
"It's a model we've proven," said Ochoa. "We can show it works."
In the future, Ochoa said she hopes the center will be able to grow and fund new initiatives in other areas of technology. The center already has evolved into a platform that is externally funded and regionally focused.
The report also functions as a how-to to replicate the HTAP model, both in the health care field, and in other areas. Important steps include:
Increasing awareness for researchers about how convergence across the healthcare, life sciences and telecommunications industry can affect development requirements and regulatory processes.
Establishing more targeted program objectives, so that funders and program facilitators can improve the odds of identifying breakthrough innovations in areas of critical need.
Universities and funders of acceleration programs should consider the value of regional models and how unique requirements will affect program development.
Stakeholders should consider creating an actively managed national referral network that connects new technologies to finding, investment and commercial opportunity. All stakeholders could benefit from such a large-scale referral network for early stage technologies.
Industry should work more closely with universities and funders to establish stronger connectivity between academic research and defined commercial needs.
The paper can be viewed and downloaded at:
boozallen.com/media/file/Accelerating-Commercialization-Cost-Saving-Health-Technologies-Report.pdf
Stay in the Know
Keep up with all the latest from UC San Diego. Subscribe to the newsletter today.