Remote Medication Monitor Receives Funding from Rady Venture Fund
CARI Health enables clinicians to view medication levels in real-time and customize dosages for every patient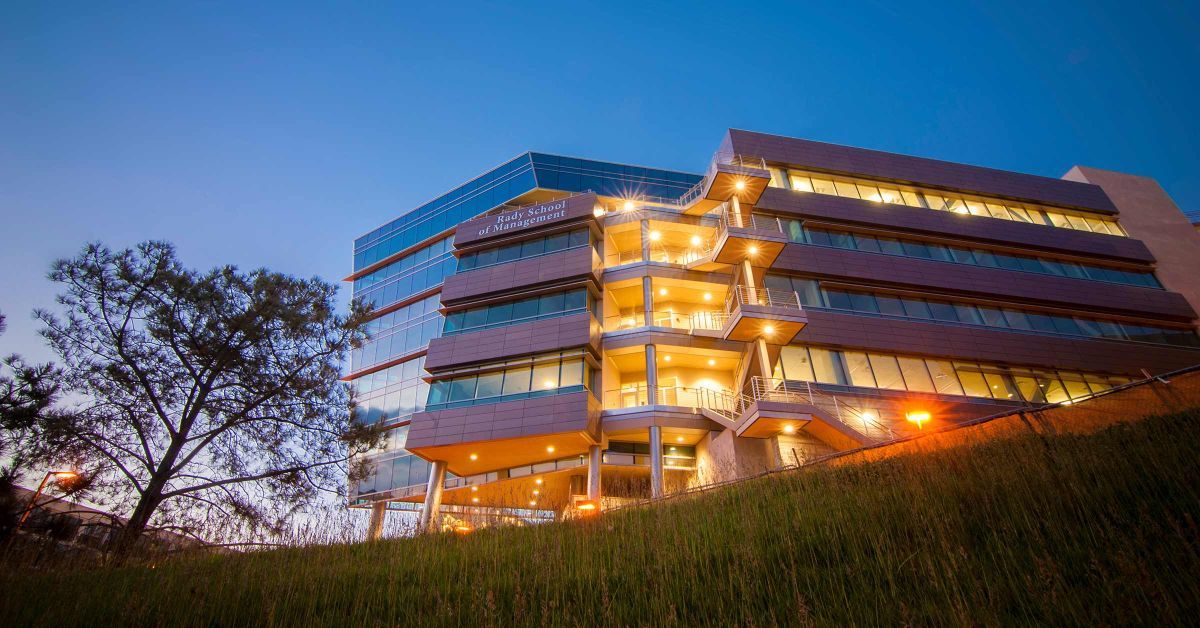 By:
Media Contact:
Published Date
By:
Media Contact:
Share This:
Article Content
The Rady Venture Fund, a student-assisted venture capital investment fund, established at the Rady School of Management in 2009 to support the school's educational and entrepreneurial objectives, is proud to announce its newest investment: CARI Health.
CARI Health is the developer of a remote medication monitor that enables personalized dosing and real-time adherence monitoring. It was awarded the funding by a group of students at the UC San Diego Rady School of Management, with financing made possible by private donors, most generously by Steve Prestrelski, a Rady MBA alum and chief scientific officer at MBX Biosciences.
The goal of the Rady Venture Fund is to provide a unique, hands-on learning experience for students to learn the critical skills of venture investing. In a course taught by Kimberly King, students learn by doing, gaining perspective and the competitive edge in understanding venture capital investments and the due diligence process.
"The main benefit of the class is real life experience. I believe teaching innovation and entrepreneurship should be experiential," said King. "We use a VC-inspired process to conduct due diligence and selection of an investment."
The pitch presentations were around 30 minutes long, and consisted of the founders explaining their product, market size, exit strategy, the leadership team, and required milestones to get to the next funding stage.
"We heard pitches from eight companies in total, and teams from the class were formed to perform initial due diligence on each company," said Ericka Anderson, a Rady FlexEvening MBA student and class team leader. "Based on the due diligence findings, companies were progressively dropped from contention for investment. There were three to four companies in the final running, and the class voted to narrow it down to CARI Health. They had a very clear plan on what they needed to accomplish before the next funding round, and were well positioned to complete their list."
Benjamin Dabbert, a Rady FlexEvening MBA student, explained why they chose CARI Health. "When our team was performing diligence, we focused on a few key areas we considered the highest risk factors for the business: insurance reimbursement, market size and scalability, and on the more technical side, whether or not we thought the team could get the product to market, and pass the necessary clinical trials."
"It was a fantastic experience," said Patrik Schmidle, CEO of CARI Health. "Students conducted very similar due diligence to what an angel fund would perform. They reviewed our technology, our data, visited a clinic with patients in our target market, met with our team, reviewed our financial model, commercialization plan, reimbursement strategy, and regulatory strategy. It was very comprehensive."
"Entrepreneurship as a skill is extremely valuable in our society and raising funds to support new ventures is a necessary skill in supporting entrepreneurship," said Prestrelski. "I support the Rady Venture Fund in order to add a 'real world' component to the business school education. And it's also very nice to see Rady climbing up the ladder to the #2 business school for entrepreneurship [in the Bloomberg BusinessWeek Best B-Schools 2023-24 list]."
Executive Director of the Sullivan Center for Entrepreneurship and Innovation at the Rady School, Tim Schwartz, is proud of the program and excited for CARI Health's future. "The Rady Venture Fund has invested $284,757 in 8 early-stage ventures, including CARI Health. Only one of these companies has folded, and the fund has realized over $45,000 in returns so far, so it's a very positive trajectory."
For more information about CARI Health, please click here: Opioid treatment tracking startup celebrates string of successes
Stay in the Know
Keep up with all the latest from UC San Diego. Subscribe to the newsletter today.