Q&A with Charles Bolden, Former NASA Administrator and Astronaut
Bolden to receive Nierenberg Prize for Science in the Public Interest and deliver a presentation at a free public event at Scripps Oceanography October 17
Published Date
Article Content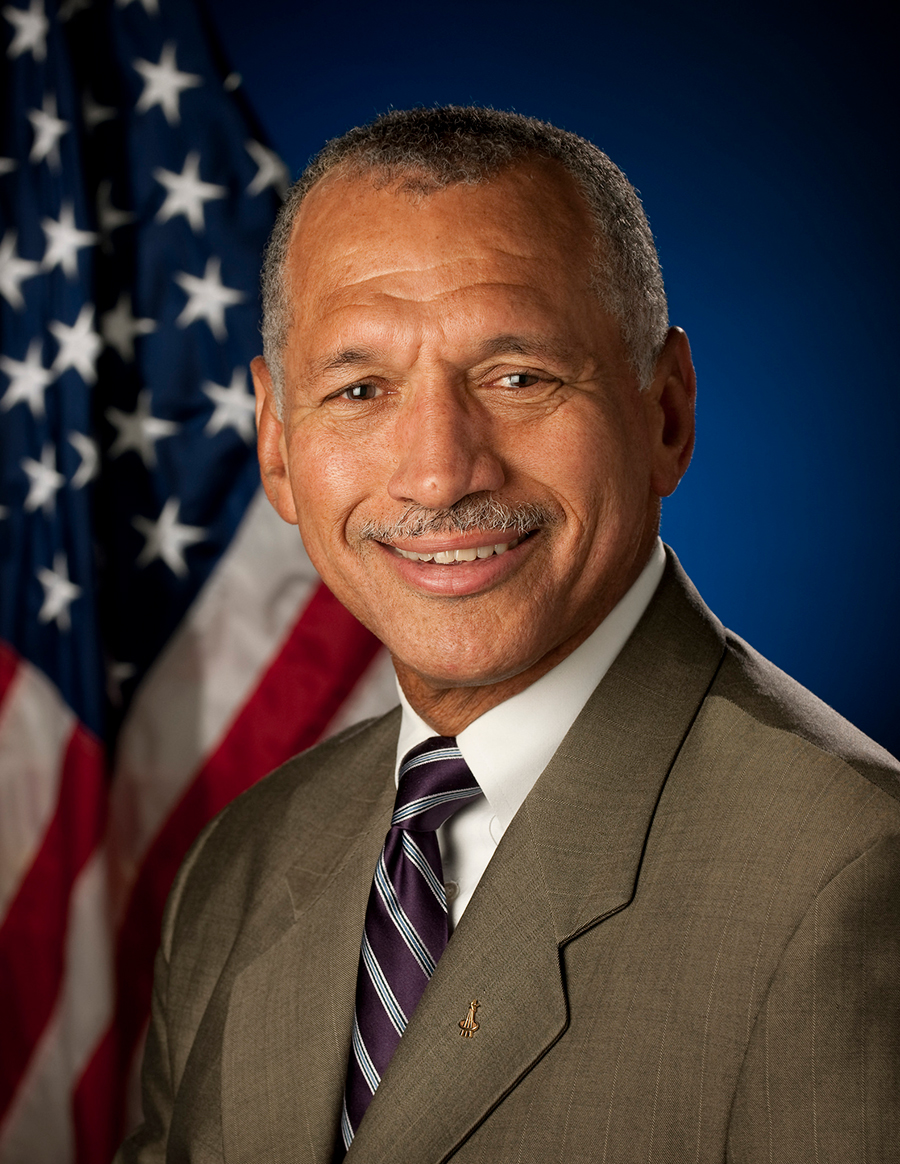 While many young people dream of becoming a NASA astronaut and exploring space, only a select few actually make this dream a reality. Some seemingly "fall into" this remarkable career path. One of those people is retired U.S. Marine Corps Major General and former NASA Administrator Charles Frank Bolden Jr., who spent 34 years serving in the Marine Corps and 14 years as a NASA astronaut (1980-1994), logging more than 680 hours in space during four space shuttle missions, twice as commander and twice as pilot.
In honor of his remarkable career and lifetime of service to science, his country, and the public, Bolden has been selected as recipient of the 2017 Nierenberg Prize by Scripps Institution of Oceanography at UC San Diego. All are invited to attend the award ceremony and a presentation from Bolden in a free event on Oct. 17 at 6 p.m. at the Robert Paine Scripps Forum for Science, Society and the Environment. (RSVP here.)
Bolden grew up in the segregated South and overcame great obstacles to become a transformative leader. He is the first African American to serve as NASA Administrator, a position he held from July 2009 to January 2017 which was appointed by President Barack Obama and confirmed by the U.S. Senate. During his time at the helm, Bolden oversaw a new era of exploration with science activities including an unprecedented landing on Mars by the Curiosity rover, launch of a spacecraft to Jupiter, and continued progress toward the 2018 launch of the James Webb Space Telescope, the successor to the Hubble Space Telescope.
UC San Diego News sat down to chat with Bolden about his incredible journey, from his early days in science to space and beyond.
Q: What inspired you to get involved in science?
Charles Bolden: I always liked taking stuff apart and putting it back together, but I think I became seriously involved in seventh grade, in middle school when my seventh-grade science teacher Mr. J.P. Neal not only encouraged but almost mandated us to participate in science fairs in school. I fell in love with it and I never missed a science fair after that.
Q: Have you ever followed up with that teacher to let him know the impact he had on your life?
CB: I periodically see him when I get back home. And I frequently mention him and my seventh-grade math teacher Mr. King Benjamin Lindberg Jeffcoat in my talks when I discuss the people who inspired me and who were responsible for changing my life.
Q: Following your experiences in junior high, what was your focus in high school? What kinds of classes did you take?
CB: I knew I wanted to go to the Naval Academy because I decided that in seventh grade. I watched television program called "Men of Annapolis" and it impacted me to the point that I said I want to go to school there. I fell in love with the uniforms, I fell in love with the stories that were told about life on the yard. I knew that math and science were going to be important because of the curriculum at the Naval Academy, so I took whatever science courses were offered in my high school as well as whatever math courses. The unfortunate thing in the segregated South was that in the black schools, the farthest I could go was taking fundamental chemistry and fundamental physics—not at all like what was available in the white schools—and math only went to the level of trigonometry and geometry. There was no calculus, no pre-calculus, or anything. I went to the Naval Academy sight unseen, and hated it when I got there.
Q: What did you hate about it?
CB: It was hard, and although the student body was integrated, we were still in the days of segregation in all the states south of the Mason–Dixon line. In my class of 1,400 there were seven black students when we got there. By the end of the first year, we were down to four, and the four of us stayed together for the remaining three years, graduated together and remained friends. It was sort of a hostile environment. Initially, we were not made to feel welcome, and it was hard—physically, academically, and everything. I used to call home every weekend and tell my mom and dad that I'd made a mistake and wanted to come home.
Q: How did you make it through that difficult time?
CB: My father had been my high-school football coach and so he always had some way to get you pumped up. He would always tell me one thing every week, he just said, "Hang in there one more week." And that was it. He didn't try to sugarcoat it. And so I hung in there "one more week" for 52 weeks. That got me through the first year. I got very close with my classmates, and those friendships formed the basis for my desire to stay there and helped me to get through the whole four years.
Q: Following that period, you became entered the Marine Corps as an infantry officer. How did you end up becoming a marine aviator?
CB: Over the course of the sixth-month training, I found that I really didn't like crawling around in the mud. I had married my wife right after graduation and she was never enamored with the idea of my becoming a marine in the first place, but really didn't like the idea of my being an infantry officer and heading off to Vietnam right away. She constantly encouraged me to consider flight school and I finally gave up and we went down to Pensacola and I fell in love with flying the first time I got in an airplane.
Q: After 34 years with the Marine Corps, how did you get involved with NASA?
CB: Much like my becoming a marine, and much like my going to flight school, and much like my deciding to be a test pilot, I kind of stumbled into becoming an astronaut because of the influence of other people in my life.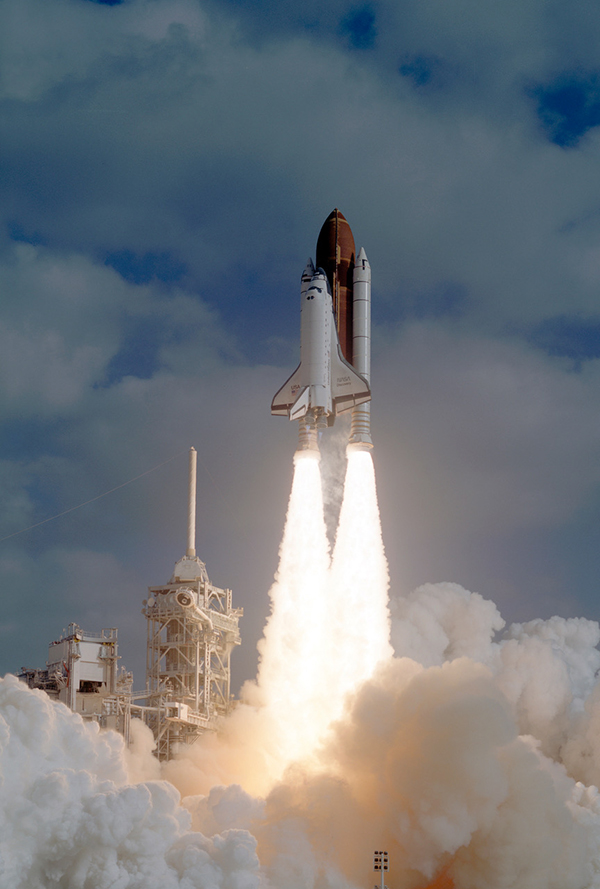 I went to Patuxent River, Maryland, for test pilot school and graduated and during the time I was working as a test pilot, some of the NASA astronauts who were selected from that test pilot school came back to visit for a reunion. Among them was the late Dr. Ron McNair, who like me was African American and had grown up in South Carolina. I talked to him all weekend, and when they got ready to leave, he asked me if I was going to apply to the space program. He was very confident that he had talked me into it. And I said, "Not on your life." He looked at me kind of strangely and said, "Why not?" And I said, "Because they'd never pick me." He then looked at me very strangely and said, "You know, that's the dumbest thing I've ever heard. How do know they aren't going to pick you if you never apply?"
That took me back home to my mom and dad, who were teachers and have always told my brothers and me that we could do anything we wanted to do, that we had to believe in ourselves and we had to be willing to work. So, Ron embarrassed me into going and getting out my pen and paper and applying for the astronaut program.
Q: During the 14 years you served as a NASA astronaut, you flew on four missions. Is there one particular memory that stands out during your time in space?
CB: Every one of my four missions was unique for different reasons. The first one was unique because it was my first flight and that was an absolutely unbelievable experience. I had the privilege of flying with a phenomenal crew, including then-Congressman Bill Nelson, who is now U.S. Senator Bill Nelson of Florida. We became very good friends over that experience. The other thing that was memorable about my first flight was that we landed ten days before we lost Challenger. I went from about as high as you could be having come back from my first flight in space, to about as low as a person can be having just lost seven very good friends.
Q: As the first appointed and confirmed African American to lead NASA as Administrator, do you feel a sense of responsibility to be a role model for other people of color, particularly young students who might look up to you?
CB: Well, you always do. I'd be surprised if there's anybody of color or a minority or a woman who doesn't get some position of responsibility and doesn't feel an attendant responsibility to be a role model. Because everybody's a role model, I believe. You can be a good role model or bad role model—you don't choose to be. Everybody is a role model for somebody. But I think when you're a minority or a woman, then as a general rule, you feel some special or extra obligation to try to set as good an example as you can. And I've always felt that way; it didn't just start because I was the NASA Administrator.
Q: How would you describe was your overall experience leading NASA?
CB: There were difficult times in the beginning, but overall it was one of the most rewarding and enriching experiences I've ever had, trying to lead America's space program and also because of the position of NASA's Administrator as the acknowledged head of all space programs in the world. It was great to meet the other heads of space agencies from around the world, and work with them for that entire time and try to build coalitions and build cooperation for a lot of the things that we're doing today.
Q: You grew up in the segregated south and you overcame challenges to become who you are today. What advice would you give to young people today who might be facing similar challenges?
CB: I have a three-phrase advice mantra that I offer to people whether they're in kindergarten or whether they're coming out of grad school. And the three things are: Study really hard, so they fill their brain with facts that are going to be useful somewhere down the line; Work really hard, which means really focus on the things that they like and try to decide what their passion is, and then work really hard at succeeding in their area of passion; And finally, never be afraid of failure. Don't do like I did when I talked to Ron McNair. Bad things happen in life, you know, we lost Challenger and Columbia, but if we had stopped just because we had those failures, where would we be today?
This interview has been condensed and edited.
Stay in the Know
Keep up with all the latest from UC San Diego. Subscribe to the newsletter today.