Philosophy Professor Awarded $1.2 Million Grant to Advance Research on Free Will and Responsibility
In partnership with the Universidad de los Andes, three-year program will help develop scholars between the US and Latin America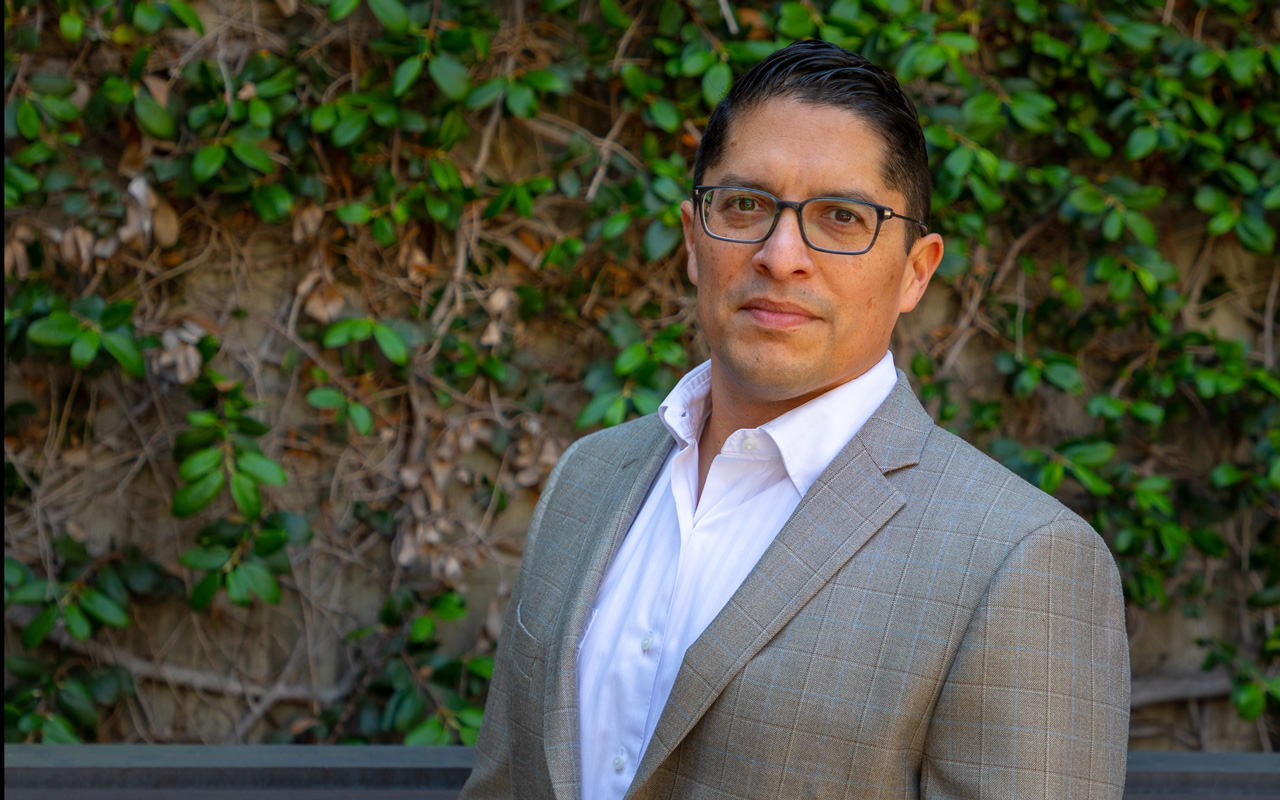 Published Date
Article Content
University of California San Diego Department of Philosophy professor Manuel Vargas and Santiago Amaya of the Universidad de los Andes in Bogotá, Colombia have been awarded a $1.2 million grant from the John Templeton Foundation to advance understanding of agency, free will and responsibility — three interrelated concepts at the core of everyday life.
The "LATAM Free Will, Agency, and Responsibility" grant will bring junior scholars, new Ph.D. graduates and current graduate students together with well-established researchers in Philosophy, in part to cultivate both relationships and scholarship between the United States and Latin America.
"We believe there is untapped potential for high-level philosophical work on these topics within Latin America, and many avenues for creating sustainable dialogues on these issues across the Americas," Vargas and Amaya said. "Our aim is to cultivate that potential, forging a community of philosophers positioned to pursue original, creative and collaborative work."
Central to the funded project are three, mid-year seminars held in Bogotá. Early scholars from across the world will meet each year through 2021, learning from a group of recognized academics researching metaphysics, moral psychology and responsibility theory. The intention is to train 30-45 scholars in the early part of their careers to pursue high-level work in their home countries.
Vargas and Amaya said their hope is to encourage these participants to explore topics beyond a traditionally historical approach, in order to contribute to contemporary discussion of free will and responsibility.
"Philosophers working on agency try to understand the nature of action and the ways it can fail and succeed," Vargas said. "The nature of free will — what it is and whether we have it — is at the heart of how people sometimes understand specifically human action. Absent free will, some have thought, there is no basis for holding people morally responsible. To put it a bit differently, we hope to figure out the tacit rules of the blame game and to better understand its connection to free will and action in general."
The first seminar will be held July 15 – August 2 in Bogotá, and one distinguished scholar invited to help train the first cohort of junior scholars is UC San Diego Department of Philosophy professor Dana Nelkin, an expert in moral psychology, ethics, bioethics and philosophy of law.
The grant will also fully fund two, two-year postdoctoral scholars at the Universidad de los Andes that will provide six visiting fellows to UC San Diego with the resources for developing their own successful research. To complement both the individual research projects and the annual seminar, Vargas and Amaya will organize additional academic workshops and conferences, as well as awards for presenting work and publishing in prestigious journals.
Vargas and Amaya said increasing the number of scholars working on these topics could potentially increase the number of classes taught on free will and agency, and help reshape philosophy curricula and public discourse about responsibility in general.
"Fields have no future without future researchers," Vargas said. "This project is about jump-starting the next generation to be able to do cutting-edge work on these issues, and expanding the community of thinkers who actively participate in efforts to answer these difficult questions."
An expert in moral psychology, free will, moral responsibility, and Latin American and Latinx philosophy, Vargas is co-founder of the UC San Diego Mexican Philosophy Lab, a collaborative space for the research and development of philosophy with roots in Mexico, including Mexican-American philosophy. He said the grant will enable philosophers in Latin America to function as colleagues and collaborators in understanding the deep and central questions surrounding free will.
"Over the past 50 years, most of the philosophical work on free will, agency and responsibility has been pursued in the Anglophone philosophical world. That's great, but there are plenty of smart, thoughtful people who have gotten their intellectual formation outside the Anglophone world, and who can contribute to these discussions," Vargas said. "With my collaborator in Bogotá and my colleagues at UC San Diego, we are especially well situated to pull the Latin American philosophical world into these conversations."
The $1,210, 964 million project is being funded as part of the John Templeton Foundation's new strategic priority to bring Latin American philosophers, theologians and scientists into contemporary global conversations on big metaphysical topics.
"This project has the potential to make a big difference in Latin American philosophy, affecting the conversation about free will and moral responsibility throughout the region and beyond," said Alex Arnold, the Templeton Foundation's senior program officer for philosophy and theology. "It's an exciting opportunity for Latin American philosophers — particularly those who are just starting in their careers — to come together and learn from recognized figures in the world of analytic philosophy."
Stay in the Know
Keep up with all the latest from UC San Diego. Subscribe to the newsletter today.