Performance Series at UC San Diego's Qualcomm Institute Enters Fifth Season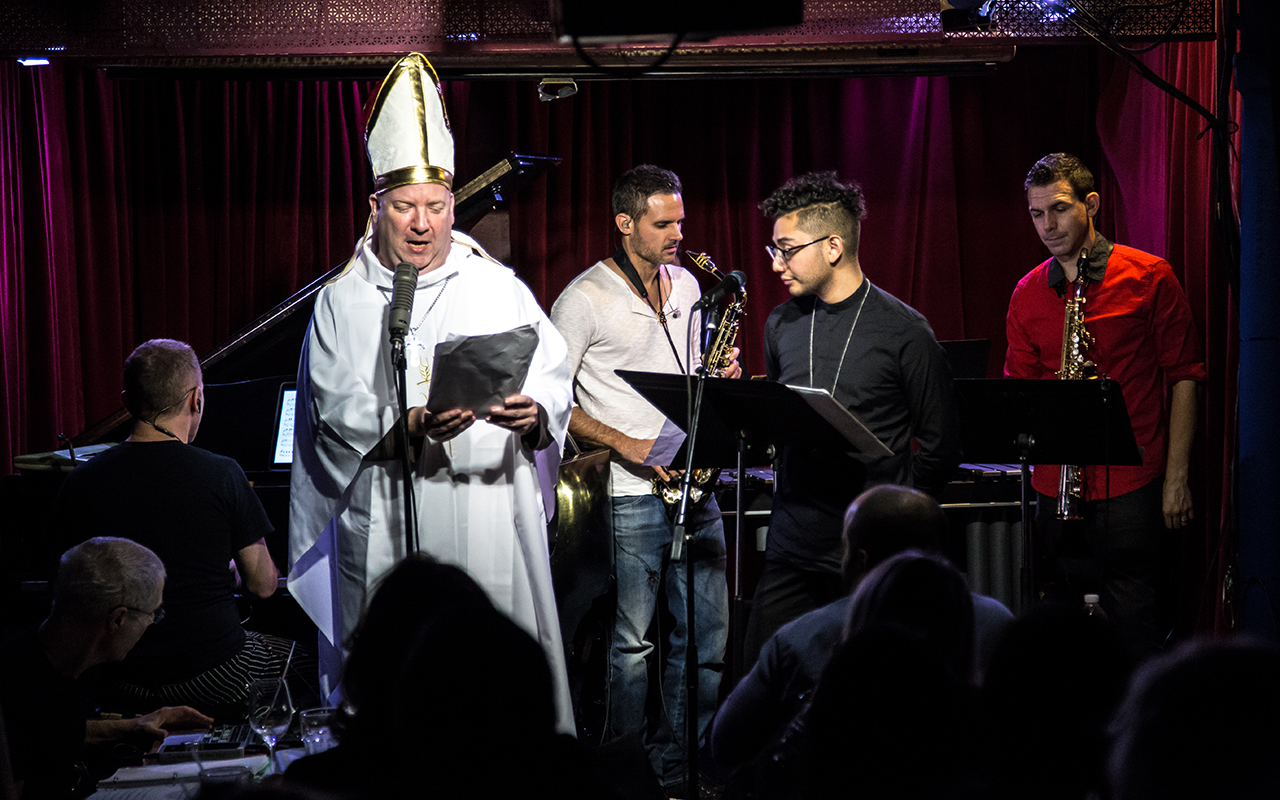 Published Date
Article Content
The 2017-2018 season of the Qualcomm Institute's primary performance series gets underway on December 6 with a performance of St. Francis de los Barrios, a new opera by renowned composer Joseph Waters with a libretto by celebrated playwright Allan Havis.
The Qualcomm Institute (QI) also announced today the other performances and artist residencies awarded by QI's Initiative for Digital Exploration of Arts and Sciences (IDEAS) following a peer-review competition open to faculty and graduate students in Music, Theatre and Dance and Visual Arts, as well as any engineering discipline.
"We are pleased to announce a schedule of strong and innovative interdisciplinary and experimental pieces for this fifth season of the IDEAS Performance Seriesr," said Shahrokh Yadegari, a professor of Music at UC San Diego and chair of the IDEAS selection committee. "We were particularly impressed with the number of new works proposed by graduate students collaborating across departmental lines, including one based on an interdisciplinary initiative involving electrical engineering, music, theatre and dance, nanoengineering and materials science."
The IDEAS program was launched in 2013 to encourage artists, technologists and scientists to take advantage of the Qualcomm Institute's advanced audio-visual facilities, services and personnel in developing and staging new or existing works. The program is now in its fifth season.
December 6, 2017 – 7pm – Calit2 Auditorium, Atkinson Hall
St. Francis de los Barrios
by Joseph Waters (composer), Allan Havis (librettist) with Cynthia Stokes (director)
The new season begins Dec. 6 with a showcase performance of the new opera St. Francis de los Barrios. Waters and Havis are, respectively, professors at San Diego State University and UC San Diego. The work is the first opera commissioned by the San Diego City Opera since its founding in 2015. "The City Opera is a bold and young company," said UC San Diego theatre professor Havis. "The dramatic material is in that rare subset of contemporary opera pushing boundaries on music and story content, fusion of visual and performance styles, and political commentary."
The showcase performance on December 6 marks the near-completion of the opera. Previous work on the project included a concert at SDSU last March, featuring five songs written for the opera, and a song festival appearance earlier in November at the Cornelia Street Café in New York City. The showcase in December is to finish the opera composition for a later full production of the work by 2019.
"St. Francis de los Barrios embraces an exciting fusion of pop, folk, and modern-classic musical idioms," said composer Waters, a professor of music composition at SDSU. Waters previously called the opera "an indie-classical, trans-genre rock opera based on St. Francis of Assisi, set in the present-day Tijuana red light district, Zona Norte, among transgender HIV-afflicted sex workers living in danger and poverty."
The admixture of musical styles highlight the timeliness of the themes that the opera touches upon, including immigration, religious tolerance, sexual identity, global threats, and the very nature of a multi-billion-dollar wall boondoggle. The story centers on Francis, a charismatic and androgynous young man, squatting in abandoned buildings of Tijuana. Stricken with a terminal disease, Francis has survived by selling his body and illicit drugs. When the opera starts, he has turned his life around from street vagrant to mystic prophet. He has healed the sick, found housing for homeless families, and large images of the Virgin Mary form on the streetscape of any hovel occupied by Francis. Within weeks, his reputation as Saint Francis grows far beyond Mexico's borders – so much so that his movement is perceived as a threat by Mexican authorities, drug cartels, and even border agents on both sides of the U.S.-Mexico border.
In the Vatican, Pope Francis decides to visit the remarkable young man, triggering alarms in the two bordering nations, already on edge in the turbulent reign of Donald Trump. The internal complication for Saint Francis concerns his complex, past love relationship with Selina, a medico (nurse), who gave birth to their child a year earlier, and Pedro, Francis's long-time lover.
Starring as young Francis is Rodolfo Girón, a rising young talent on the next-generation music landscape. The role of Pope Francis is sung by baritone Charles Coleman. Behind the scenes, two distinguished alumni of UC San Diego's Master of Fine Arts (MFA) program, Cynthia Stokes and Robin Roberts, are part of the team mounting the opera showcase at the Qualcomm Institute. Stokes is directing the opera, and Roberts is the set designer.
For more information on the opera project, short features by local media appeared in March 2017 on KPBS and in the San Diego Union Tribune.
Stay in the Know
Keep up with all the latest from UC San Diego. Subscribe to the newsletter today.