Published Date
Painting a Picture of UC San Diego's Incoming LGBT Class
Newest undergraduate class the first to share sexual and gender identity on UC application
Before college, Kayla Ortiz had a difficult time expressing who she truly was. Although she had been out for three years, it wasn't until she started her freshman year at UC San Diego this fall that she felt part of a safe, welcoming community of LGBT peers. Ortiz was a part of the first incoming undergraduate class to share their sexual orientation and gender identity on the University of California application. The new initiative aims to gain insights into how the university can ensure an inclusive campus for lesbian, gay, bisexual and transgender students.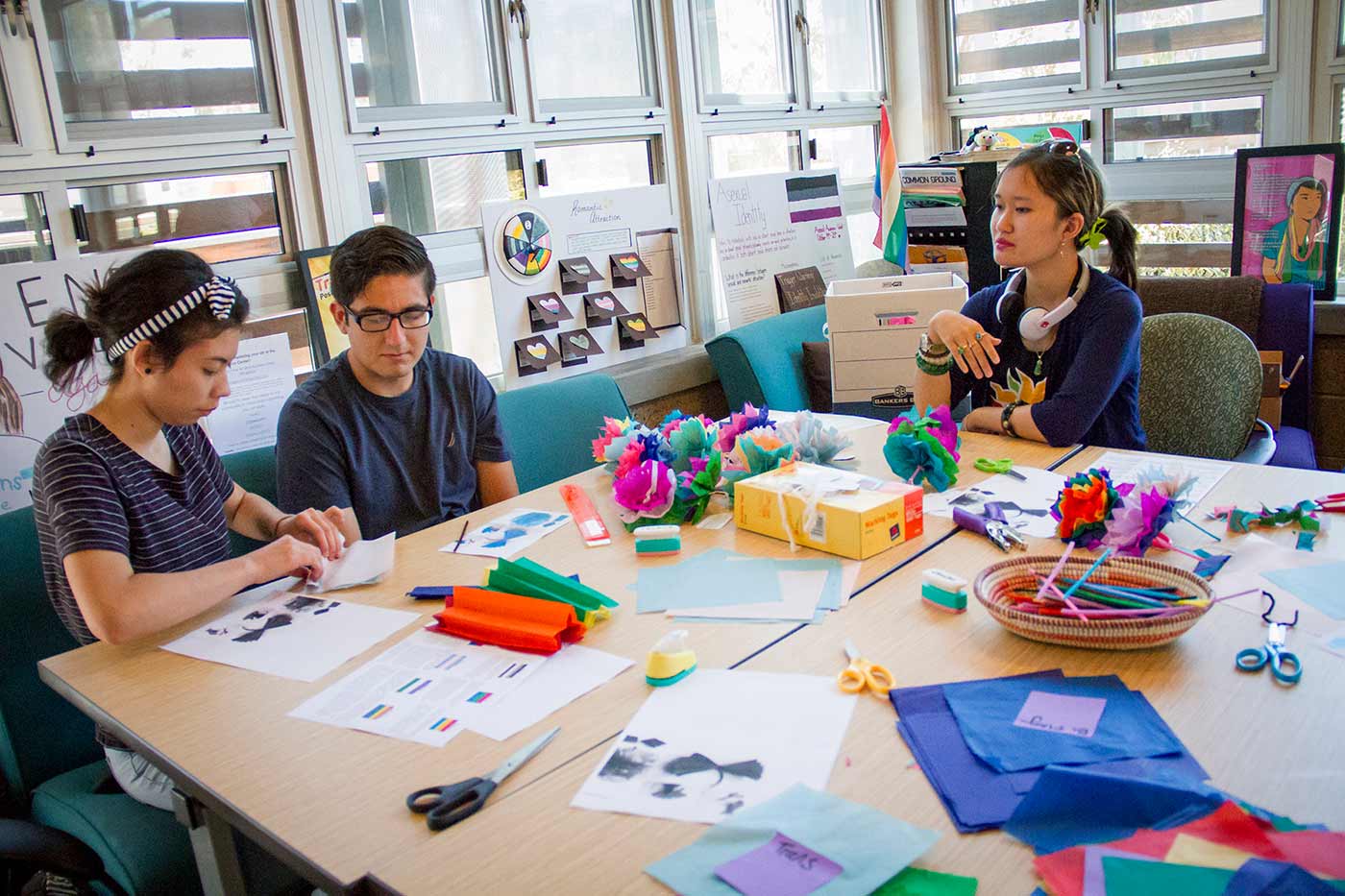 "I did not have the option to express how I identify on any of the other college applications that I submitted, so I really appreciated that the opportunity was available on the UC application," Ortiz said. "I think it is necessary to collect this information. Not only does it make applicants feel more at ease when applying, it also gives a numerical representation of the diversity among students, creating more awareness for the LGBT community."
Prospective undergraduate students can now voluntarily self-identify their sexual orientation, sex assigned at birth and gender identity on the UC application. Current students are also invited to regularly update this information on UC San Diego's TritonLink portal. The measure grew out of recommendations from the UC Task Force and Implementation Team on LGBT Climate and Inclusion, formed by UC President Janet Napolitano.
Data collection began with fall 2015 applicants, and a year later, the new demographic profile is taking shape. Just under 7 percent of incoming UC San Diego undergraduate students identify as bisexual, gay, lesbian or other identity. And around two thirds of one percent (0.66) identify as trans female, trans male, different identity, genderqueer or gender non-conforming.
"When we admit students we become responsible for their academic success," said Vice Chancellor for Equity, Diversity and Inclusion Becky Pettit. "Having this new data allows us to improve our understanding of the diverse needs of our students and enhance programs and resources to better serve them."
Already, programming has begun to expand. Each fall, the UC San Diego LGBT Resource Center hosts Q Camp, a targeted orientation event to welcome and transition incoming freshmen, transfer and graduate students as well as returning students who are newly out.
"All students who identified as LGBT on their application were invited this year," said Shaun Travers, director of the UC San Diego LGBT Resource Center. "As a result, this year's event saw the greatest attendance in its decade-long history with more than 250 registrants."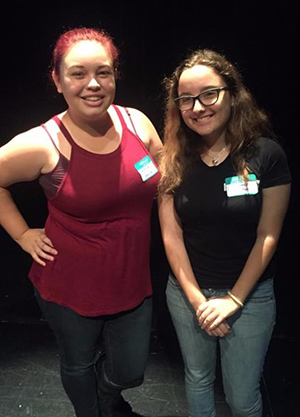 "I loved meeting all of the other LGBT+ people!" said Lauren Ring, an incoming freshman who attended Q Camp. "It's very reassuring to see that there is a community of people like me on campus, since I was pretty much alone during high school. I think there were more students at Q Camp than there were in my entire graduating class."
During Q Camp, a half-day program held the day before the first classes begin, students have the chance to make connections, learn about resources and ask questions. The event begins by establishing contacts and community. Participants meet current undergraduate Q Camp counselors, learn about the campus and local LGBT community history and get a preview of the year's upcoming activities. Throughout the day, students engage in conversations with peers about shared experiences and interact with representatives from campus resource units and student organizations at Q Fair. They also have a chance to attend a Q&A session and tour LGBT-specific spaces on campus.
"Meeting new people, listening to the guest speakers and learning about the variety of LGBT-friendly organizations on campus were all aspects of Q camp that I will forever cherish," Ortiz said.
In addition to engaging a larger network of LGBT-identified students on campus, the identity data captured by UC will offer the opportunity to analyze academic success and retention, as well as other trends that will enable the university to support students. All of these insights will go towards strengthening services at the LGBT Resource Center and supporting departments across campus.
According to Ortiz, having a strong community on campus is essential to inclusion. "For people who identify with the LGBT community, even those who consider themselves allies, the LGBT Resource Center and other related student organizations on campus are so incredibly impactful," she explained. "They create more visibility, promote acceptance and can literally change people's lives."
Ring reiterated the sentiment, "I know that if I ever need help, I can go to the LGBT Resource Center and have a space to de-stress or talk with people about whatever issue I'm having, she said. "I also really like the library at the center, because I love reading stories about people like myself; they are often hard to find."
Stay in the Know
Keep up with all the latest from UC San Diego. Subscribe to the newsletter today.